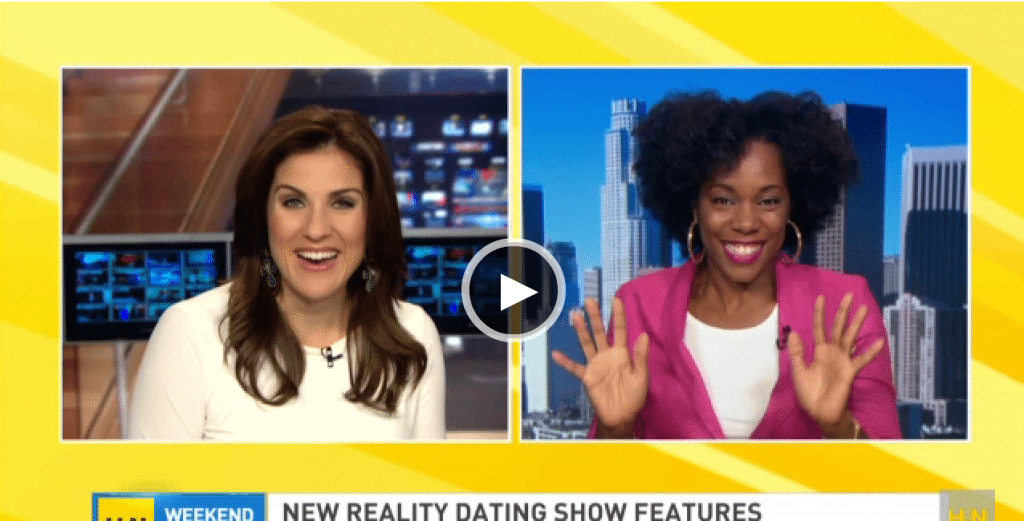 As many of you know, I was on featured on HLN/CNN last March for Swirlr–the first multiracial, multicultural dating show…ever. The folks over there are big supporters of this, it was my second time appearing. The first time went off without a hitch. The second time was touch and go, mainly because I was sick as a dog…if you know me, you can hear it in my voice.
Luckily for me, television is more about the visual than the audible. I KNEW my look had to be on point, and I was DETERMINED to represent naturalistas to the best of my ability, sick or not. Not only did I want curl definition, I wanted volume and softness. But being fuzzy-brained before the show and away from home, I'd forgotten to pack my usual hair potions and lotions. All I had was spray. That same weekend of the interview was also the weekend of the Natural Products Expo–which is like Disneyland for health nuts. Thank heaven I'd stopped by the Mineral Fusion booth, and was lucky enough to sample their Hair Repair Beauty Balm, and what you see in that video are the results.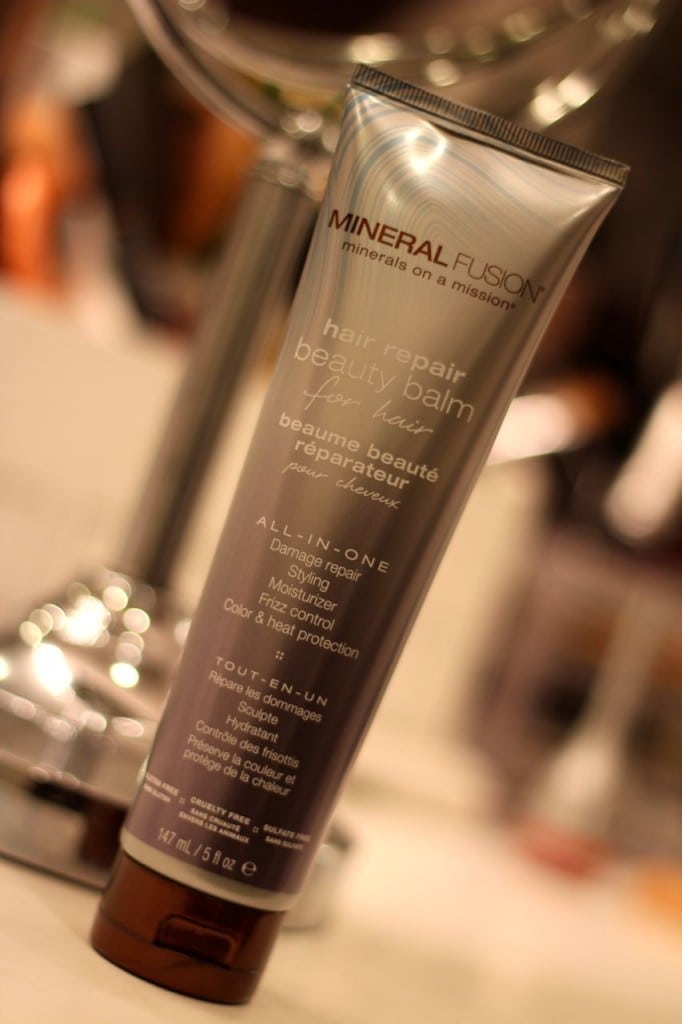 Mineral Fusion carries several different beauty balms based on your needs–one for curly hair, damaged hair, shine, and for volume ($12.99). All can be used on wet or dry hair, but in my instance, I used the damage control formula on my dry hair. The product claims to address the following multiple concerns, just like a bb cream for skin does…
Damage repair
Styling
Moisturizer
Frizz control
Color & heat protection
How I applied:
When I wear my 'fro, I separate and twist my hair into eight large twists–two in the front, two on the sides by my ears, two at the crown, and two at the nape. Before I twisted I misted with water and smoothed a nickel sized dollop of the bb cream on my hands a applied from root to tip before I twisted each section. Then I put my soft rollers in to set for the next day. Note: Be sure to give yourself at least eight hours of setting time, because my hair was still slightly moist when I untwisted in the morning. At first I was worried that it would frizz up, but the cream held through with it's promise to keep the frizzes at bay.
Look and Feel
The bb cream is not greasy in the least, which worried me at first because I wasn't sure it was up to the task of taming my kinks. It's thick and creamy and leaves your hair soft and lightly scented–sort of fruity and flowery. It's nice.
Exclusive Offer…Because We're So Awesome!!
When I told Mineral Fusion how awesome their BB Cream worked on my kinks and curls, they were so excited extended an invite to the naturalistas here to try their BB Cream (and a bunch of other stuff if you like) to save 20% on EVERYTHING when you buy online at and use the code, THRIVE20. You should be able to combine this promo with the existing promo for 25% off all hair care, so you'll make out like a bandit!