We're having some really good discussions over on You Tube, and didn't want you guys to miss it. We're having some pretty in depth conversations about having babies out of wedlock, tactics for self-correction, and older women sharing their hard-learned life lessons. One in particular really struck me, and I had to make a comment about it.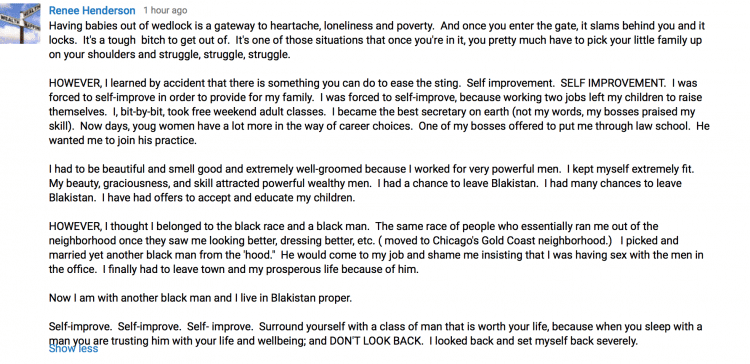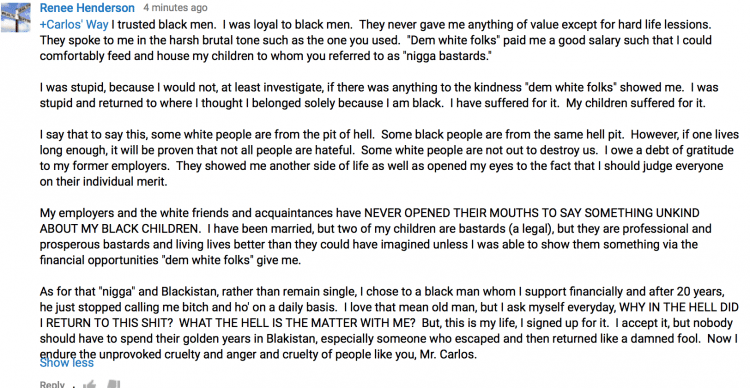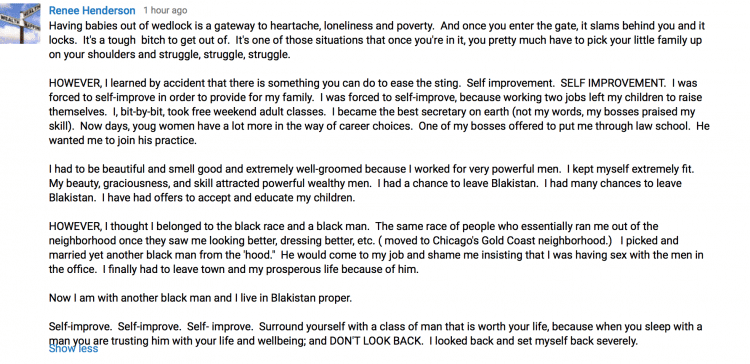 https://youtu.be/LLzTZa_-cRs
Last night, we got into a little more detail in the previous post I did about the 39-year-old woman with four kids who was looking to find a relationship and open her options. I thought it was important to further contextualize her situation in order to learn from where she took the wrong turn. This is definitely worth the listen and please share it with others.
https://www.youtube.com/watch?v=PoXzJ33fcyc