Have you ever spent hours browsing Pinterest creating inspiration boards for your perfect bedroom, kitchen, bathroom, porch, and yard? For most people, the answer is yes. If not Pinterest, then time is spent browsing design magazines or watching HGTV. But you don't have to wait until you win the lottery and are able to build or buy your multi-million-dollar dream home to create the home of your dreams as a newly married couple. With a few tips and tricks, you'll have that first home furnished in no time.
Furniture
Furniture is really the backbone of any home design project. That's why it is so important to build your furniture collection thoughtfully. Most of us start out with inherited pieces from family members and thrift shop treasures. While this is a great way to cover the basics, it isn't always the best way to find your personal style. This can be tricky when two people are first married because it can require compromise.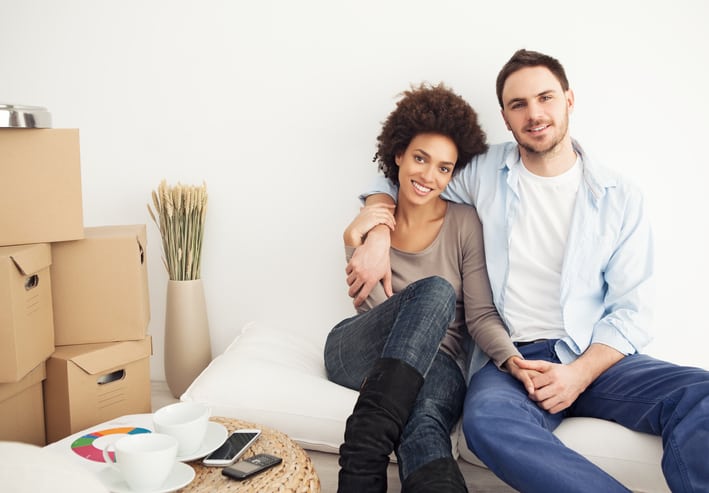 As you begin to find your way stylistically as a couple, it is important to begin investing in pieces that make you both feel happy, abundant, relaxed, and invigorated simply by being in their presence. Why does this matter so much? Because you will be spending the majority of your time in your home over the years and you need feel welcomed, relaxed, and capable of being your best self.
When looking for the furniture which will become the foundation for the home of your dreams, it is important to look at a wide range of designers and styles to find out what appeals to you personally rather than base your choice only on what is available locally.
For example, if you find you both like a particular style, a company like Boyles Furniture, for example, will have online options you can't always can't in a local store. In this case, you may want to check out their website to see even more selections. It's impossible for a physical store to have every option in stock, so if what you see doesn't feel like a perfect fit, it is important to look at the online offerings as well.
Linens and Rugs
Linens are an invaluable way to add to the overall appeal of your home but it is often overlooked in the decorating stage. When you purchase high-quality bedding, towels, and even rugs they can have a huge impact on the appearance of your home.
It may take years to afford a bedroom set that appeals to both of you and really makes your heart sing but you can almost certainly afford soft sheets and a stunning duvet within a much shorter span of time. Since you ideally spend 1/3 of your day in bed, how much better would you feel physically and emotionally if that time was spent in luxurious comfort?
Likewise, when you get out of the shower and wrap yourself in soft fluffy towels and stand on a bathmat that feels like a cloud, you are more likely to enjoy the experience and look forward to this mundane task as a treat. When you begin to upgrade the things in your life you will find it easier to work towards the next upgrade and the next until the home of your dreams really is your dream home.
Think about coming home after a long day at work. Sure, you could have the welcome mat you disliked the least from the local big box store or you could come home to one that makes you smile each time you see it. Function and form are not mutually exclusive. Find beautiful ways to introduce little elements from your Pinterest dream board each time you make a purchase for your home.
Accents
While it is important to pay attention to the foundational pieces such as furniture and the little touches of luxury such as bedding, it is also important to add your personality to the mix. This can be easily and inexpensively done with personal photographs that have been turned into canvas prints or personal art projects. Your wedding pictures or snapshots from your honeymoon are a great place to start!
Your accent pieces don't have to be expensive and name brand from the very beginning. Use the time spent on Pinterest to ignite your creativity and add little touches that will speak to your current life. These can make a dramatic difference in the way the foundational pieces work within your space and will keep them from feeling dated as your taste evolves and matures.
When you first moved out on your own, you could choose everything based on your own personal taste. But when you combine households as newlyweds, it's important to make an effort to ensure it feels like a true combination of your dreams and stylistic preferences.