Look at Phil and Claire's beautiful wedding photographs.  It seemed very well planned, simple and elegant.  I found these on Hitched.  Enjoy these fabulous photographs.  They look so happy.   Photo credits:  A Little Box of Memories.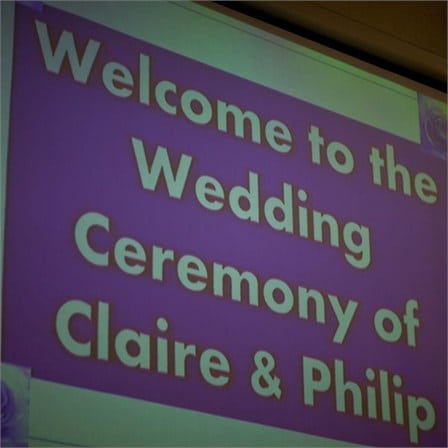 Claire and Phil met at a salsa club in Norwich and after a couple of dance related conversations the couple agreed to meet up for a drink.  They turned up at the pub to find that they were both wearing the same his n' hers stripy t-shirts bought from the same shop! The chemistry was there from the beginning and after dating for only 3 months they both knew that their relationship would last. Phil chose an engagement ring from Boodles of Bond Street, and booked a romantic table at Claire's favourite restaurant.  They had a wonderful dinner and the engagement ring was brought out from the kitchen along with Claire's dessert as a surprise!  Phil dramatically got down on one knee and proposed. Claire of course said 'YES'.  After 3 years of engagement and the exciting arrival of their beautiful daughter Bella, Claire and Phil decided to tie the knot.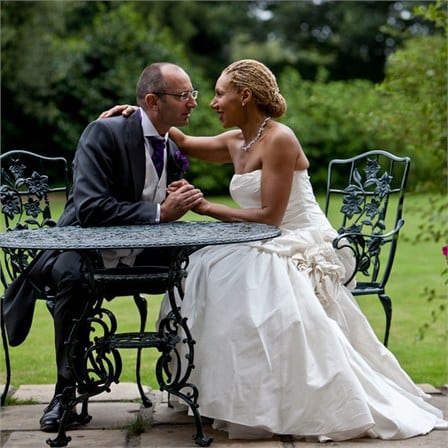 Claire's dreadlocks were coloured blonde and styled by her hairdresser Sharon from Adornment in Brixton, London. Claire added a fresh Avalanche rose at the side of her hair provided by her florist, and pearl and diamante hair pins bought by her mother completed the style.
She had intended to do her own make-up on the day and then decided this was one more stress she would rather do without, and at the very last minute hired a professional make-up artist she found on the internet, Sue Carter from Image in Ipswich. Claire had just one trial session the day before the wedding and was delighted with the result.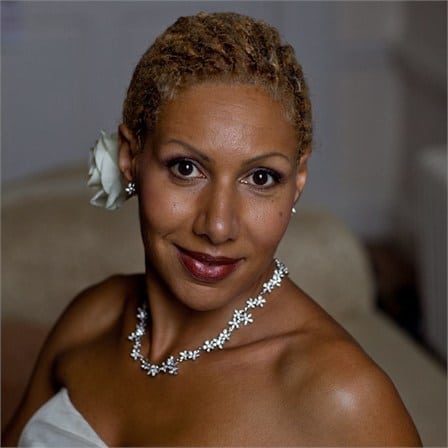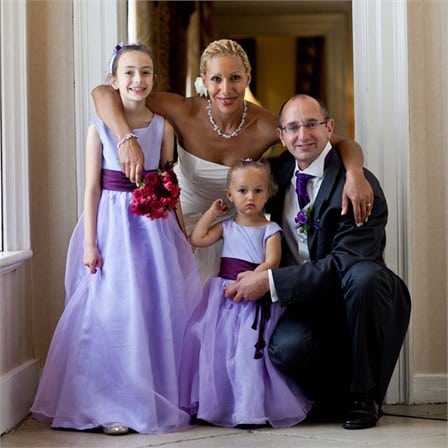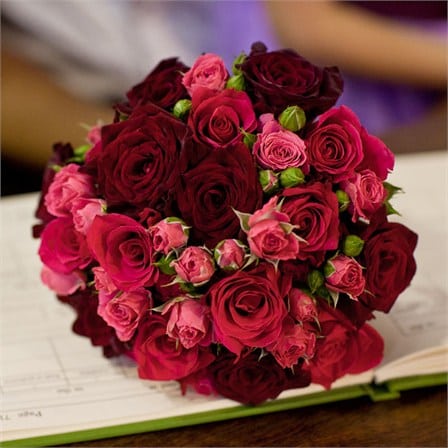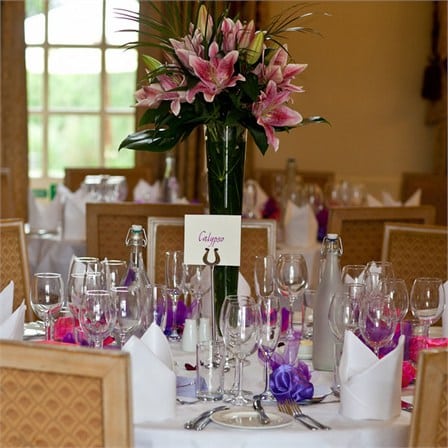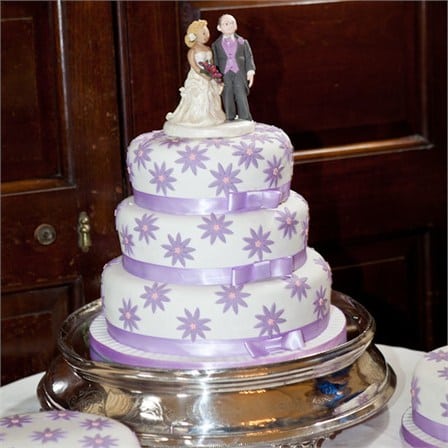 2