There's an innovative new product that claims a patch applied to a man's urethra before sex can prevent sperm from escaping while simultaneously allowing men to go "bare backed." But it won't stop herpes, so…what's the point? JifTip the Diktip wants men to basically throw up in their mouth, so to speak.
Use in advance, soft-or-hard.
Size doesn't matter anymore.
Feel everything, except Jiftip.
Then this hilarious picture…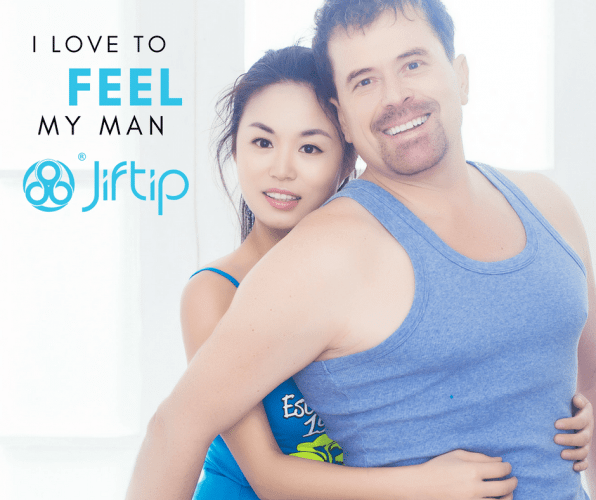 Here's the irony: JifTip won't even confirm if the product actually works. It's in the beta stage. But they're po-pooing your worries, like that dude who told you he only wanted to put the tip in.
The point is, yes, of course, Jiftip is NOT right for everyone. But neither are condoms. Jiftip is not a guarantee, it's a compromise — a very elegant compromise perfectly suited to a certain subset of individuals. And just like the condom, Jiftip lies at a point somewhere in the middle along the scale of risk.
And…is throwing up in your mouth even healthy? Does the baby batter just go back to the Waiting Room or wait to be released? So many questions…
https://youtu.be/AQNPCeiMDsM
I will say one thing, it might be the saving grace for black girls and women who are the most likely in the entire country to have out-of-wedlock children. But is something better than nothing?
What do you think?
Follow Christelyn on Instagram and Twitter, and subscribe to our You Tube channel. And if you want to be a little more about this online dating thing, InterracialDatingCentral is the official dating site for this blog.