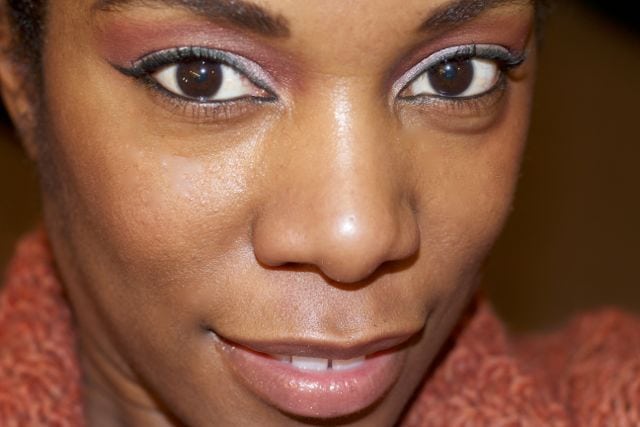 I love playing up my eyes, and spent the majority of my primp time trying to get them just right. What I've noticed that really helps with giving me the big doe-eyed look are two things: framing and highlighting.
Framing is the combination of shaping and filling in the eyebrows, defining the eye with a liner, and finishing with mascara. Highlighting right along the cheekbone draws the observer's eyes up, can make the eyes look larger, and applied to other places like the forehead, top of the chin and along the bridge of the nose, gives depth and definition to the entire face.
In the photo above I'm wearing a new product I heard about at the IMATS makeup show called CAILYN. This is a line of gel eyeliners that includes a brush liner right inside the top. I'm hoping CAILYN takes off because it's excellent–brush it on, and it sets and will not move. The brush helps to get a precise line along the arch of the eye line much better than a pencil. I'm wearing GREEN, which if more of a dark, forest green, which looks amazing against dark skin. (Retails $21)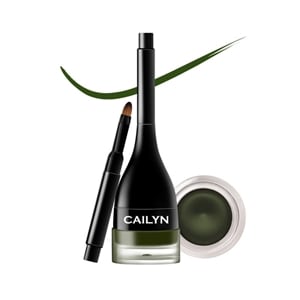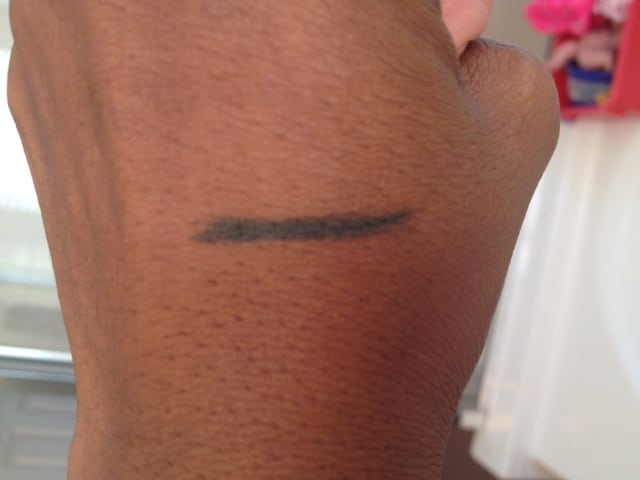 I used a highlighter just along the top of my cheek bone is GlimmerSHEER by beautyADDICTS in "Express," a gold color. (Retails $28)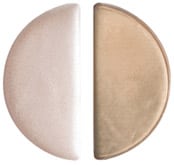 This is a softly pigmented highlighter with a clear tinted luminizer. You apply the shimmer, blend, and apply the luminizer for a dewy look. When I have time, I apply this along the bridge of my nose, at the "cupid's bow" above my lips, and as I mentioned earlier, my cheekbones and and chin. If you're daring, you can even swipe a little in the middle of your lip to give your lipgloss some POW! GlimmerSHEER comes in other hues–a light purple, light pink and a silver, but I personally wouldn't recommend someone with warm undertones using them. The gold is good.