The stories from this troubled region just continue to get worse and worse. I can't tell you how utterly helpless I feel. The little power I have on this platform, I will use it. I've even reached out to those I know hate me because getting the message out is more important than hurt feelings. These are human beings. These are powerless girls who have done NOTHING but desire education. Someone has to stand. Someone has to fight.
According Daily Mirror, "Families of the schoolgirls, aged between 15 to 18, are certain their daughters are now being used as séx slaves by an extreme sect that has killed 1,500 people since the start of this year alone. They are captives in the wild Sambisa Forest in north-east Nigeria where Boko Haram has a heavily armed camp of bunkers, tunnels, ramshackle buildings and tents.
"One girl who recently escaped following an earlier kidnapping said she was prized as a terror leader's wife because she had been a virgin. She said young female captives were raped up to 15 times a day, forced to convert to Islam and had their throats cut if they refused."
Read more: https://newsrescue.com/girl-escaped-opens-boko-haram-rapes-us-15x-everyday/#ixzz3137iXbex
#BringBackorGirls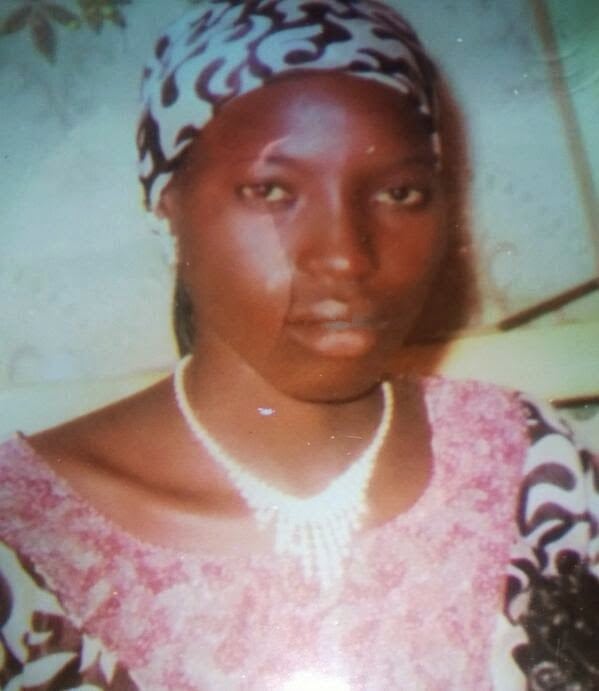 Update: It looks like the U.S.is set to send troops to assist in finding these girls. Looks like all calls, marching, news stories, social media outrage and protests ARE making a difference.
The Obama administration will send military, intelligence and law enforcement advisors to Nigeria to help the beleaguered government find and rescue more than 270 teenage girls who were abducted by the Boko Haram terrorist group last month, the White House said Tuesday.
The team will share U.S. intelligence and provide investigative help, not military force, in the search for the students, who were kidnapped April 14 from a rural high school in Nigeria's Muslim-dominated northeast.
The deployment will mark the first public American assistance in a case that has sparked international outrage. The U.S. announcement came after the leader of Boko Haram vowed in a video to sell the girls as slaves, and after gunmen reportedly took at least eight more girls from another village overnight.
President Obama spoke out on the abductions for the first time Tuesday, calling them "heartbreaking" and "outrageous."
"You've got one of the worst regional or local terrorist organizations in Boko Haram in Nigeria," he told ABC News. Obama said the Islamist group had been "killing people ruthlessly for many years now" and that the mass abduction of the students might help "mobilize the entire international community to finally do something against this horrendous organization."
White House Press Secretary Jay Carney said the United States was not considering providing military resources "at this point" to help battle Boko Haram, which the State Department listed last year as a terrorist organization.
The abduction has embarrassed oil-rich Nigeria, which will host the World Economic Forum on Africa in the capital, Abuja, beginning Wednesday. President Goodluck Jonathan, who has faced angry protests over the government's inability to find the girls, requested help Sunday from the U.S., Britain, France and China.
Secretary of State John F. Kerry told reporters at the State Department that he had spoken with Jonathan on Tuesday and that the Nigerian leader had accepted the American offer.
Kerry said the U.S. Embassy in Abuja was prepared to form a "coordination cell that could provide expertise on intelligence, investigations and hostage negotiations, and to help facilitate information-sharing and victim assistance."
"We remain deeply concerned about the welfare of these young girls, and we want to provide whatever assistance is possible in order to help for their safe return to their families," Kerry said.
On Capitol Hill, all 20 women in the Senate signed a letter asking Obama to pressure the United Nations Security Council to acknowledge Boko Haram's ties to Al Qaeda and to ask the U.N. to consider international sanctions. The group has already been cut off from U.S. financial institutions.
"These girls were captured and kidnapped 22 days ago, and time is of the essence," Carney said. "Appropriate action must be taken to locate and to free these young women before they are trafficked or killed."
Boko Haram's shadowy leader, Abubakar Shekau, has a $7-million U.S. bounty on his head. He said in a video that surfaced Monday that God had commanded him to sell women in the market, adding that girls should marry, not go to school.
An April report by the International Crisis Group think tank said Boko Haram "has grown more ruthless, violent and destructive" since Shekau became leader in 2009. The group's fighters are dispersed in northeastern Nigeria and in nearby Cameroon and Niger.
The sect opposes secular education and Western culture and says Nigerian schools are turning young people away from Islam. Its name translates from the Hausa language as "Western education is a sin," and the group is bitterly opposed to democracy.
The group, modeled on Afghanistan's extremist Taliban movement, mounted an insurgency in northern Nigeria in the early 2000s, targeting symbols of government authority such as military barracks, police stations and politicians.
But it switched to civilian targets in recent years, leaving the country's north in military lockdown. The group is blamed for attacking churches, a bus station, school dormitories and villages. In February, gunmen believed to be linked to Boko Haram killed dozens of students at a school in Yobe state, slitting the throats of some and locking others in dormitories that were then set ablaze.
Despite staging major assaults that left hundreds dead in two towns, Boko Haram gained widespread international notice only after last month's mass abduction of the schoolgirls.
Fear of further attacks has led to the shuttering of schools in the region. The abducted girls had gathered from many district schools so they could take exams, but the gunmen easily overpowered two security guards, forced the girls onto trucks and drove them into the forest.
In November, Human Rights Watch accused Boko Haram of abducting scores of women and girls, some as young as 12, to traffic them as sex slaves or to force them to become combatants.
"Witnesses described Boko Haram laying siege to towns, villages and highways; looting and burning houses, shops and vehicles; and executing and decapitating people," the report said. The militants particularly targeted members of civilian vigilante groups that have sprung up in response.
Shekau took over as leader after Boko Haram's founder, Mohammed Yusuf, was killed while in Nigerian police custody in 2009.
Described as a religious zealot of few words, Shekau occasionally releases video statements that appear designed to terrorize the country's fearful northern population.
"I enjoy killing anyone that God commands me to kill, the way I enjoy killing chickens and rams," he said in a video released in 2012 after an assault on the city of Kano left at least 180 people dead, many of them military men and their families.