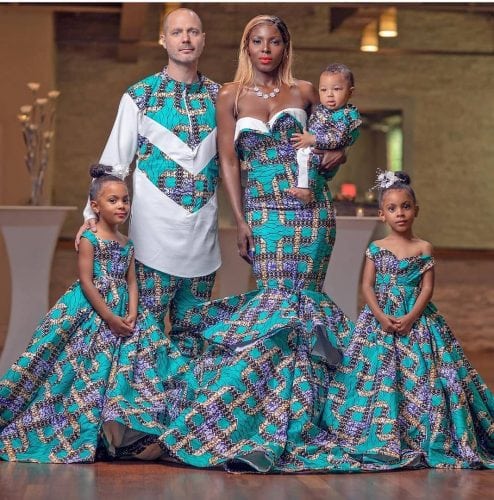 Justin McClure, father of internet sensations The McClure Twins has recently stepped in some hot water regarding some off-color remarks he made about minorities on his Twitter feed. The tweets were made years ago when Justin was pursuing a career as a comedian. Some people in social media have joined a pile on campaign to frame him as some kind of closet racist. Yeah; because everyone knows that white male racists love to marry Nigerian women, sire three children, and work hard every day so the said wife can stay home in a new house he provided all the while the kids enjoy a life of non-struggle privilege with college tuition paid decades in advance. Uh huh.
While people are chomping at the bit to express faux outrage, I see the real motive of why some people are fanning the fires to position Justin as a racist, because these are the same people who fearmonger black women about expanding their dating options and drill into them that every white man just sees you as a fetish and is jumping on the chance to call you the n-word.
These are also the same people dismiss rap music videos and lyrics that have systematically tarnished the GLOBAL image of black women as "disenfranchised black men just telling their truths."
Because I've been in this space long enough, I can see this for what it is. A big ole' nothing-burger. Hypocrites are pointing figures in hopes to reinforce a larger agenda to frighten black women off from dating non-black men, and are increasingly becoming more desperate to maintain losing ground. This week it was Justin McClure. Last week it was Tamera Mowry's husband. A few weeks about it was Michelle Williams' finance, Chad. Do you see the pattern of desperation to present all these interracial couples as cautionary tales?

Unlike others, I thought it was important to go to the source on this, which is why I contacted Justin myself to invite him to tell his side. Here it is.
Check out the McClure family's YouTube channel here.
Follow Christelyn on Instagram and Twitter, and subscribe to our YouTube channel. And if you want to be a little more about this online dating thing, InterracialDatingCentral is the official dating site for this blog.