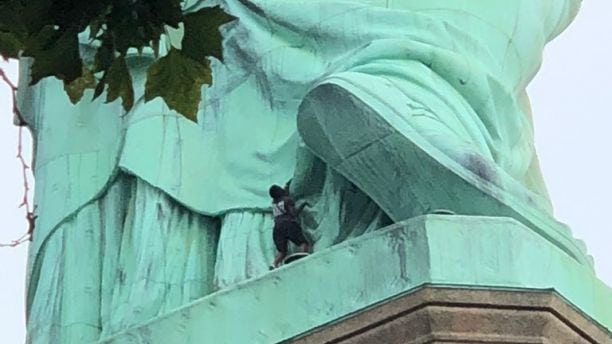 Therese Patricia Okoumou, a Congolese immigrant, scaled the Statue of Liberty to protect the Trump administration's immigration policies that have led to the separation of children from parents. She of course was arrested but pled not guilty, despite clear photographic evidence of her scaling the monument. What would be the arguement? Not guilty because she's exercising her First Amendment right of free speech?
Whatever…that doesn't even matter. What is really troubling is that once again, a black woman is risking her freedom and personal safety to protest somebody else's problem. Why so many of us latch on to so much social justice warrior stuff boils down to an almost chronic need to fight, agitate, and muster up outrage over one issue or another. All that busy work serves as a nice distraction away from dealing with real issues that plague black girls and women that reveal some very inconvenient realities about the many injustices they suffer by folks that look just like them.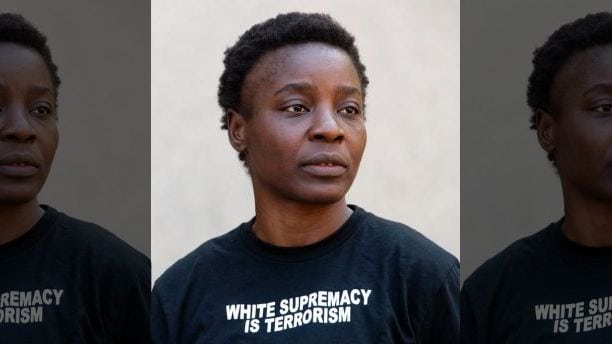 Look at what her shirt says, and think about who really terrorizes women who look like her daily.
Let's discuss.