*This is a sponsored post. Please keep in mind that's sponsors like Zahlers that keep the lights on, so please support us!*
The holidays are approaching, and chances are like me, you're doomed to gain at least five extra pounds that you will then join a gym, buy some exercise gadget during the wee hours of the morning, or join some expensive and unsustainable diet program chock-full of processed goo.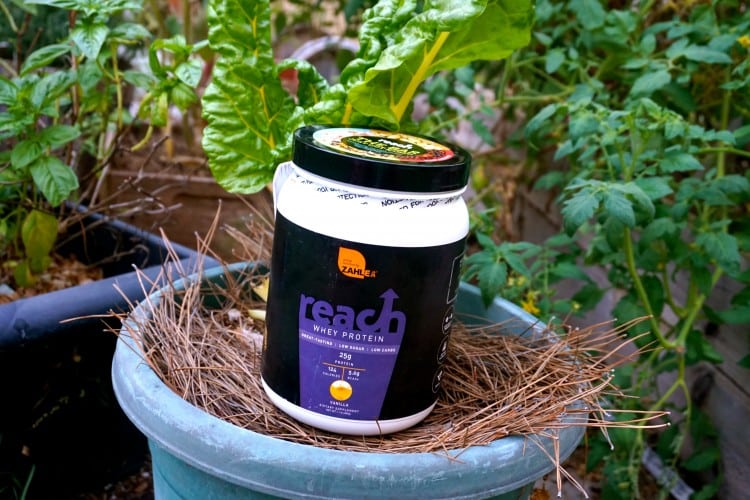 There might be hope for us yet, though. While meal replacement-type protein shakes are all the rage at the health food stores, they aren't always created equal. It's important to look at the the ingredients, and with most foods, the less ingredients you struggle to pronounce, the better. And that's where protein powders get tricky. I'm not a big fan of an all-in-one type formula that throws every vitamin, mineral, and probiotic at you that promises to give you 1000% of the daily value. To me, protein powders should be pretty basic, but allow me to build on them with my own fresh, seasonal ingredients that I select from my garden.
Relying solely upon powdered and processed foods for your nutrition is only acceptable if you starving on a desert island, and even that place is bound to have a coconut or passion fruit. In short, mix the powder with the fresh, and have a complete meal with foods that can be immediately recognizable and digestible by the body. That's why I'm really liking Zahler Whey Protein Powder. Take a look at the ingredients, and note how you can pronounce all of them.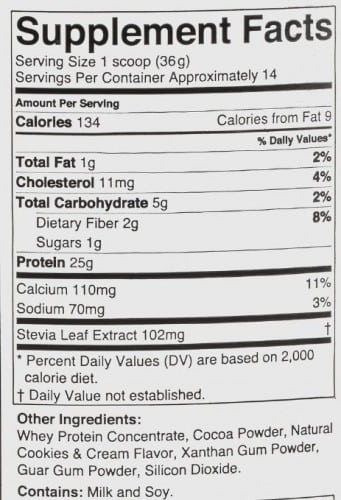 I also like that this product is sweetened with stevia so you can keep your daily sugar intake in check.
I find that the best flavor base of nutrient-packed protein smoothies is vanilla. You can add greens, fruits, oils, and other supplements and pretty much know the ratios with have a tasty outcome.
This time of year as we move into fall, my garden is all about green leafy vegetables–lettuces, kale, collards, spinach, shard. The mildest greens are the easiest to hide in your smoothie, which kale and collars give a more peppery task that I don't really find palatable. I'll stick to sautéing the collards and only using young kale leaves in my protein mixtures.
If you're using Zahler Whey Protein, my top recommendations are the vanilla and strawberry because you can easily incorporate fruits like bananas and frozen berries. I love the taste, but if you prefer a little sweeter, and a packet or two of stevia. I prefer Truvia. It doesn't have that strange aftertaste that some other stevia sweeteners do.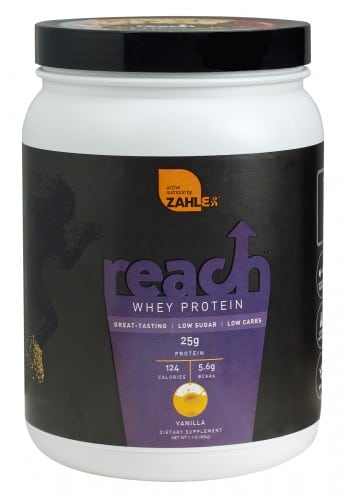 Because our community is so amaze balls, Zahler has offered a 10% off coupon code for our readers. Click the link here for the full selection and use the following codes during checkout for your discount:
Cappuccino- RIMBZZB2
Strawberry- OOSZM45V
Cookies & Cream- DYEA54OL
Vanilla- I3TO35WO
Chocolate- 8TE9CGQX