Remember the short-lived stint of bachelorette, Misee Harris? If not, that's okay, because she's giving America another chance to recognize how awesome, brilliant and beautiful she is. Harris is getting very close to making an appearance on  ABC's
Shark Tank 
for her new invention,
customized mouth guards
for athletes. Yep. She's beautiful AND a doctor. As an aside, why are so many women like this
still
single? Men, what the heck's wrong with you?!
Here's her account of the roller coaster so far:
So I am sure that I seem as if I am addicted to being on reality TV by now….but believe it or not, the Shark Tank experience is not something that I ever imagined getting involved with. Honestly, the mouthguard line itself is something that has totally blossomed by surprise. In September 2013, one of my colleagues informed me that a hockey team was in need of a dentist to make their players athletic mouthguards. Being the ambitious, "I CAN DO IT", type of woman that I am, I quickly took on the job. Now keep in mind, while in dental school, I never had to make an athletic mouthguard and even in private practice I only played around with the idea of making them a time or two and then got frustrated and sent the casts to a lab. The perception is probably that I was already an expert at making these mouthguards and truth is….I WAS NOT! In any case, I arrived at the hockey arena the following weekend and was greeted by very excited little hockey stars who were more than thrilled about getting fitted for their mouthguards. The first few players only wanted solid colors so at first things seemed very simple. It wasn't until one little ambitious player came up to me and read me my rights and told me,  "I want a navy and yolk yellow mouthguard with a logo in the center and number 14 on the left side.", that I realized I had gotten myself into something far more complicated than I could have ever imagined. Oh boy!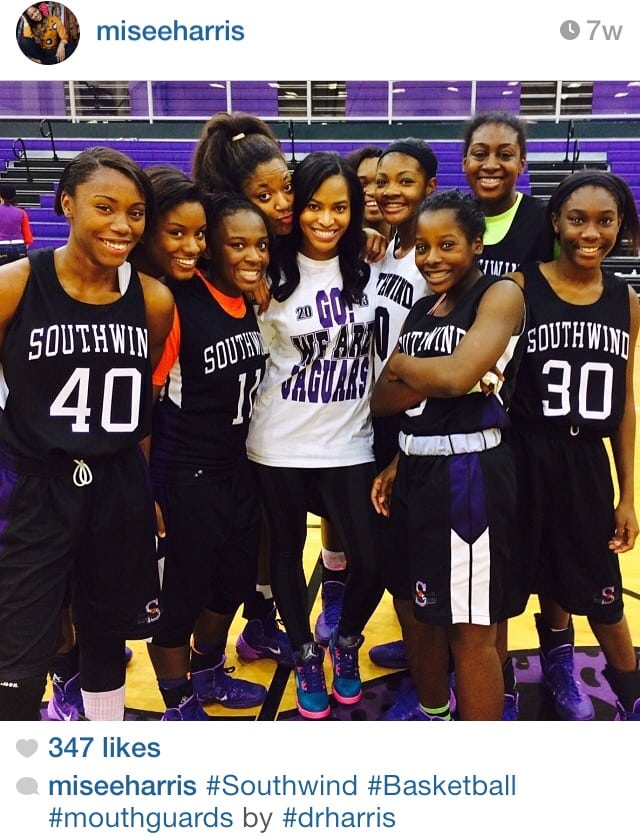 Needless to say, it only took one player to request such a customized order and then every player following him wanted something pretty snazzy! Well of course I said I could do it! Mmmhmm!
I left the hockey arena with 20+ customized orders and immediately went into what I like to call "Black Girl Nerd" mode. I researched every article on the internet that I could find and still couldn't figure it out!!! Oh man, what had I gotten myself into!??? Fortunately, I finally found a dentist located in Canada who made mouthguards and I decided to give him a call. He gave me a few pointers…..Just enough to lead me into the right direction and then the experimenting began!
Well obviously I figured it out! I was pretty damn good at it too! I mean…..after ruining 5 lbs of thermoplastic material and spending hours in my dental lab that is. 🙂
Approximately 3 weeks later, my assistant and I completed all of the mouthguards and happily sent them to the players. We were both very excited about our work and we immediately posted it on instagram and facebook. Now this is when things got crazy! I should have already known the power of social media…..I mean…I am the Black Bachelorette right? Lol…..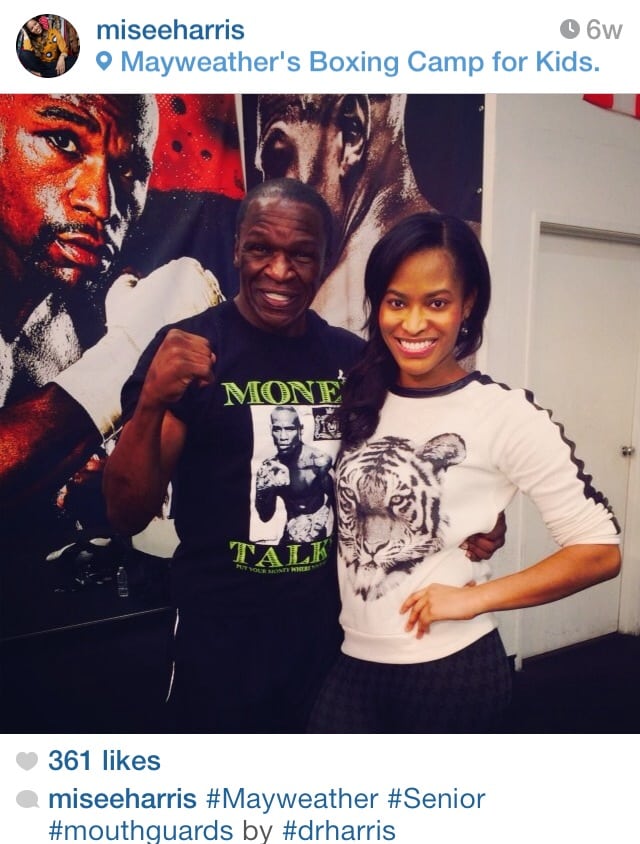 Quickly other teams and athletes began to contact me including a boxer from the Mayweather Boxlng Club in Las Vegas. My sister's friend from law school started referring to me as the Grill Master which has stuck with me for the past 4 months. The power of a hashtag!
So….about Shark Tank…..
I had watched Shark Tank a few times….Never considered myself an inventor, and really had no reason to ever apply to be a contestant on the show. While watching a rerun one evening, I posted a facebook status that simply said, "Who thinks I should go on Shark Tank?!!!!" Most of my friends and follwers were in and gave me the thumbs up! I received an email a few weeks later informing me of a casting call in Atlanta, GA. Oh goodness….I had only 13 days to prepare! Shoot! That meant in 13 days I would have to finalize a logo, brochure, packaging, and anything and everything else to look as legit as possible! Too legit to quit!
My graphic artist, Carlos Stephenson and my assistant, Bianca Covarrubias worked tirelessly for almost 2 weeks and we pulled everything together.We arrived at the Fox Theater at 6:15 a.m. The arm bands were to be given out at 9 a.m. I was number 82 in the line and they only would be interviewing the first 500 inventors. It was bound to be a long morning.
(To be continued….)