This time of year, when my garden is at the height of it's fruiting, I find myself giving away so much produce to neighbors because there simply is too much of it! The tomatoes this year that I planted from seed have taken on a mind of their own, and I've just freed the vines to do as they wish. But every two days or so, I get bounties like this: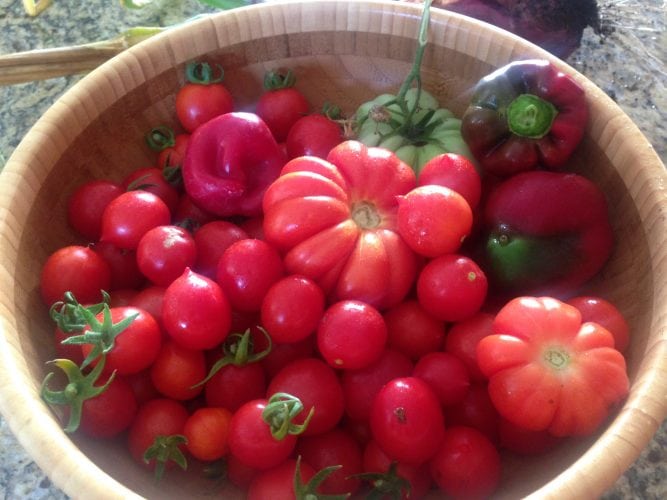 Look at those vibrant shades of red! You can almost see the nutrition pulsing from them, so it's a shame to let any of it go to waste. Even with canning, drying, and juicing, there's just so much tomato I can stomach–literally!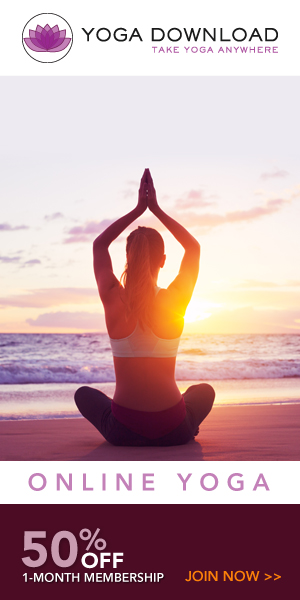 This year the grapes have finally reached their potential, now that I know what the problem was from previous years…powdery mildew!! If you don't know what that is, then you must not be growing grapes, cucumbers, melons or squash, because that pesky fungus is ever present, and if not controlled, will literally suck the life out of your plants and retard fruit growth. This year I staved off the mildew by spraying a sulfur solution every other week when grown emerged. So…now we have a grape overgrowth challenge as well!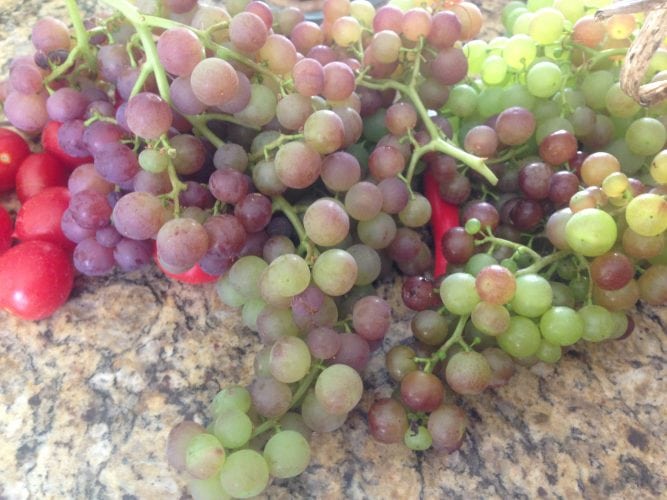 So I just decided yesterday to see how much of the stuff in the garden I can consume in one day without adding anything except the very minimum. I succeeded, but I'll have to admit, the lack of protein and fat made me feel hungry. I needed some nuts or something I guess.
https://youtu.be/MM9kc2LFivU