I'm borderline obsessed with keeping my skin looking good while also using non-toxic beauty products that can do more harm than good over time. But as I age I notice that sometimes it appears that I have dark circles under my eyes, like a raccoon or the Ham Burglar. I know it's not due to lack of sleep, which is a common reason why people get them. It's because of the magic melanin I have coursing through my cells. Sometimes it gets too excited. And that, coupled with age and not enough sun protection, then Houston, we have a problem. Dark circles under your eyes can show your age faster than anything, and there's only so much foundation if the world, so you might as well start at the source.
According to Dr. Mercola, the causes of dark circles around the eyes for brown-skinned people has to do with over-production of melanin, or what we know as hyper pigmentation. This happens with age, but also can happen with extended sun exposure. The key to prevent this from happening can be a simple as wearing sun glasses, or using a natural sun protector like cocoa butter, which may also aid in reducing the pigmentation.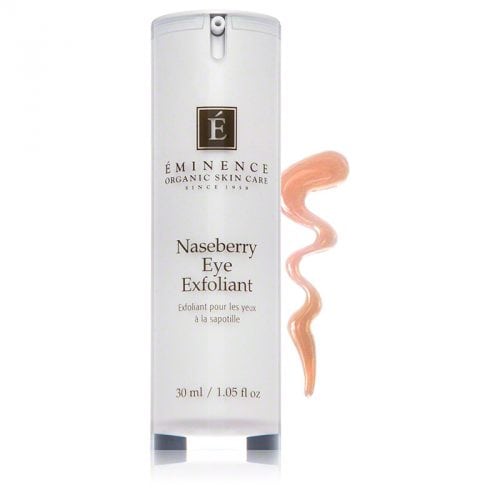 I'm a big fan of exfoliation to get to the nice, new skin underneath. But you can't really rub a harsh sugar or salt scrub around your eyes, can you? While pricey, Eminence Naseberry Eye Exfoliant gently stuffs away dead skin, and tightens and brightens. This treatment contains both glycolic and lactic acid, which both work to exfoliate, while antioxidants CoQ10,  Vitamin C  and honey heal and protect the eye area from future damage. Honey also draws moisture to the area. All the ingredients list is organic and toxin free, full of yummy goodness. So now my eyes don't and won't give away my age…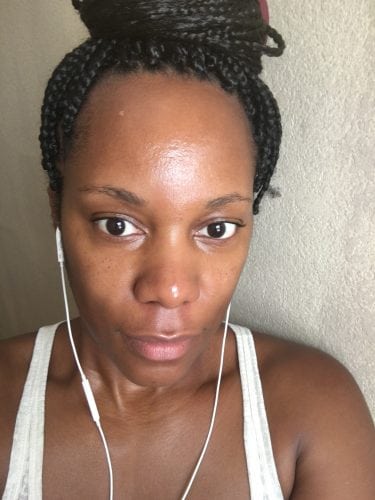 Follow Christelyn on Instagram and Twitter, and subscribe to our You Tube channel. And if you want to be a little more serious about this online dating thing, InterracialDatingCentral is the official dating site for this blog.