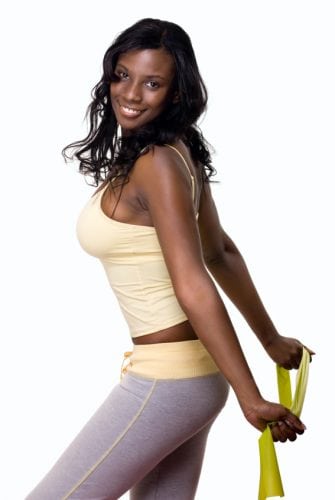 If it seems no matter how hard you try to lose weight, you just can't seem to make friends with your bathroom scale, you're not alone. Many people struggle with weight loss and go through a series of fad diets and exercise sessions without ever getting to their desired weight.
Taking a different approach to losing weight
It's a fact of life, that what works for some doesn't necessarily work for another. Going through years of failed attempts at weight loss can really take its toll on your mental state of health. After a while, you might even resign yourself to the fact that this is the way it's going to be and that you're just going to have to learn to love yourself the way you are.
Instead of trying for a quick weight loss it's time to commit to losing the weight slowly under the supervision and guidance of a trained professional.
Hiring a personal trainer
Making the decision to hire a personal trainer doesn't have to mean that you have someone come to your home and spend ridiculous money to get into shape. Many fitness centers and gyms like Fitness 19 have personal trainers on staff. These personal trainers are available for private sessions that you can schedule at the facility. They can help you to achieve your weight loss goals by creating a workout that targets the areas that need the most reshaping. By doing this at a gym you'll also have access to other equipment and classes offered, helping to keep your routine fresh and effective.
Benefits of a personal trainer
A personal trainer does more than help to reshape your body. They also understand the balancing act between eating the right foods and exercise. By changing your diet and removing certain foods, like processed, you can lose the weight and keep it off. A personal trainer also knows how to keep you motivated and sets short-term goals to encourage weight loss. For instance, if you need to lose 25 lbs., you would set monthly goals of a few pounds until you reach your desired weight.
Activity equals weight loss
Sitting idle and not working out isn't going to get the weight off. Even if you fast on a fad diet it only removes the weight and does not build muscle mass. Fad diets also don't work because you take the weight off too quickly. In order to maintain a healthy weight, you need a combination of a nutritious diet and regular exercise. By doing the two together, you're reshaping your body and building muscle in place of fat. Give your workout routine everything you have and enjoy the lasting benefits.
Sticking with it
Of course, the only way using a personal trainer works is if you stay committed to getting into shape and go to the gym 2 to 3 times per week. Some people bring a friend as a way to reinforce their efforts. If this works, use it. You need to remember that the weight didn't appear overnight and in order to lose it, you're going to need to invest time. The good news is that once you achieve your goal, with the training and guidance you received you'll know how to stay in shape going forward.
Unfortunately, not everyone can eat what they want and not gain weight. Many people are simply more prone to carry a heavier looking frame than others. With a little help from a professional, you too can look and feel great.