By now, we've all either seen or heard the fine points of the R. Kelly documentary, "Surviving R. Kelly." To recap, a whole list of women who met the singer/songwriter in their teens detail years of sexual and physical abuse at the hands of this community-claimed illiterate "musical genius." The documentary details his "relationship" and marriage to a then 15-year-old Aaliyah and some of his colleagues who were complicit in the years of his active pedophilia boldly gave their accounts of how they enabled his harm against Black girls and Black women.
In the days following the final episode, Black male celebrities like Ne-Yo, Damon Dash, Nick Cannon, and Tank spoke out against R. Kelly's behavior. Some apologized for having worked with him. Some vowed to never work with him again. Lady Gaga, who at one point said that the allegations were lies back in 2013 (leave it to Rebecca to not support BW), apologized and said she now stands with the victims and will yank the song she did with R. Kelly off of the many streaming services.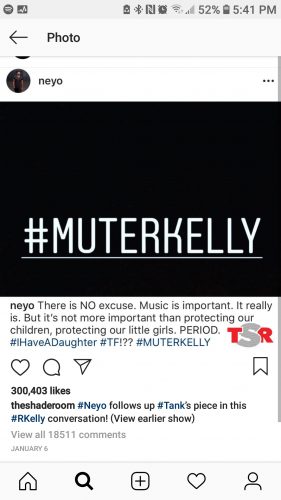 There's just one problem.
Expressing regret for a situation that you went into out of ignorance is one thing. This flurry of remorse that is pouring in is from people who knew very well the type of person R. Kelly is. The fact is that it's almost impossible to be Black and between 30-45 and not know that R. Kelly has been a pedophile who habitually harmed Black girls and women for nearly three decades. Damon Dash, who later dated Aaliyah and claimed that he was displeased with Jay-Z's choice to work with R. Kelly at one point, can be seen shimmying and shaking next to the Pied Piper of Pathology in a video and appears to be having a grand old time.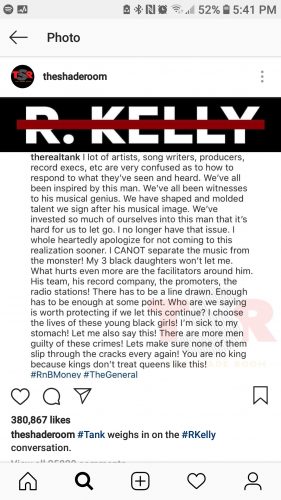 The upshot is that outrage is popular these days and if you can be outraged at the right time, like after a 6-hour documentary annihilates one of your colleagues that you had no shame in working with previously, you've won the #fave and #bae lottery.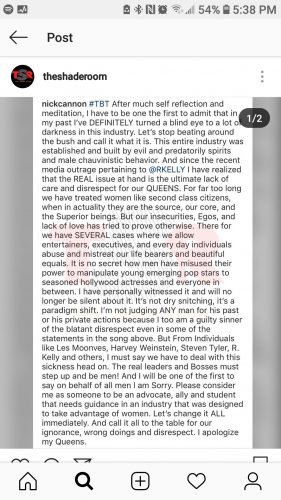 So the timeline goes like this:
Kelly is horrid to Black girls and women for almost 3 decades
Black males in the industry still work with him
Documentary comes out
John Legend is widely praised for speaking against him
Four days later, other Black males in the industry decide that NOW is the time to speak against him and end the misogynoir in the Black music industry and most of them use the fact that they have daughters as a motivating factor…because R. Kelly's victims over the last 3 decades weren't somebody's daughter, I guess.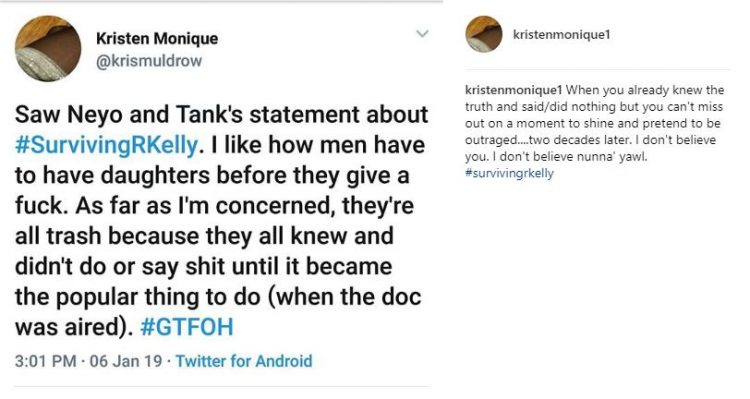 So, Nick, Dame, NeYo, Tank, and the rest of you, while you're basking in "likes" from Black social media, I'm going to have to burst your bubbles and say…
I don't believe you.