What are the Best cities for interracial dating & relationships?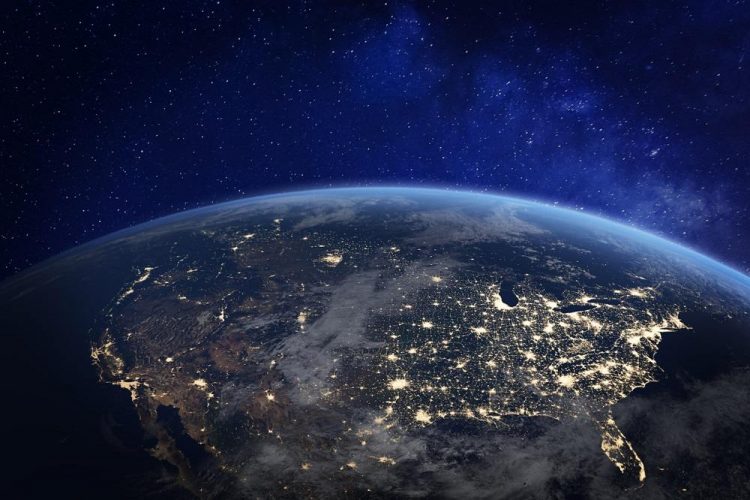 I'm working on a master list NEVER BEEN DONE before (not sure why tho) on an interracial dating blog. Back when I co-worked Swirling, we created a list of interracial-friendly cities and states. And some of them were not really a surprise – Los Angeles and pretty much all of California, parts of Texas, some flyover states, and swaths of regions on the East Coast and South. But… we went really general. So today I thought to myself, "Self, why not pool from the incredible IR community you're connected to and get really specific?! By the way, Self, you need to really wash your hair and you smell like soup." 
First things First – How common is interracial dating?
Even though we still find more couples of the same race hanging out together, there has been a rise in interracial dating in recent years. It is true that not all cities and counties are interracially friendly. Which means a black woman might still find it hard to hang out with someone of another race who they fancy. And a black man still finds it hard to date Asian women.
In many cases, laws are not the only causes of this non-mix of blacks and whites. Sometimes people are just not open-minded enough to date interracially.
According to Pew Research conducted in 2010, only 15.1% of new marriages are between spouses of a different race or ethnicity from one another. And that's a growth, compared to the 14.6% that was recorded in 2008.
A recent survey by Pew Research Center finds that around "4 in 10 adults now say that more people of different races marrying each other is good for society, which is an amazing increase of 39% from the 24% who agreed to that in 2010."
So how common is interracial dating today?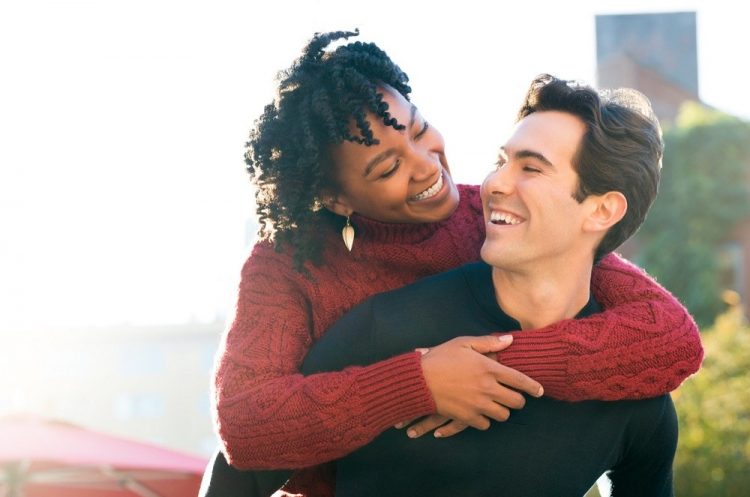 Very common. And it seems Asian women are actually doing much better. Apparently, with online dating, a black girl might not get approached much compared to women of other races. That said, we are seeing more interracial relationships between black women and men of other races.
We have seen significant growth since 2010, and we find more couples of different races happily together. And one proof of this is the rise of YouTube interracial couples. People now realize that swirling does work, and more and more persons are adopting the view.
Interracially friendly cities, states, countries Master List
So I'm off building the MASTER IR-FRIENDLY LIST of CITIES, COUNTIES, NEIGHBORHOODS, and TOWNSHIPS that you can feel free to pursue employment, real estate, and vacation spots and know for certain that no one will throw stones, harass you, or otherwise make you feel miserable. It's also an awesome list for the single girls and gents who are contemplating relocation.
Partnering up with InterracialDating.com to identify the top interracial dating locations
So here's the working list. I'm working with the folks at InterracialDating.com to create some sort of infographic or interactive map because we both just love you guys to pieces.
Interracial Dating around the world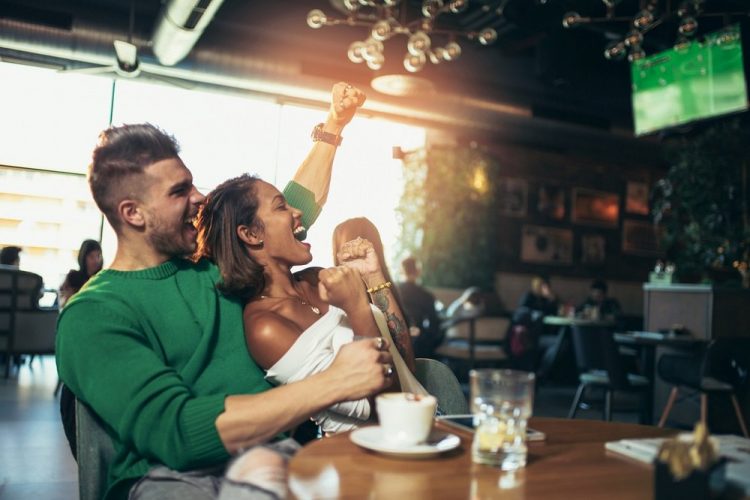 Around the world, interracial dating has been a hot topic, with some countries having more acceptance and open minds towards the concept and some others still living centuries behind.
Countries like the USA haven't completely accepted the concept of a black girl online dating with a white guy. On the other hand, countries like Brazil have an age old acceptance of interracial marriages. Brazil has generations of mixtures of Caucasian, black, brown, Asian and middle eastern. They have been known to not mind marrying someone who has a different skin color as long as they share the same culture.
It is a scientific belief that blacks were considered an inferior race at one point in history. So, the Brazilian society decided to "save" the black people through intermarriage while other countries killed and enslaved them.
Looking at Africa, for instance, a black woman will be more willing to date interracially. This can be attributed to online dating and tourism. Blacks and whites are the most common combination.
 Here are the top interracial dating locations
Brazil

Australia

America

United Kingdom

Canada
Interracial Dating in America – Taking the US by Storm
In recent times, interracial dating is taking the United States by storm. With the rise of so many organizations and groups fighting for the rights of interracial couples, the next few years will see America stand far ahead of so many other countries in support of interracial marriages.
According to Pew Research, more and more American adults say that interracial unions are good for society. 10% of Americans say that they will oppose a union with someone of another race – and that's a big drop from the 31% who took that stand in 2000.
14% of non-blacks say they'll oppose a union with a black person, a drop from the 63% who had that stance in 1990. As of 2015, nearly 3 in 10 (29%) Asian newlyweds were married to someone of a different race or ethnicity.
One of the most dramatic increases is the intermarriage rate of blacks and whites. As of 2015, we had 18% blacks married to whites, a growth of 13% from 1980. 11% of whites are married to blacks, a growth of 7% from 1980.
State by state: most interracial friendly states
Here is an exhaustive list of some of the best places for interracial couples to live that are state specific. You can use the list below as a guide on where you'd enjoy staying most.
Washington

Virginia

Michigan

Mississippi

Missouri

Montana

Nebraska

Georgia

Texas

New York

Hawaii

Nevada

Arizona

Arkansas

Utah

California

North Carolina

Florida

Alabama

Alaska
Worst cities for interracial relationships
In contrast to cities like Los Angeles, San Diego, San Francisco, Las Vegas, San Antonio, and many others, these have proven to be some of the worst cities for interracial couples. Yes, it's okay for people to have their own choices of who they can date interracially, but people in these cities have taken it to another notch. Not only do they, in general terms, have a dislike for interracial relationships but reports have stemmed that they can get physical and verbal about it.
Here is our list of the worst places to live in as an interracial couple.
These are just a few of the worst. You could share some from your experience in the comments. We found that anything Deep South isn't great for interracial couples. So you might want to consider that when making a choice of where you'd live. But what are the best cities for interracial couples to live? The list below is as comprehensive as it can get.
Swirl-Friendly Cities
Montclair, NJ

Newark Ohio

Aurora, CO

Colorado Springs, Greeley, Boulder, and Longmont, CO

Washington Park, Stapleton, South Denver, and Thornton, CO

Greensboro, High Point, Winston-Salem, NC

St. Petersburg, FL

Plantation FL

Pembroke Pines, FL

Vancouver, WA

Portland, OR

Myrtle Beach, SC

Berkley County, WV

Plano, TX

Sacramento, CA

Columbus, OH

Moorhead, MN

Rogers, AR

Jacksonville FL

Elkhart IN

Newark, DE

New Orleans, LA

Orlando, FL

South Haven, MI

Muskegon, MI

Charlotte, NC

Kannapolis, NC

San Antonio, TX

Raleigh, NC

Jersey City, NJ

Minneapolis, MN

Cerritos, CA

Long Beach, CA

Tampa, FL

Louisville, KY

Kalamazoo County, MI

Baton Rouge, LA

 Biloxi, MS

Lynchburg, VA

Virginia Beach, VA

Norwalk, CA

San Tan Valley, AZ

Decatur Illinois

White Bear Lake, MN

Cleveland, OH

Polk County, FL

Greater West Palm Beach, FL

Anaheim, CA

Reading, PA

Daytona Beach, FL

Fort Lauderdale, FL

Moline, IL

Kent,OH

Morgantown, WV

Columbus, OH

Canton, OH

Miami, FL

Hanford, CA

Placerville, CA

Newburgh, NY

Wasilla, Alaska

Waterloo, Iowa

Homerville, GA

Moorhead, MN

Rogers, AR

Elmira, NY (called Zebratown)

Newington, CT

Decatur, AL

Miami Dade, FL

Spring Hill, FL

Baytown, TX

Lexington, KY

Houston, TX

Antioch, CA

Sandusky, OH

Woodstock, GA

Savannah, GA

St. Louis, MO

Muskegon, MI

Lancaster, PA

Birmingham, AL

Columbia, MO

South Haven, MI

Smithfield, VA

Tacoma, WA

Atlanta, GA

Racine, WI

Rochester, NY
Interracial family friendly cities – Enough with dating, how about marriage?
What are the best places to start your family as an interracial couple? Most of the cities outlined above are great places to stay. In our research, we found that, besides the Deep South, most places can be considered interracial family friendly cities.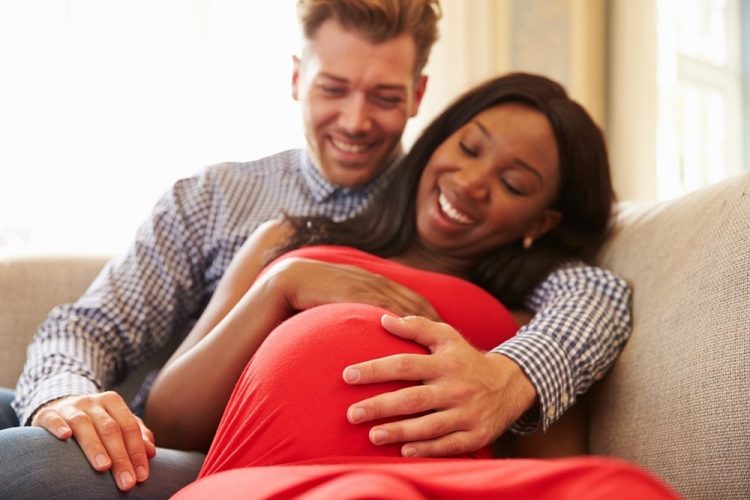 You should also consider things like healthcare, schools, and communities. This is important because you're not just looking for a place to live, more importantly, you're looking for a place for your kids to live. So you'll want to choose cities where your kids won't suffer from racist taunts whether they are in school or out with their friends, and you'd not want to live in a city that limits your kids' privileges because they are of color.
Here are some cities you could consider when searching for a place to live.
Los Angeles

Seattle

San Francisco

Minneapolis

Denver

San Jose

Oakland

Montclair
Interracial dating in Canada – Is it like in the US?
So, enough of the USA. Earlier in this article, I mentioned some countries that have accepted interracial dating, and Canada was on that list. So can it be compared to the USA? Well, let the data speak for itself.
Canada is not as racially diverse as the USA, so they are less exposed to interracial marriages and racism is way less pronounced. Canada has a large percentage of people who would call themselves European, while the remaining is split between people who are Aboriginal (4%), Black (3%), Middle Eastern (2%), East Asian (5%) South Asian (5%) and Hispanic (2%). The USA has a lot more people who call themselves African Americans or Hispanic, while the number of Caucasians is around 63%.
In 2011, Canada had 360,000 mixed-race couples, And that is double what we had some 20 years ago. In the United States, there are over 1 million mixed-race marriages. So when we compare it with the population of each country, we'd say Canada is growing faster than the United States.
So is she like the USA? Yes, people's acceptance of interracial marriages is seeing a significant growth.
Interracial dating in Australia – Is Australia swirling or not?
Compared to Canada and the United States, Australia is still a bit backward, and the acceptance of interracial love is still a new concept. Strangely, though, around 30% of Australian couples are from a mixed race background. But people's reaction to these unions have not been seeing the kind of growth that would mirror the increase in unions
So is Australia swirling? I'd say she is, just at her own pace.
Interracial dating in Europe – Has Europe embraced it?
Compared to the USA, Europe still has a long way to go when it comes to interracial love. According to Eurostat, Switzerland has the highest acceptance of interracial dating in Europe, followed by Latvia, Luxembourg, Estonia, Cyprus and then you find France and Germany. Even in recent years, the UK still remains outside the top 10 in the adoption of interracial marriages and dating.
We have seen the spike in recent years, and we think that over time, Europe will have a far greater number of interracial marriages because the growth in the past decade has been amazing. Let's take a deeper look at interracial dating in two of the most powerful countries in Europe.
Interracial dating in Germany
Although there have been no official statistics of what interracial dating and marriage in Germany is like, there have been widespread opinions that rural Germany still has the strongest negative feeling in terms of interracial dating. It's been rumored that there is around 25% interracial marriages in Germany, a statistic that can't be proven.
A look at Germany subreddit helps us understand that interracial marriage is fairly uncommon in Germany. So Germany can be said to be taking the adoption of interracial dating very slowly.
Interracial dating in England
As normal as we would have expected interracial dating to be pretty common in England, it's estimated that around 9% of English marriages are interracial. It's even estimated that nearly 1 in 10 British persons is in an interracial relationship.
There you have it!
Only 4% of British people are open to being in an interracial relationship. With Prince Harry of Britain marrying to a woman who happens to be biracial, we can say that England is gradually adopting interracial marriage, and it's becoming something people will widely accept in the country.
So what do you think about all this? Do you agree that the USA is still the biggest adopter of interracial marriages? Are these places you'd live in? Would you recommend that someone not live in a place that isn't friendly to interracial couples? Please share your thought in the comments below!