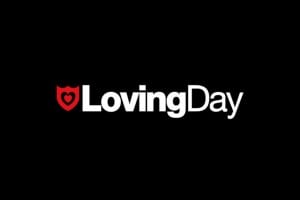 Today is a big day in the interracial dating community. It's the day (and weekend) we celebrate the landmark Supreme Court decision, Lovings vs. State of Virginia, which outcome facilitated the legalization of interracial marriage in the United States. Little did two unassuming country folks like Richard and Mildred know that their stubbornness and commitment to their love would literally change the world. It's because of them that we are all here and enjoying love across color lines and forging new, supportive communities and alliances. I am truly grateful for their bravery. It is because of their love, bravery and commitment, that others found the courage to stand up for the people they loved, proud and unashamed.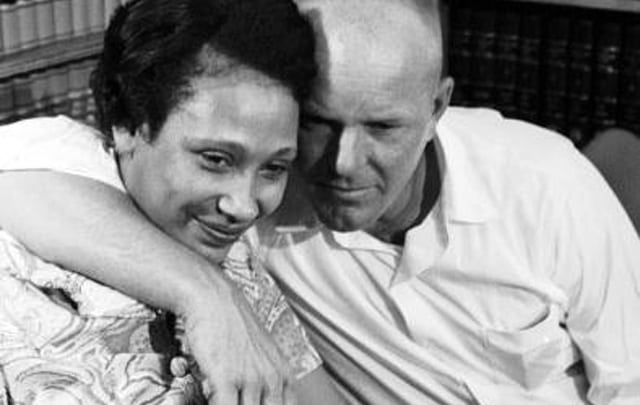 Life and love aren't nearly as hard as it was for the Lovings, and you have to ask, are you brave enough to allow yourself to be loved, and judge a man or woman for who they are on the inside? Are you brave enough to pursue the type of men and women you have always wanted?
One such fan has done so, and has agreed to share her experience as long as I kept her anonymous. For those of you with delicate sensibilities, steel yourselves–the letter gets a bit steamy at parts. 😉
Christelyn,

What I want to share with you seems so petty in light of the serious discussions that are going on, but I wanted to share that my babe and I met over the weekend. He is such an awesome guy. He proudly held my hand during our afternoon meal and kept telling me how beautiful I am. He liked and commented on the contrast between the colors of our skin. He kissed my hands. He is too adorable in person! He smelled so good!! I am wearing a tee shirt right now that he brought to me with his scent on it….mmmmm…His cologne is so sexy… We went across the street so that we could have Starbucks instead of dessert after our meal, we both love coffee. The Starbucks was inside a Target store. He proudly grabbed my hand and he stopped and kissed and hugged me while we browsed. His kisses are hot!! (OMG!!!) I actually enjoyed the looks we got being together. I was smiling and laughing. One WW actually made a favorable comment when he and I were fussing about a skirt that I liked. I had promised to wear jeans, but wanted to wear a skirt, and he said that I should have worn a skirt and I said that I promised to wear jeans so I did (which he liked me in….very much, he's a "behind" man!) lol!! The WW said it sounded like her and her husband at home and was smiling at us. She was around our age.

I will forever be grateful to God for stumbling upon your FB page around this time last year. I am living a completely different and better life than I ever thought was possible for me as a black woman, and for a woman my age. I have NEVER been treated this well. There was one back in 1994 who came close, but not quite like this. I hope to see him again this weekend. We live about 2 and a half hours away from each other. I might be going to where he is because my daughter is going on vacation with a classmate and her family for a week. I don't know though because he makes my panties really wet, and I'm not ready to give it up quite yet!!! lol!!! Hopefully this is not TMI, but I have also never experienced this level of physical desire with a BM, and I think it is because my heart feels safe. All he has to do is open his mouth and speak, like asking me how my day was, and there we are….He talks confidently, but not arrogantly about pleasing ME!! Wow!! BM have always wanted to know what I was gonna do for them, but never what they were going to do to please me!! My babe has told me EXACTLY how he intends to please me, giving me pleasure "that I have never known", because, "you deserve it". He has blown me away.

I cannot help but love him because he is a long awaited answer to a prayer. He had a heart attack in 2009 so I have grown protective of him. If I get so blessed to become his wife, I intend to take excellent care of him, and keep him happy. And it will be all my pleasure. This is a man who I can gladly give my all to, and submit to.

Hugs and love, Chris…Thanks so much for everything!!! I'll keep you posted. 
———
It's Loving Weekend, ya'll. What better time to connect with a very special someone? If you're in the New York area, you won't want to miss the Loving Day flagship event happening on Saturday. Click here for details. If you're not, don't fret! There just might be an event in your area. To find out, click here.