Check out my stash of 100% Pure nail polishes! I'm about to go over yonder and get the rest of them TODAY, because they're selling them for 50% off now until May 15. Follow this link:
50% off all 100% Pure all natural nail polishes with the code summertoes.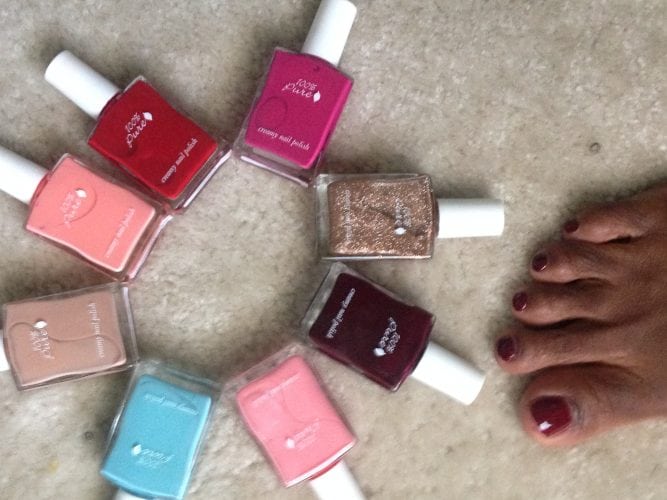 I love how rich the colors are, and the brushes are wide and luxurious and often don't need more than one coat, and even without all the harsh chemicals traditionally found in polishes, resist chipping.
Ready, set, go!!