When it comes to conflict and telling people about themselves, black women are the undisputed leaders. But this dubious status has so many negative ripples on every aspect of our lives. The unchannelled frustration and angst we acquire from the everyday burdens of life come out in other ways–maybe its a zeal to fight on the frontlines for the cause de jour, an unhealthy romantic relationship fraught with constant fighting and drama, or burying our anxiety at the bottom of an ice cream carton.
This conflict attraction-anger-lashing out cycle does so much damage to our collective because we as black women carry the overreaching stereotypes that are perpetuated by the 'bad actors.' What is more, we are teaching other young girls and women unhealthy ways of interacting with their environment.
It's clear that black women fight. But we don't fight right.
That is, most of the time. When we sit back, wait, and hold off on emotional outbursts, a funny thing happens. The contrast between you and the bad actor becomes obvious, and you keep the upper hand.
I go into detail in this video:
Here's a real, live recent case where Rosanne Barr lost her highly-rated reboot sitcom because she publicly slandered Valerie Jarett, former Obama staffer, and a black woman.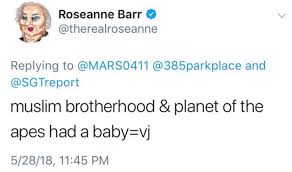 ABC's top brass was swift and unforgiving. They canceled her show immediately and as a result, Rosanne Barr's actions cost a lot of people their jobs. Valerie's response to all of the mess was dignified. But what if she had gone onto Twitter to duke it out with Rosanne? What if she traded barbs in kind to the point where it was unclear who the actual victim was?
Sometimes, silence in the face of insults shines a brighter light on the wrongdoer than a toe-to-toe. Assess your situation. Observe the witnesses reactions to what the perpetrator is saying or doing. Don't be so quick to believe that you don't have any allies. But if people think you don't need protection because you're busy in the fray fighting from all sides, they may think you've got it covered. Silence and self-discipline can go a long way to getting what you want.
P.S. We discuss these topics in much more detail in our private Pink Pill community. Isn't it time you joined?