Did you know February was Heart Health month? No? Okay, time for the lecture.
Despite the abundance of pre-made, pre-cooked, microwave-ready convenience foods sprouting in the aisles of the supermarket, some things are just better home made. Not simply for reasons of taste, but because it's just plain better for you. Made from scratch, common food staples can be prepared with less salt, saturated fat and sugar than their low-prep cousins. Plus, you can bag the additives, preservatives and artificial coloring altogether because it's made fresh.
Here are a few examples:
Oatmeal: While you can zap instant oatmeal in two minutes or less, products of the flavored variety contain about 13 grams of sugar or more, plus artificial flavorings and colors. Instant oatmeal has been processed and pre-cooked, which translates to less vitamins and fiber. Opt for old-fashioned steel cut oatmeal cooked on the burner. Pound for pound, steel cut beats instant for fiber content (16 percent of the daily recommended value plus two grams insoluble fiber), which meals you'll feel fuller longer and eat less throughout the day.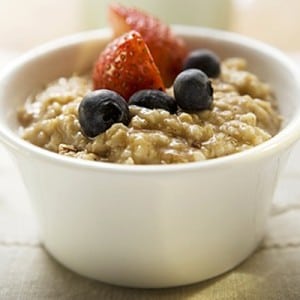 Need it sweet? Prepare oatmeal with raisins, and then sprinkle it with stevia and pumpkin pie spice. If mornings leave you tight for time, make enough to last for a few days and divvy portions in microwave-safe containers and store in the refrigerator, says Susan Weiner, a registered dietician and certified diabetes educator in private practice in New York.
Popcorn: Plain popcorn is pretty healthy. It's whole grain, contains vitamin B and is low in calories. But when it's popped in a bag loaded with salt, trans fats, and artificial flavorings and preservatives (not to mention diacetyl, a potentially-harmful byproduct contained in the vapor in cooked microwave popcorn), all benefits are off.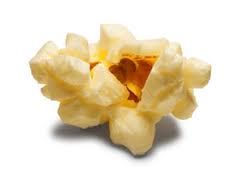 "If you make your own popcorn in a small amount of oil and add the seasonings yourself, it's much more rewarding," says Robin Webb, author of You Can Eat That! Awesome Food for Kids with Diabetes. For a rich flavor, she also suggests adding freshly grated Parmesan cheese, dried minced onion or Italian herbs to the mix.
Salad Dressing: Okay, you've peeled and cut the carrots, rinsed and chopped the lettuce and sliced the tomatoes, so why reach for prepared salad dressing when you can make a fresher, better-tasting version yourself? Many bottled dressings use dehydrated vegetables and refined sugars, says Weiner.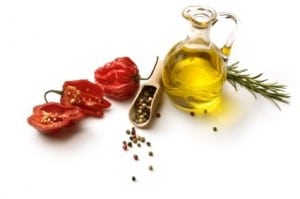 When you make the dressing yourself, you have control over how much salt and sugar (if any) you add. Have fun with it. Mix olive oil with other heart-healthy oils rich in Omega 6, like flax seed oil and be creative with herb combinations like fresh chopped thyme and rosemary. If you like a creamy dressing, use low fat sour cream or even plain yogurt mixed with a little nonfat milk.