I love to run my fingers through a man's hair, however, sometimes that's not necessary. Men with bald heads leave nothing to the imagination. Emotion, expression and vulnerability are his display of power. I've no quarrel with a man who spends his well earned money at the barber each and every week. Whether you love a five o'clock shadow or baby smooth skin, today's Man Candy Monday is celebrating bald headed men and those with groomed beards.
Boris Kojo is just a beautiful man. Tall, muscular and charming, it's not hard to find something about him to admire. His bald head is balanced perfectly by his bright smile.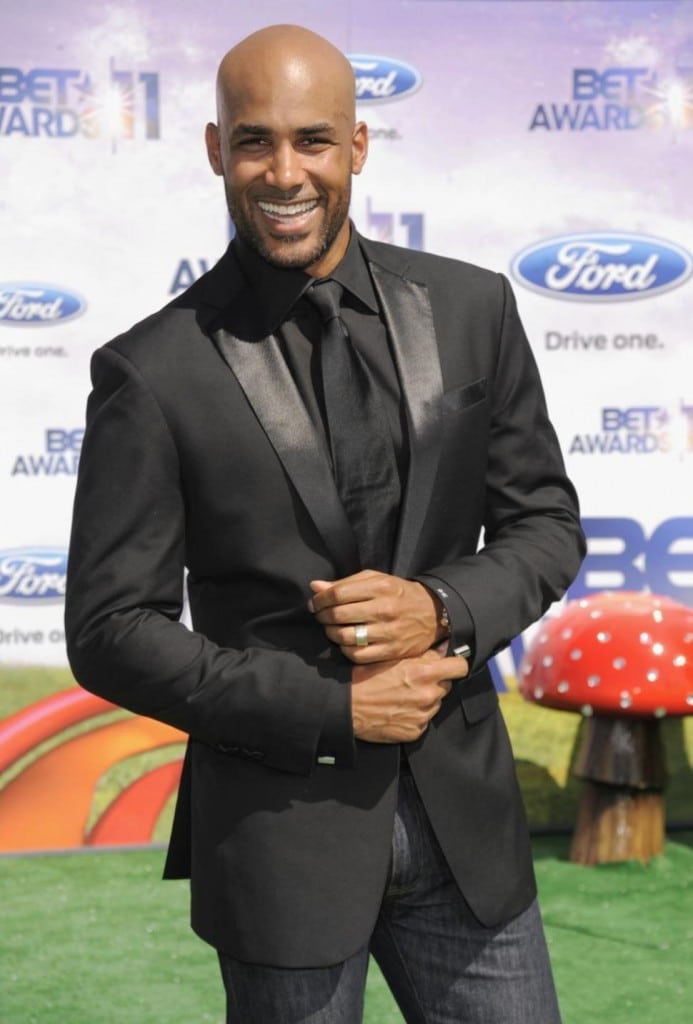 Billy Zane has always had a place on my to-do list, if you get my drift. There's something haunting and mysterious about his eyes.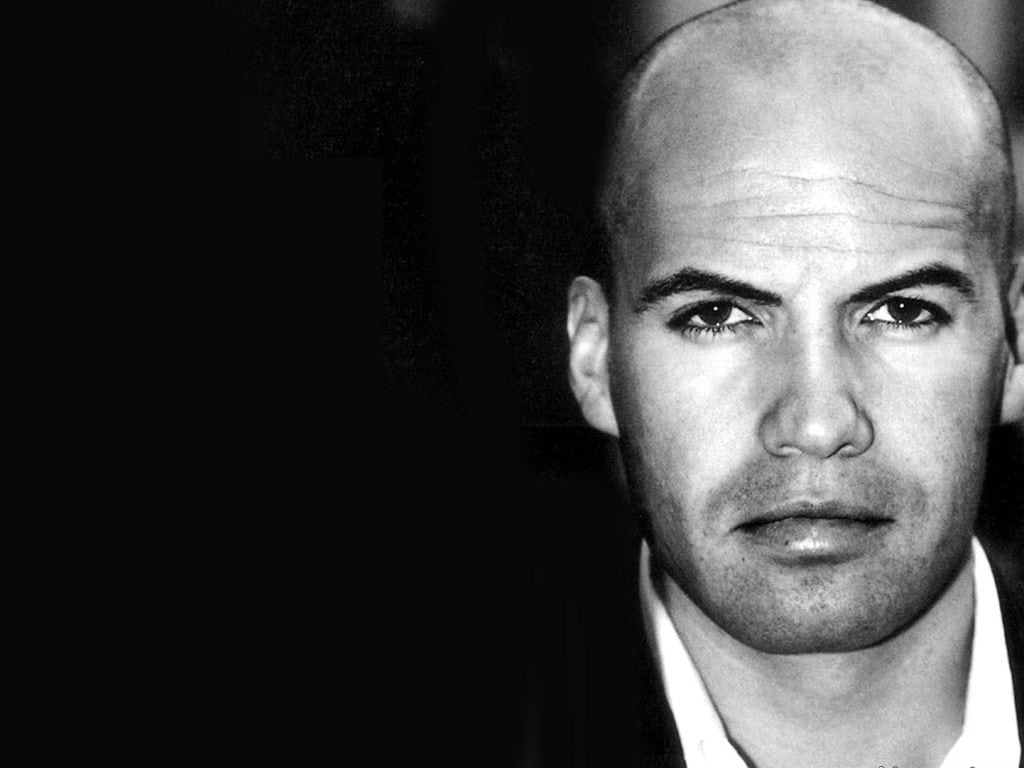 Our friend here has no name, thought I would recognize him anywhere by those mesmerizing green bedroom eyes.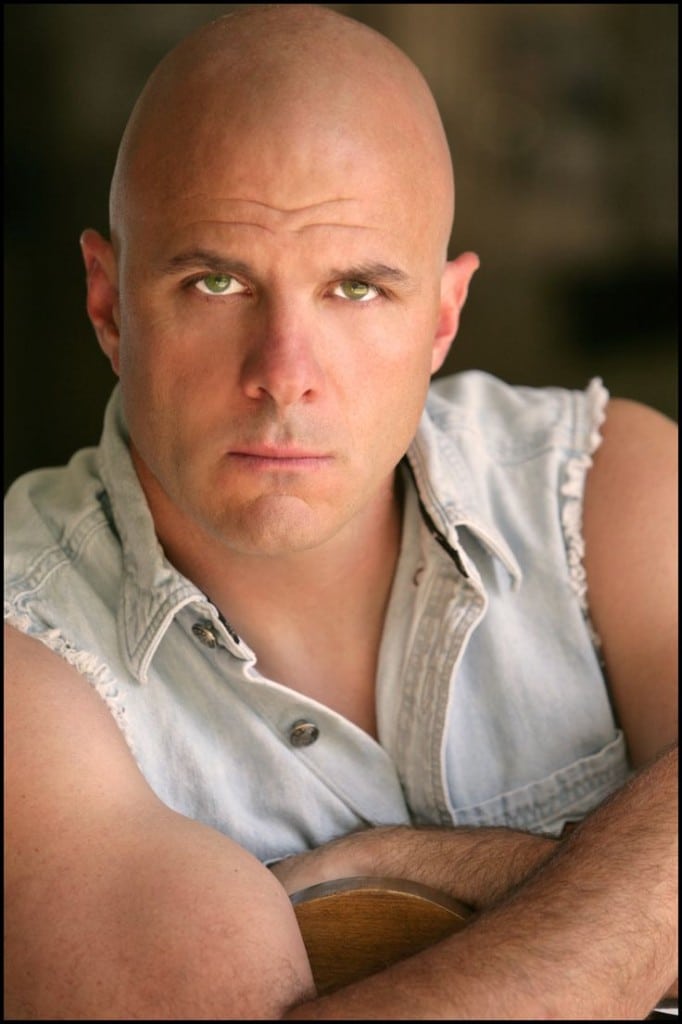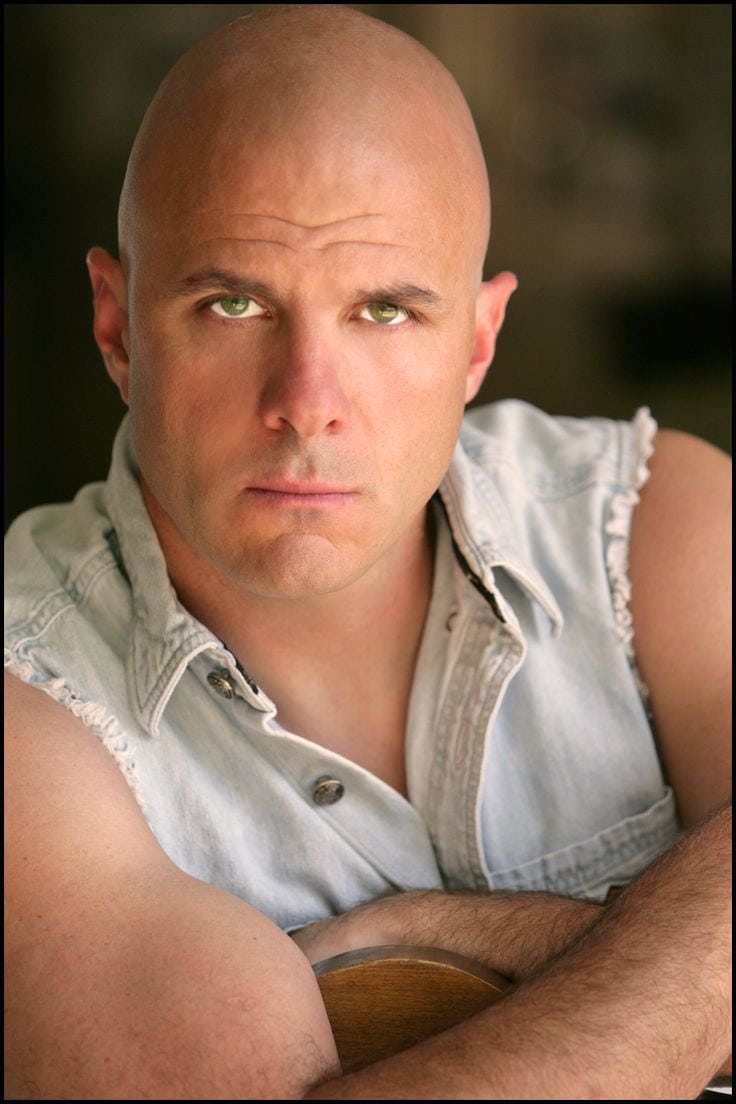 Asian bald men are easy on the eyes. I'm thinking back to Kung-Fu movies filled with long flowing beards and bald tanned heads. Would I be wrong if I said that the Monk look is appealing?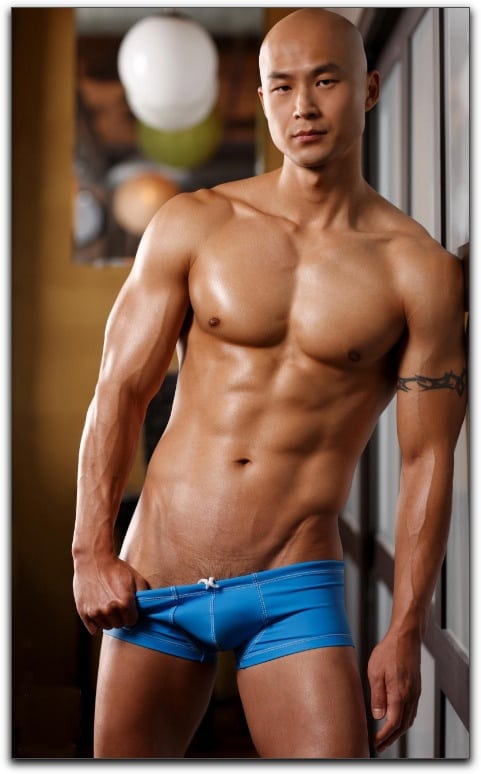 Throwback hottie Yule Brenner was Hollywood's first bald sex symbol. Up to that point, a healthy head full of hair was the standard. Rather than making him look weak and awkward, his bald heads opens up his entire aura. I totally get why he was an icon.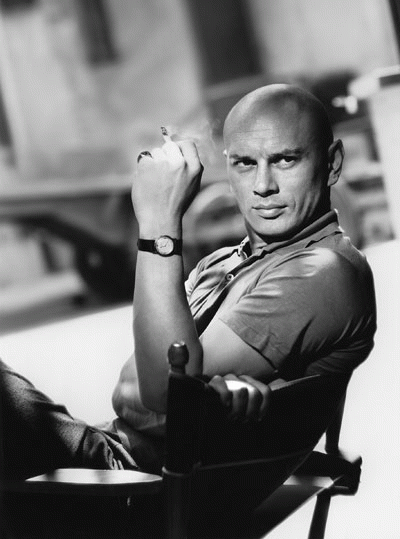 We can easily move between no hair to additional facial hair when we lay our eyes upon scruffy gents with old fashion good looks.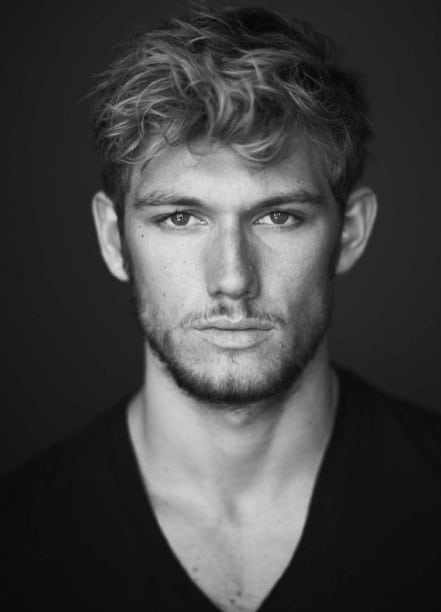 Give me a man with a few days worth of growth and I'm content to rub my hands across his chin. This requires sitting in very close proximity to him. When I tell him it's okay to skip a shaving, I mean, please, please, please DO skip a shaving.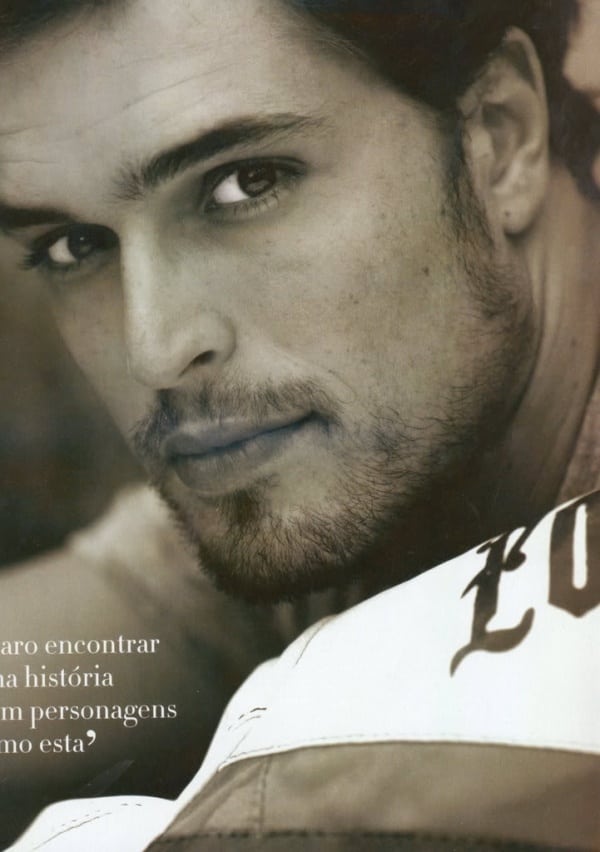 Some are into a little more facial hair. These men sport beards in the Medium section.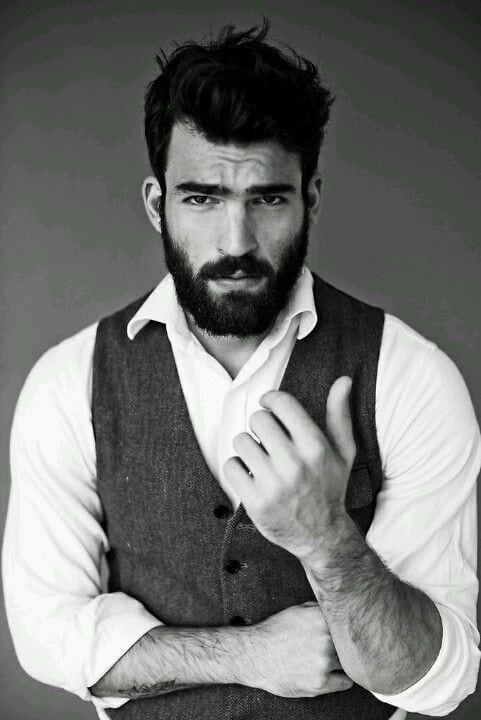 A contemporary comb over. Gotta love it.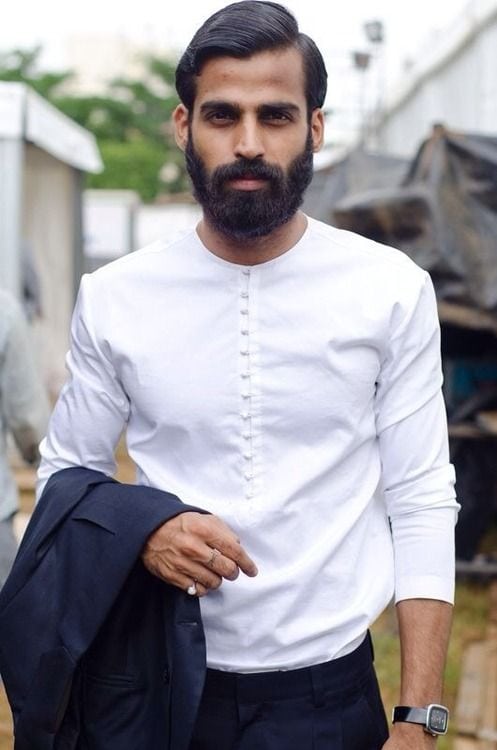 Beards come in Nutmeg, Blondies and Ginger flavor, too.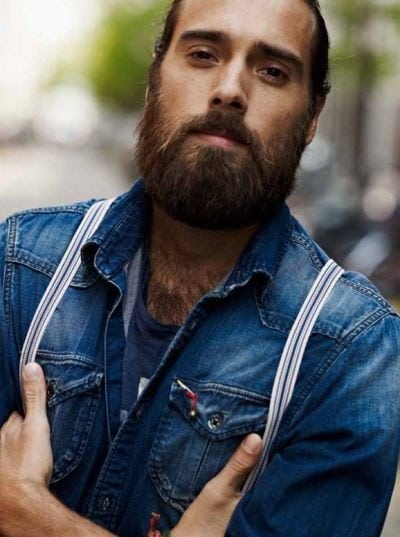 Even your his beard has a little extra something going on. Who out there is in love with the rogue?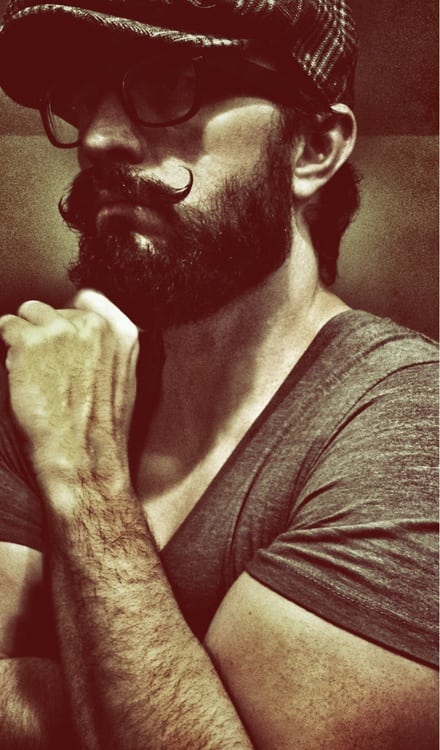 Who fears a little sweat? His long full beard only adds to his rugged attraction.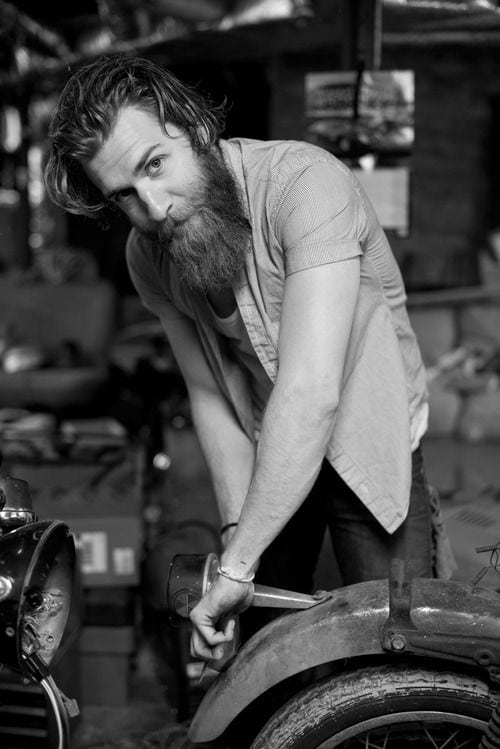 This image is giving me throwback male pin-up circa the 70's but he's from the here and now. Luckily.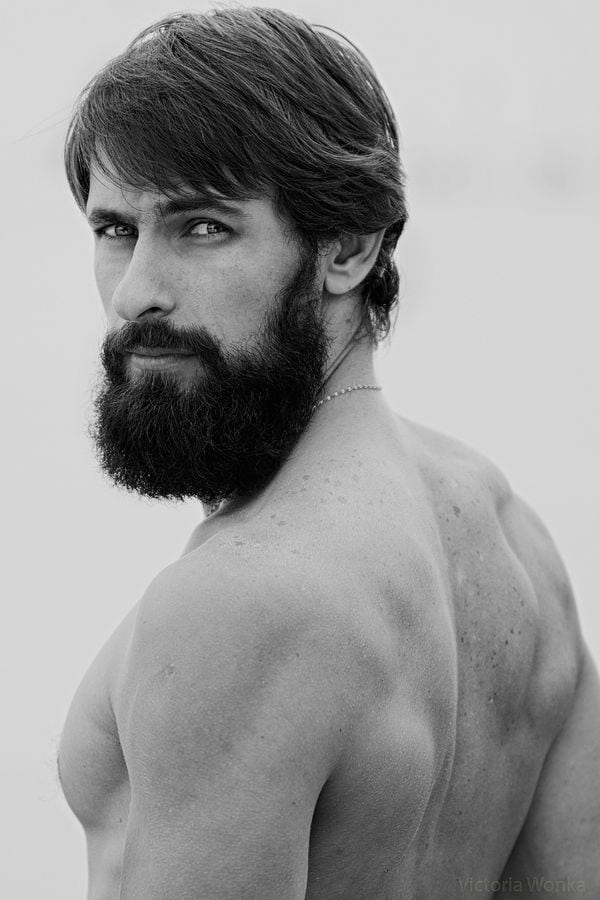 And then there is the rebel at heart. Complete with a long, full, lush beard in full contrast to his gorgeous hair. Gotta love a man that lives on the wild side.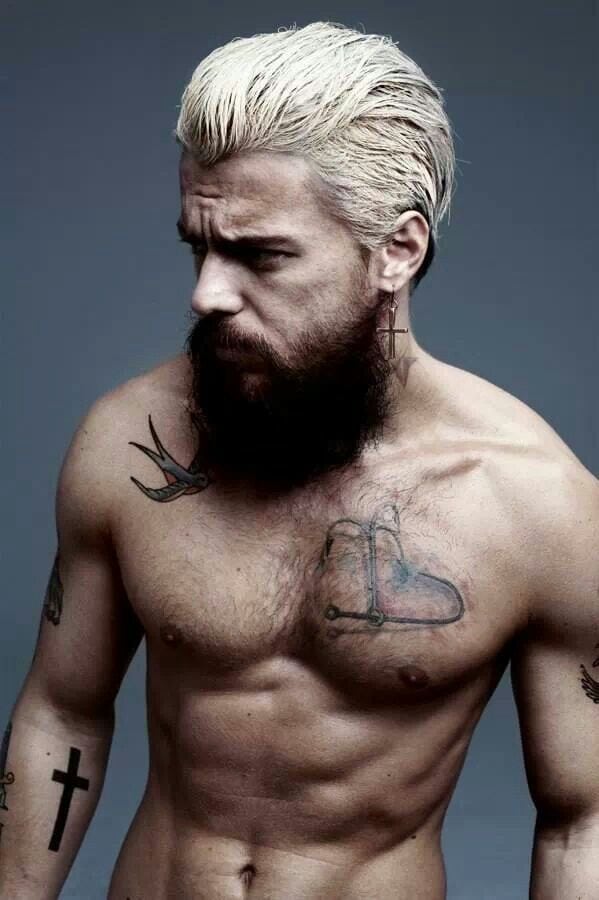 And just to think, you don't have to choose either/or because a bald man can just as easily have a beard. Have the best of both, why don't you? I think you deserve it.