I hope you all are enjoying the warm weather we're having. Me, I'm out and about keeping my eyes open for candy and potential new dates, and mates. You, well, you were hoping that this week's Man Candy Monday would be all about the men who 'kilt us with kindness', the kind that makes you want to lick your lips when done. Enjoy and try not to get fingerprints everywhere, please.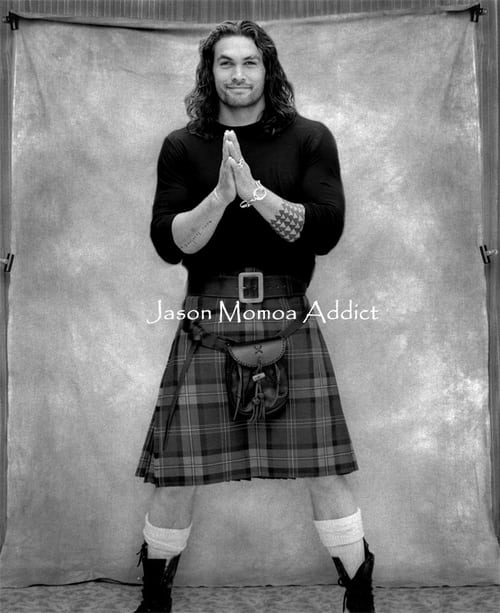 Yes, Jason, always Jason.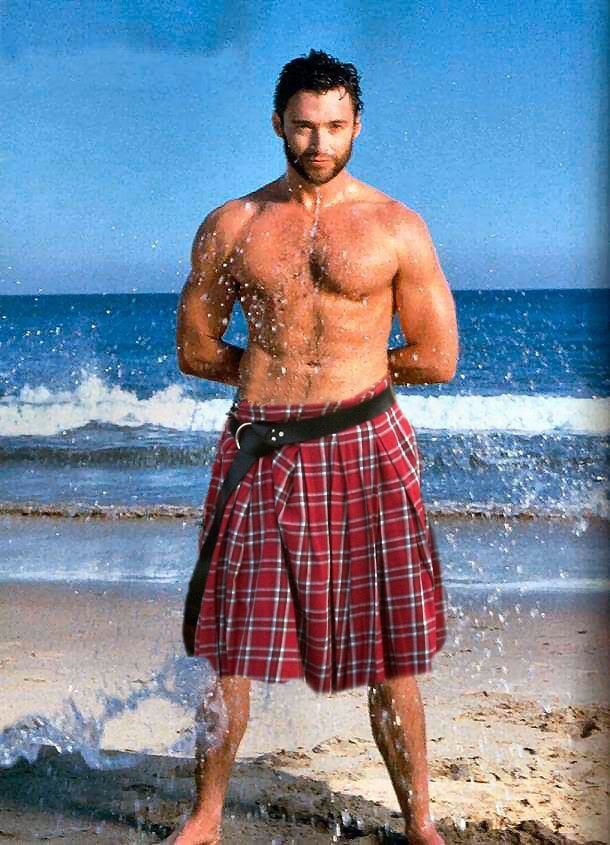 If Hugh Jackman does it, I'm all for it.

A view from the rear for those who like panoramic views.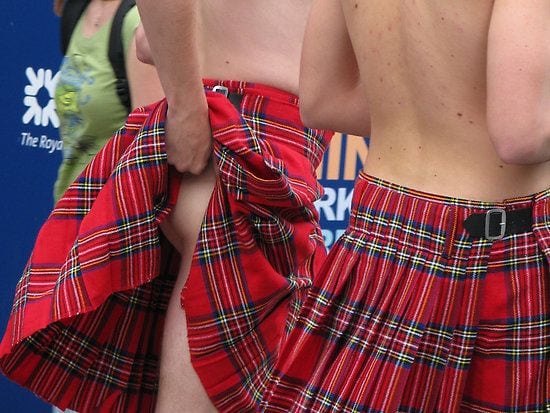 No peeking.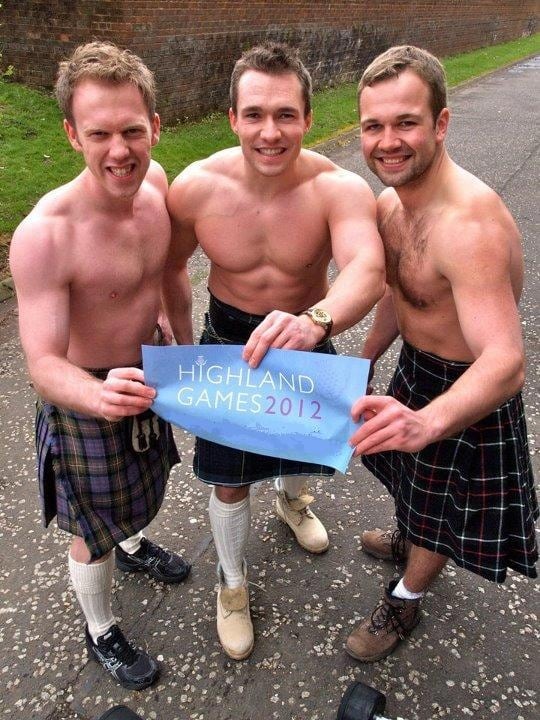 Happy chaps.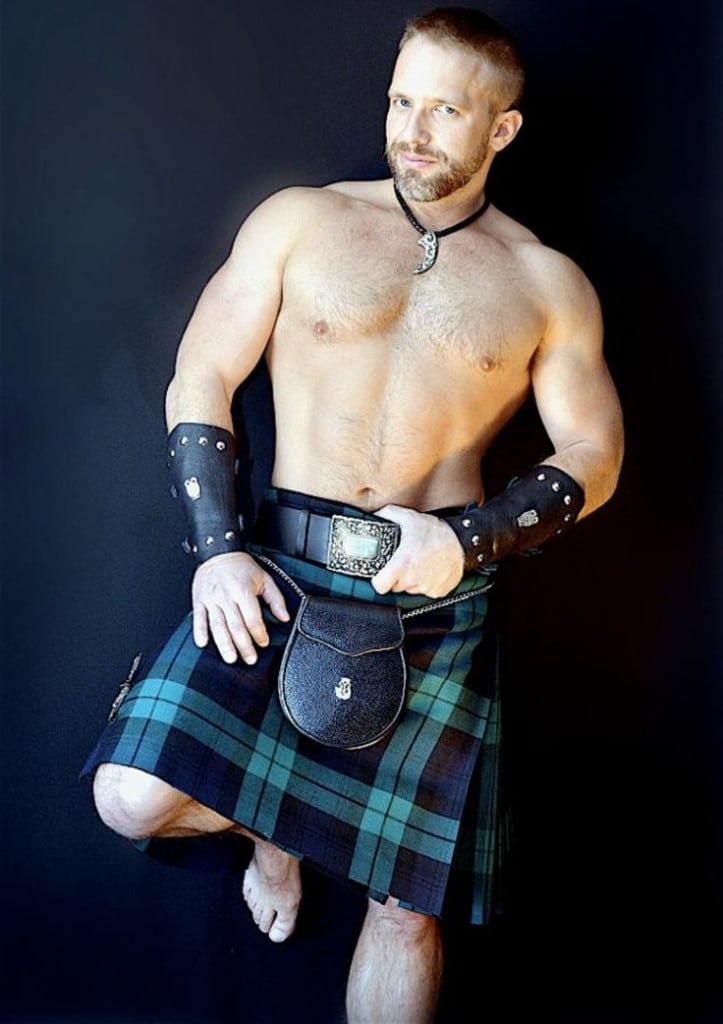 I'm starting to get why these guys are kinda sexy. Lots of exposed skin and leather and bone type of adornment is quite….rugged. That's a good word.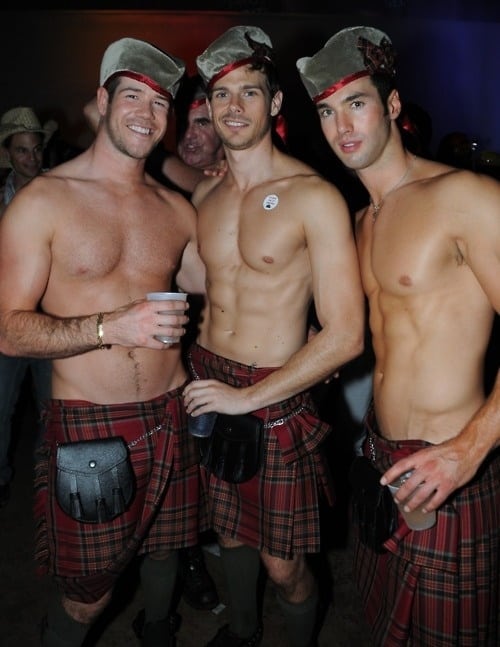 Cute ass kilt wearing bros.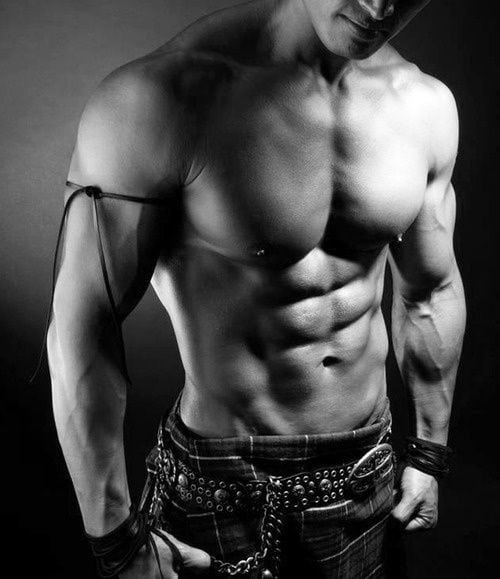 Abs, muscles, veins and easy access.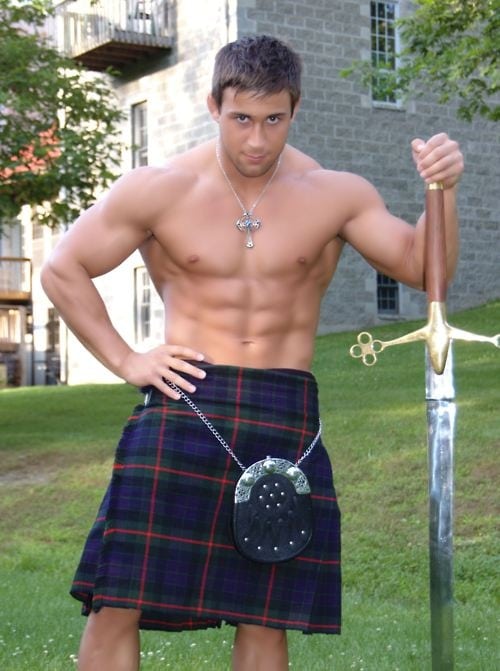 This hottie comes equipped with a man-bag and a sword. Can't go wrong with this one.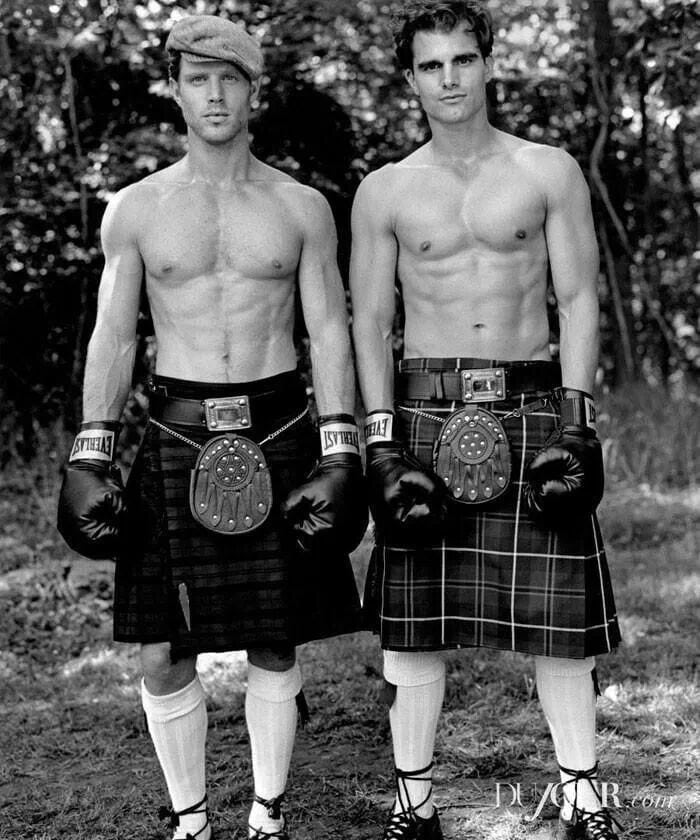 In black and white.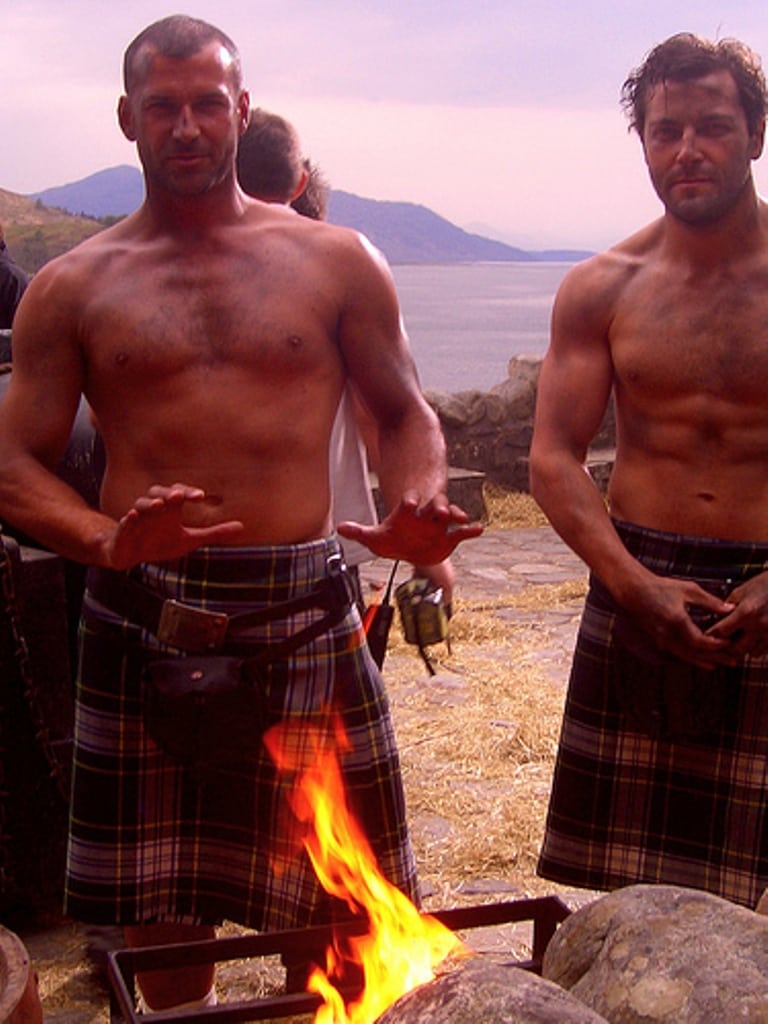 I hope these guys are careful, I would hate to see those flames singe anything valuable and irreplaceable.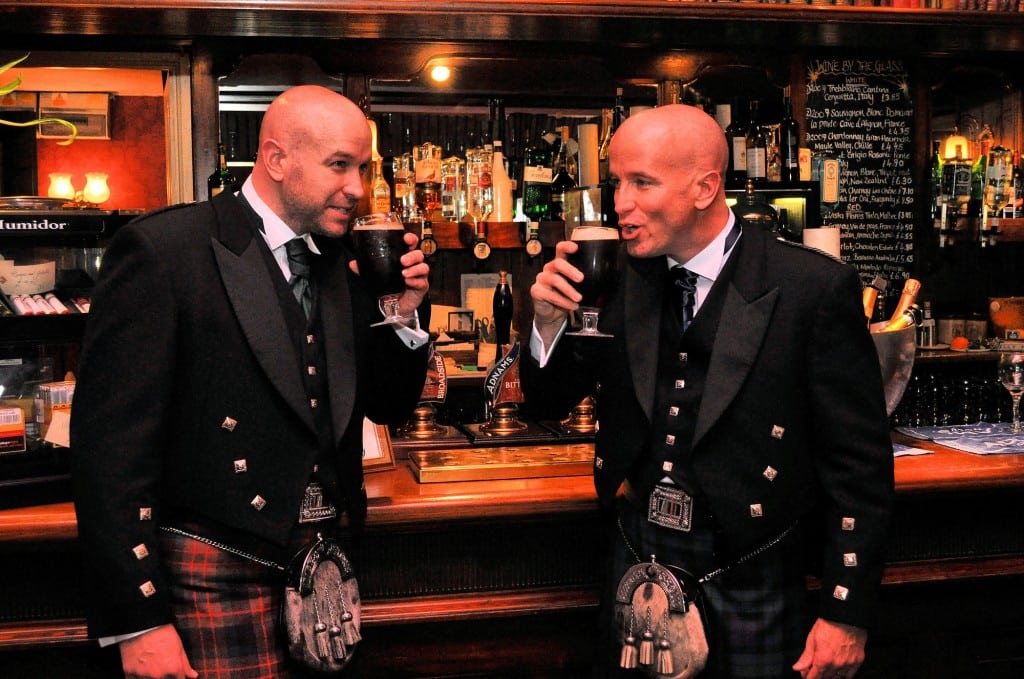 These two fellows looked quite distinguished in their formal wear. There's never not a good time to go without pants.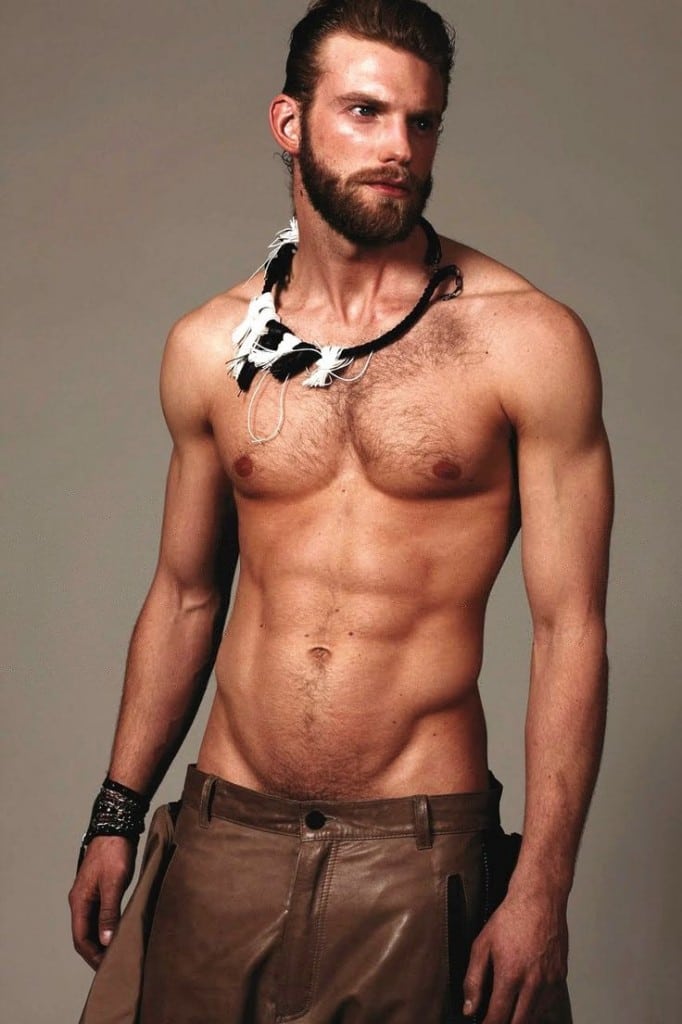 Kilts apparently come in 'low rider' style for those boys who like to sag, I guess. If he walks he may show us more than his pondering look.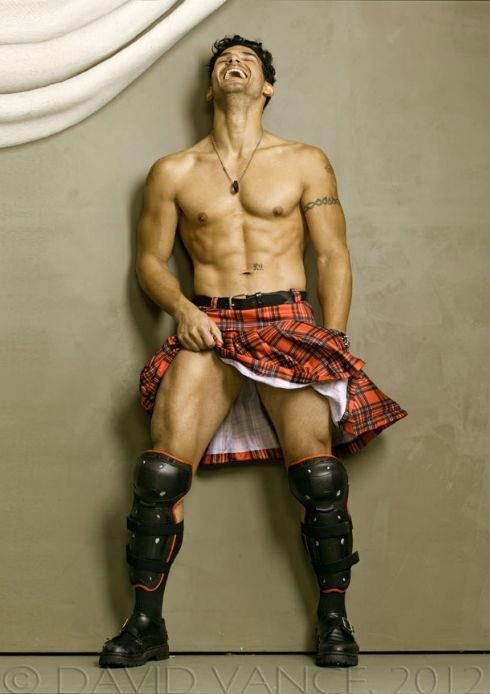 I can't image what would have him throwing his head back in laughter. Maybe he's really enjoying the cool breeze…
And if you find yourself in the mood to hire a little eye candy to do all the dirty deeds around your home I did come across Men in Kilts franchise business online. So not only can you stimulate the economy, you can put a rugged good man to use around your home and not have to worry about a pending divorce…maybe.