We've speculated, but I think the following data might explain why some interracial couples can go through everyday life with relative ease, and while others face almost constant challenges. A map created by Google revealing the most racist searches, using keywords like n-word and such things gives some indication what secret thoughts go through the hearts and minds of your neighbors.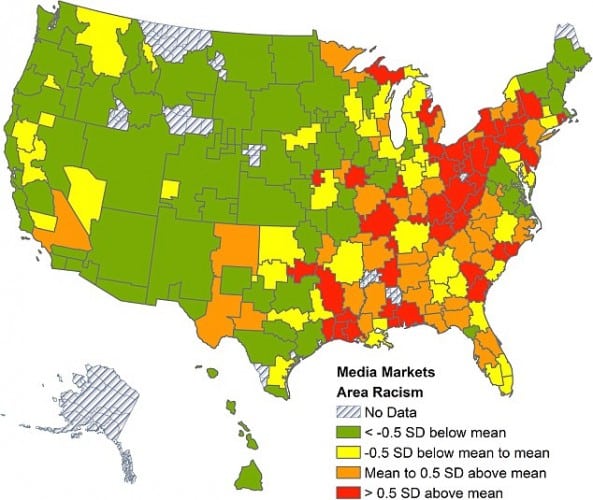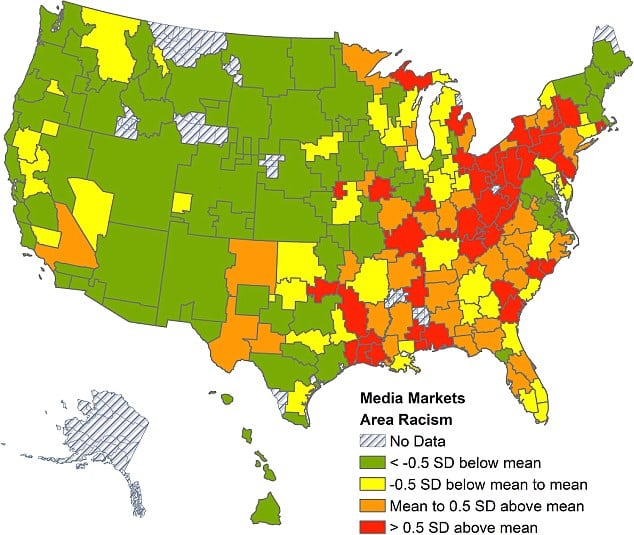 According to the results:
WHAT ARE THE MOST RACIST REGIONS OF THE UNITED STATES?

Racism is rife in the coal region in Northeastern Pennsylvania and the spine of the Appalachian Mountains, according to the map.

Racism is also common in the 'rust belt' which straddles the upper Northeastern US, the Great Lakes, and the Midwest states.

The map revealed that clusters of racism appeared in areas of the Gulf Coast, Michigan's Upper Peninsula, and a large portion of Ohio.

Racism in the New England states, along with New York, were two of the most surprising discoveries for the researchers.

Searches for n****r are less frequent in regions west of Texas.

Read more: https://www.dailymail.co.uk/sciencetech/article-3061567/Is-region-racist-Hate-map-reveals-dramatic-divide-eastern-western-states.html#ixzz3YoSZ30al
Follow us: @MailOnline on Twitter | DailyMail on Facebook
A cross reference of racist tweets mapped by Humbolt University gave similar results.

So pretty much all the states east of Texas are racist? Hmmm…maybe it's time for another Great Migration lead by interracial couples.