There is, indeed a dating site for literally every kind of romantic niche imaginable and for some, unimaginable. But I just discovered an intriguing dating site that caters to connecting Canadians with Americans ready to pick up their marbles in age of Trump. It's called Maple Match, and the catch line is, "Make Dating Great Again." Their pitch?
Maple Match makes it easy for American singles to find the ideal Canadian partner to save them from the unfahtomable horror of the Trump presidency.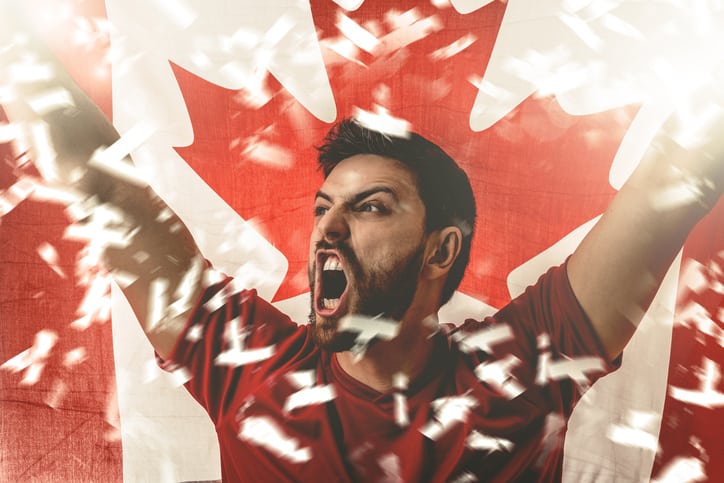 Thousands of Canadians and Americans have signed up, and it is indeed, a real thing. However, if you meet your Canuck and want to get hitched, know that there's a pretty extensive process that takes up to a couple years. One writer reports on her experience:
Once you have your marriage certificate in hand, your Canadian spouse can apply to sponsor your immigration as the first part of a two-step process. No guarantee that they'll be approved either; they have to prove income, so make sure you pick a Canadian with a secure job. If they are approved to sponsor you, then you can apply for your permanent resident card, which currently takes a couple years to process. For your application, you'll have to prove that your marriage is legitimate thanks to Canada's previous Conservative government's paranoia about fake marriages for citizenship. This "proof" includes some of the following: wedding photos, message and email logs, and a bunch of other intrusive pieces that you might not feel comfortable sharing.
On the other hand, I've know several fans through the years who met their future Canadian husbands and are happy as clams. After my Toronto trip for the first leg of Swirl Around the World, I noticed that it is the preferred method men use to meet women. Canadian culture is pretty reserved when it comes to approaching the opposite sex romantically.
Follow Christelyn on Instagram and Twitter, and subscribe to our You Tube channel. And if you want to be a little more about this online dating thing, InterracialDatingCentral is the official dating site for this blog.