Popular social media commentator and chief "Black Girl Nerd," Jamie Broadnax is teaming with The Black Geeks for the first-of-its-kind convention called Universal FanCon. The convention is set to take place in Baltimore, MD on April 27, 2018 at the Baltimore Convention Center and focusing on gaming, anime, TV shows, and Movies. Jamie and The Black Geeks decided to form the Con after a frustration with the lack of diversity noted in other popular conventions that attract the "geekosphere."
Instead of the convention going for days with breaks for sleep in between, Universal FanCon will be a straight 24-hours of panels and events. The organizers took this route to ensure that as many groups as possible are represented. "Universal Fan Con was created to allow a safe space for marginalized groups to come together and celebrate fandom as a collective. In so many cons where you see the number of "diversity" panels, we are a con that celebrates it, so all of our panels will have lots of representation. We're giving everyone an opportunity to share their voice," says Broadnax.
Robert Butler, CEO of The Black Geeks, hopes to incorporate more tools for geeks with disabilities. "It's incredibly important to the Black Geeks and Black Girl Nerds that everyone, and I mean everyone, feel as though they have a place at this Con," said Butler, who is also a disabled Marine vet.
In less than 24 hours of the initial Kickstarter launch, UFC raised $2,500 from 55 backers. "Honestly, we did not expect to gain popularity so fast," said Broadnax. The UFC team hopes to raise $25,000 to assist with some of the costs associated with making UFC the best experience ever for the fans. The UFC Kickstarter offers a variety of levels so that any backer can earn benefits for supporting the convention.
More on Jamie: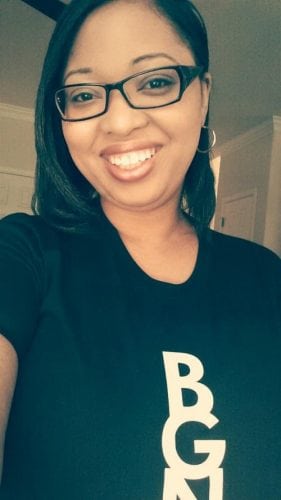 Jamie Broadnax is the managing editor and creator of the online community for Black women called Black Girl Nerds. Jamie has appeared on MSNBC's The Melissa Harris-Perry Show and The Grio's Top 100. Her Twitter personality has been recognized by Shonda Rhimes as one of her favorites to follow. In her spare time, she enjoys live-tweeting, reading, writing, and spending time with her beagle Brandy.
UFC, follow @UniversalFanCon on Twitter.