Written by: Zara Chiron, check out her website here.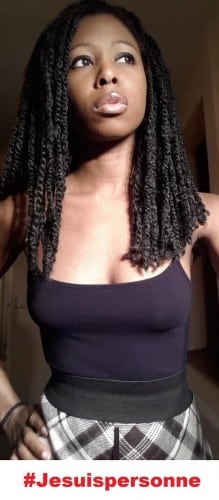 I guess this is what I was getting at when I defined what the term 'Afropolitan' meant to me.

West-African born with my life's years spent across 3 different continents.
I feel connected to everything, without ever truly feeling like I belong anywhere; a multi-cultural person somehow always on the outside.
When the first terrorist attacks occurred in Paris, I was heartbroken. I cried. I cried for the world. I may joke about being a Mars personality, but I don't like violence – of any kind.
I cried for the people who had lost their lives and had been hurt, I cried for Muslims everywhere because I knew that Islamophobia would rise. I cried for myself, as  yet another reason had been given to justify "other-ing" me as a black woman in Europe. Like I didn't already have my own challenges to deal with.
When the second incident occurred in Montrouge. I remember seeing all the scores of CRS French policemen on the road driving into the region. And I felt weak, but I didn't cry this time. I wasn't even given a chance to as one of police officials noticed my entourage.
He came up to us – the other black person and myself, and proclaimed, "Anyone can come to my country I don't f___ care but just don't do whatever the f__ you like when you're here."
I just looked up at him, taking in the irony of his uniform. My Caucasian friend from Spain sitting next to me was peering at him too. Not once did he address her since he hadn't assumed she wasn't French. Her skin colour was the non-threatening one I guess.
I did not let myself take offence to his racist display. He was hurting. But he failed to recognise that I was too. That we ALL are.
During the solidarity March that brought a ton of world-leaders to Paris, I cried again.
Another Islamist terrorist attack had just occurred, yet again, in my country. And just like the many times before that, nobody cared.
20 people die in France and the whole world cries foul.
2000+ die in Nigeria, and nobody bats an eyelid.
I guess African lives don't matter…
I felt so alone. Invisible, yet on display. Stuck between two tragedies with the unique burden of seeing them both from the same lens. Not the African one. Not the European one. The human one.
But what could I do? Lash out at the next white person in sight like the French policeman had done to me? Scream at those who justified the lack of coverage of Boko Haram with neocolonial diatribe? No.
I don't care how much a nation is hurting. I don't care how much we are ALL hurting.
It is never wise to justify hate, and the world needs to stop repeating this mistake.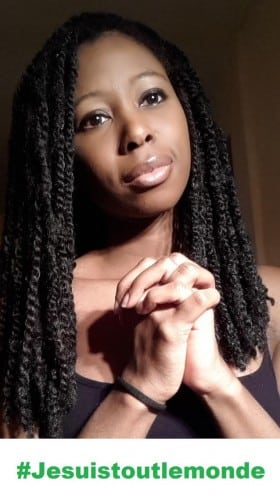 There are so many more positive and intelligent ways to make collective efforts to a more just, equal and positive world as opposed to further dividing each other.

Empathy, compassion, accurate history, universal solidarity, practical, purposeful action and Love are our strongest weapons as human beings.