I love football. I belong to an all female fantasy football league (named Cougar Blood…yeah, wasn't my idea) and I took first place in the league this year. With the Super Bowl right around the corner, football is on the minds of many. And it got me thinking about the number of professional athletes that date interracially. Now, it's usually black males dating outside their race (I'm talking to you, Reggie Bush), but off the top of your head, it's tough to think of any rainbeaus dating or married to black women. (Oddly enough, when I Googled "white athletes with black women, 7 of the top 10 links were actually about black athletes dating white women…go fig.)
But the larger question remains: Would you want to be married to a professional athlete? There are probably worst gigs in the world. You could spend 72 days stuck being married to a Kardashian. Granted there are probably lots of horror stories about being married to a professional athlete (I'm talking to you, Vanessa Bryant) but relationship drama and shenanigans are not limited to the professional ranks, am I right?
And if you can't stand football, but will likely be at some sort of Super Bowl shindig, think about some of the great eye candy for you. There are some really good looking players in the NFL, some of whom will be on the field on Sunday.
I've taken the time to highlight a few football hotties for your perusal. It's tough work but someone has to do it. And if you should land a pro athlete hottie, please…for God's sake…don't get on a VH1 reality show and act a fool. I'm serious. We will call you out for that mess.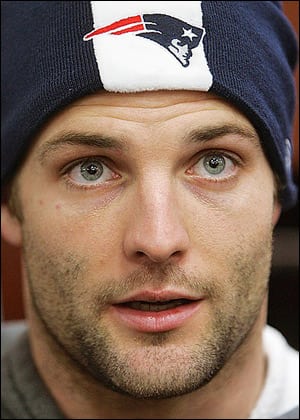 Wes Welker, New England Patriots: At 5'9" and 175 pounds, this four time Pro Bowler is considered small by NFL standards. But hell, to get a look in to those blue eyes, just make him stand on a milk crate or something. He's also got a pretty wicked sense of humor. Just ask Rex Ryan.
Mark Sanchez, New York Jets: This So Cal cutie has often been dubbed the second coming of Joe Namath for his skills on and off the field. But "Sanchito" has a lot more to prove on the field so that he becomes known for more than his pretty boy looks. Proud to be Mexican-American, Sanchez wore a custom mouth guard that featured the colors of the Mexican flag in honor of his heritage on occasion when playing at USC.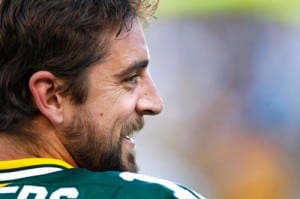 Aaron Rodgers, Green Bay Packers: First, I will say I love me some Aaron Rodgers because he attended my alma mater, Cal. Go Bears!! But beyond that, this Super Bowl MVP is pretty hot. This is a good thing considering he plays in cold ass Green Bay. There are few ladies that would love to take a Lambeau Leap in to this QB's arms.
Will Demps, unsigned free agent: Damn, damn, damn. Honestly, I'm not even sure if he is still with an NFL team. Does it matter? Will is half African American and half Korean. That equals 100% hot.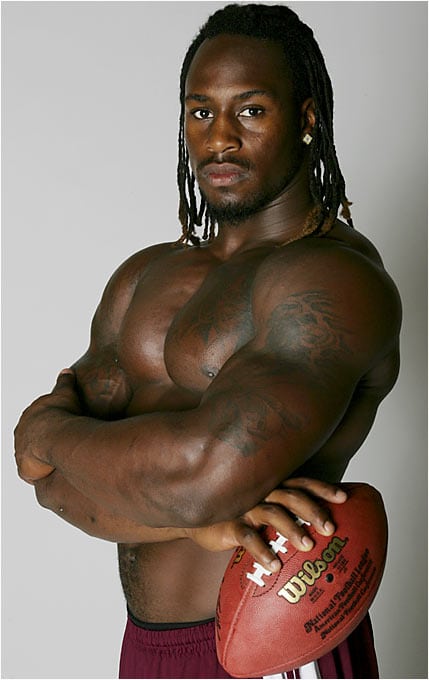 Vernon Davis, San Francisco 49'ers: This was a tough pick for me. I'm an Oakland Raider fan, which means anything 49'ers is persona non grata. But I can't hate on a brotha…Vernon Davis is easy on the eyes. This Pro Bowl Tight End (yes, that is the position he plays…geez…I do have some class) is a multitalented athlete, lettering in football, basketball, baseball and track and field in while in high school.
Now, I know what you are thinking:
"Come on, Niki. Men are more than eye candy. We don't want to be objectified, so why would be objectify them? We are enlightened!"
And to that, I say…wait, what did you say again? I'm still distracted by Wes Welker.
I know there are lots of players that I missed. So, tell me…who would you add to this NFL hotties list?
Enjoy the big game on Sunday!