Hey Christelyn

I have a question for you. It's something that I have been concerned with for a while and since you have daughters I thought I would bring this question to you. I am a BW and I have a daughter from a relationship with a BM. I honestly do not want my daughter dating BM. I don't see them getting any better years to come and I don't want my daughter to experience the abuse (physically, emotionally, psychologically) that they bring to the table. I don't want to talk down about BM to my daughter but I am not going to sugar coat it either.One occasion she and I were driving and a BM pulled along side of me and was looking my way. I just ignored him and was saying to myself "keep rolling because I am not even checking for you." My daughter looked at me with a shocked face like "MOM" I told her I was sorry but told her I was not looking for someone who plays loud music, cornrows,saggy jeans and a white tee.How do I talk to her and let her know about them with out bashing?  How would you feel if one of your daughters wanted to date a BM? I know some are good but a lot of them have deep rooted issues with black women. It's very hard to find one good one in a barrel of bad ones. Thanks for your time and for advice is appreciated.
As a mother of three daughters myself, trust me, I understand your concern. You are smart not to speak ill of black men or demand she not date them, because teenagers take a lot of pleasure in driving their parents nuts dating people their parents forbid them to. The best way to answer your question is to tell you what I'm doing, with hopes that my daughters will follow suit. All the girls see me being treated well by my spouse. We work together, we clearly love one another, and they see their mom living a pretty darned good life. Their father loves them and is an excellent provider and protector, and is loving and affectionate. Even my oldest daughter, who is not his biologically, often calls him first to get advice, and that really makes me smile.
I'm teaching through example. They're learning what a good man is by living with one full time and seeing what a healthy, functional, loving relationship looks like in real time. Now that's not to say that my daughters will always choose the right guys. I'm almost certain they'll encounter men who might wish to abuse and exploit them or drain them of their spirit. But in the back of their minds, they'll know the situation won't be right, won't feel natural. They'll know because they saw their mother treated well, and will know instinctively when a man comes along all shiny and glittery on the outside and full of crap on the inside.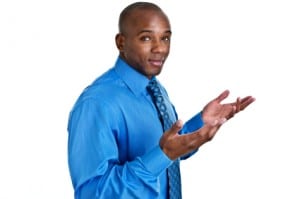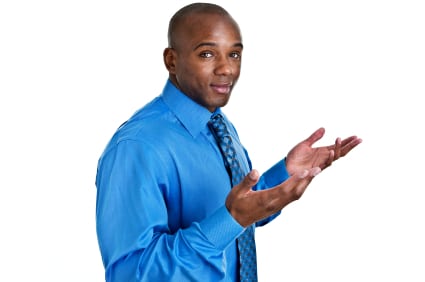 While I will never discourage my daughters from dating black men, I WILL encourage them to date ALL types of men. Black men will not be graded on a curve or given extra cool points or favored positions simply because they share a similar shade of melanin with us. Just because he has a job and hasn't been to jail and no illegitimate kids doesn't earn him superiority over another man who views those qualities as a basic minimum and sets his sights much higher. They'll not get a cookie for doing what they are supposed to do.
My daughters will know there are absolutely no limits of their options based on race. They will know the world is their oyster and know they can bring home a boy whose purple with pink polka dots, and as long as he treats her well, he will have a place at our dinner table. Basically, I'm going to teach my girls they can do what black boys and men have been doing without expressed permission for decades–date whomever they damn well please.
So in closing, writer, make sure that your daughter sees you in a happy and healthy relationship with a man who loves your dirty drawers. Allow her to witness you being courted, wooed, and loved. Travel with your daughter internationally if possible. Show her the world is hers. Tell her there are no limits in her quest to find a man who will love and commit to her.
Focus on the possibilities.