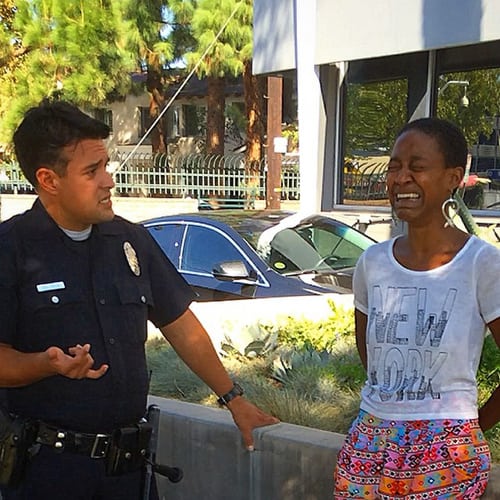 Let me just start by saying I'll make no attempt to avoid projecting my own values and sensibilities into this piece.  I've been thinking a great deal lately about a particular debate happening in certain circles. A debate centered around the notion of what it means to be an 'ally'.  But more pointedly, that so many who might self identify as an 'ally', couldn't be further from it.
I don't have to look far to understand what it means to be self important, entitled, and acting from a place of privilege all while thinking you're contributing something important. That I saw these regrettable and ultimately hurtful qualities in myself helped me better understand what I was fighting against.  And made me realize that it was tethered to everything in my life that I loved. So ignoring it, or just 'doing better', or becoming more self aware was not enough.  It wasn't close to being enough.
Because of that, I cannot compartmentalize my inter-racial relationship from its obvious ( to me ) progression. Wherein my natural desire to protect the one I love is all the more intensified because I'm aware of the potential harm that exists out there for her.  Wanting to protect the black women in my life should not be confused with my somehow thinking there aren't dangers that exist for my own mother, or for any number of white women whom I count as family and friends.  But today is about Daniele Watts.
Daniele Watts, who was handcuffed and detained by police, because she refused to show her ID after it was clear she was being asked for it as a result of a complaint made regarding a public display of affection.  A display between herself and her boyfriend, who is white.  Ms. Watts' own conclusion about the reasoning behind her being handcuffed was as plain as the encounter was grotesque. "He was the 'Trick' and I was the Ho".   Her boyfriend was asked if he 'really knew her'. So clearly she was right in her assessment.  That was indeed how law enforcement were reading the scene.  Nice.
Some will argue that this example of ugliness is far from unique and shouldn't merit special attention simply because she is an actress and her boyfriend is white.  But it's precisely that dynamic- their relationship,  and the subsequent (much needed ) response by white men collectively, that is important.
Our girlfriends, our wives, our sisters and co-workers, standing beside us, embracing us, kissing us,  should not be reduced to something so ugly because of a lazy yet all to prevalent bias.  They need to hear our voices.  They need to know that of all the things we cannot control, we can control how fiercely we stand with them. If we cannot find our voice to collectively stand up for, and defend the women we love,  then when will we?