For the past three months, I have been buried in a project that just may be the most important thing I've ever done since starting this platform. It's pretty lofty to say that what you're doing will change lives, and I don't take this idea lightly.
In the near-decade since I started this work, I've noticed some interesting developments. When Swirling: How to Date, Mate & Relate, Mixing Race Culture and Creed, the novelty of the assertion that black women should ACTIVELY expand their dating options to include ALL men seemed shocking to some. It was met with a lot of resistance from both black men and black women. The men? No surprise. The women? I was taken aback by the zeal in which some fought against what I proposed.
Six years after the book published, the resistance has notably softened. Intermarriage rates of black women and non-black men have increased 33%, and are reported to be the longest lasting of all interracial marriage combinations. You see interracial couples featuring black women on television constantly and in real life. There indeed, is a shift.
Now more and more black women are open to interracial relationships with non-black men, but…there's a problem. Many black women feel nervous about entering larger ecosystems that practice different practices and protocols than what they are used to. This causes a sense of insecurity and dread. Sometimes the fear is so pronounced that it becomes paralyzing.
Part of the problem is that many black women operate with little support systems that encourage and teach them behaviors and practices that bring them long-term success. Truthfully, most black women don't know, and those who do, aren't telling.
That's why I created the Pink Pill course. The best way I can describe it is this…
Everything your mother didn't have time to tell you because she was too busy struggling. Everything your community wishes you would never find out. Everything women of other races know but delight in the security that YOU don't. Everything you should have been told but higher classes of people were too polite to tell you.
I've painstakingly produced a 16-unit course that will help black women navigate in a world that may be completely foreign to them, and help them avoid mistakes that will leave them discouraged and frustrated.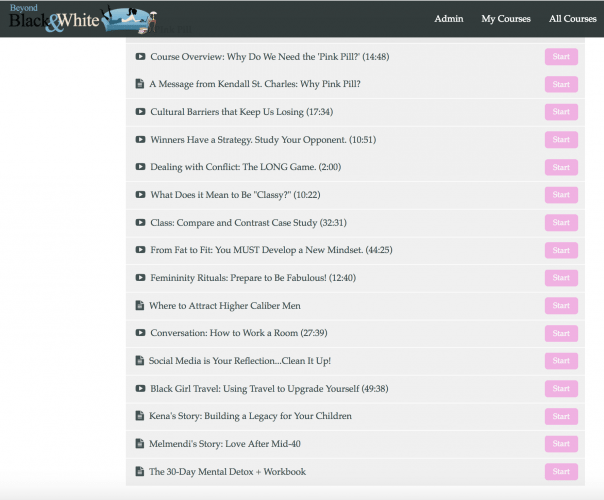 But that's not all. Accountability and community are important to growth, so the course includes a workbook and private Facebook community where we share EVEN MORE tips, secrets and strategies for winning.
Here's what people who've purchased Pink Pill are saying already, and it hasn't even been released 24 hours…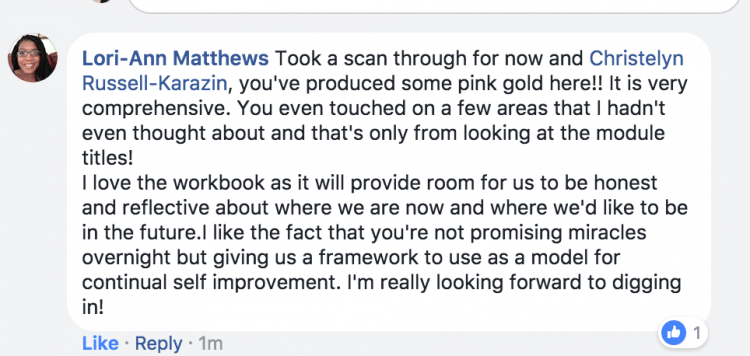 With Pink Pill, I tried to think of everything. It's a lot to process and consume, but I promise you, if you do the work you WILL be successful.
Ladies, it's time to move to the next level. Are you ready to take the Pink Pill?
If so, come join us and click here.