Yesterday while I was filming a promo at a winery for my best-selling Pink Pill series, I decided to reward myself for my hard work with a drink at the upscale bar at the hotel. Towing my camera bag and tripod in hand, I headed for the watering hole. I was dressed up for the promo and got the attention of four men laughing and joking. They all turned to me and insisted I sit next to them and allow them to buy my drink.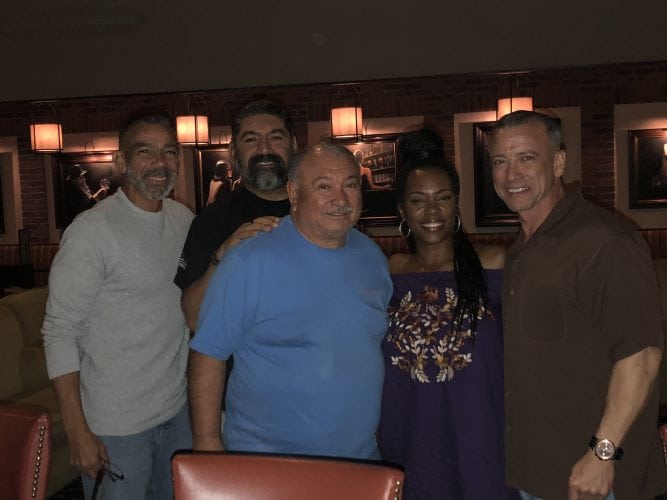 That's when something really surprising happened. I discovered that all these men were bothers, and they were there with their father. They were speaking a mix of Spanish and English, and because I understand a bit I responded. I find that non-European Spanish speaking people are amazingly gracious and forgiving of you butchering their language. As long as you try, you're OK in their book.
I found out that the men were Mexican, and the father is an immigrant, born in Yucatan. All the men served in the military and despite their relatively youthful look, retired. They asked me what the gear was for and what I do. When I told them, they were audibly thrilled. One of them moved his chair closer to me and started flirting heavily. All of them were disappointed to find out I was married, but we became fast friends. We jumped from one conversation topic to another. That's when I discovered that all these men, Mexican descendants of an immigrant, were Trump-supporting Republicans.
I looked at the dad for a long time. I think my mouth was hanging open. With all the news about building a wall, deporting illegals, and racist alt right craziness, I was looking at four men who cheered all of it.
Before I could ask, the elder exclaimed, "I support Trump! Do you want to know why? Because I AM an immigrant and I came here the right way, and everyone else should too!"
Then one son chimed in. "We also support him because he supports the military and we are all retired military. We also run our own businesses and the economy is booming." One is a risk consultant and lives on 20 acres and runs a small farm, the other is a defense attorney, and the last is a probation office with his own jewelry business.
Yes…about that. Despite the recent dips, I can not deny that the economy and Hispanic and African American unemployment rates have come down precipitously. The business community is responding to the administration's tax cuts and relaxing of some government rules. As much as I find our president utterly pathological and distasteful, I have to at least admit that.
You know what's funny? They don't particularly like Trump's personality either, but the policies he promotes are more in line with their values than that of the liberal Democrats.
I realized in the moment these Mexican men told me they were Republicans, a fleeting judgment that they were betraying their people flashed in my mind. Then I mentally kicked my own behind. This is the same kind of thinking others have about black people, and why Democrats continue to take the Hispanic and Black vote for granted. They don't really see us. Not really. We are merely blobs of voting blocs to keep them elected.
While I know for sure I will never like the current president, I am reminded of why I am a registered Independent. And…'your girl who swirls' was reminded never to judge a book by it's cover.
Follow Christelyn on Instagram and Twitter, and subscribe to our YouTube channel. And if you want to be a little more about this online dating thing, InterracialDatingCentral is the official dating site for this blog.