Recently I got a question from a young lady who was very distraught about how to proceed in a "friends with benefits" situation she as having.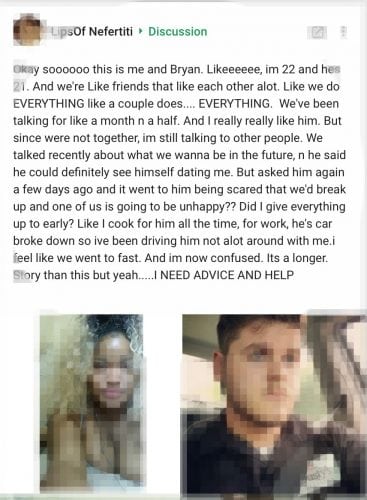 Normally I do a recorded response to this only, but I decided to open up the forum for a live Google hangout, and I'm glad I did. You won't want to miss the sisterhood and bonding that happened during the video. Make sure you have time to settle in and listen to the whole thing.
https://youtu.be/3a0cOxyHdD0
It's not often that I get an IMMEDIATE response from a letter writer, but it just so happens that fate would have it that she was online and joined the live chat. We kept the chat a SAFE place and allowed for her to get some gentle correction. She shared this note with me afterward:
Dear Christelyn,

I was very shocked. Shocked about how you talked about the pictures, shocked about how you called what i was doing "wife tryouts", shocked about how the comments were saying I wasnt smart and foolish. I was watching.

And I want to say "thank You"! I will say my mother was an amazing teacher and a great mother. She made me very intelligent. Very aware. Very coherent. But honestly, as you will find out with your kids, as we move out, as we grow older, as we live longer apart from our parents, we become foolish.
       And from what you were saying, I've been very foolish. And i admit that, and Honestly, you woke me again. I was much wiser and smarter at 18 dealing with guys on me all the time. But as i continued with life, i somehow became turned around and I understand now. completely! I wanted to say thank you for awakening me. I officially cut off bryan after i heard everything. Not because of what you said or what the comments said, but from what i understand from everything.
      Your an amazing Youtuber and your doing great! I will respect my body more now like my mother once taught me. I will not give my body away so easily anymore like my mother once taught me that you re-reminded me! Thank You. I needed that. I cried watching it. But it was an eye opener as too how people receive me.
      And i'm down for the Toronto trip. Its in my backyard of michigan!

Love you and thank you
This is what makes everything worth it for me.