You've probably never heard of the rapper Juicy J, and for that you should be grateful, because his music is by far some of the most nonsensical and ignorant mess I've heard on mainstream radio over the last few years. To say the content of his music is crass, destructive and promotes the worst in the type of stereotypical behavior that civilized people have come to hate is to put it lightly.
However, that didn't stop him from providing the opportunity for a young person to attend college via a scholarship which he announced last year on the toilet bowl of society's favorite go to site World Star Hip Hop.
Last year, the Three 6 Mafia co-founder caused quite a stir when he announced that he was partnering with Worldstarhiphop.com to launch the "Juicy J Scholarship Foundation" competition. He tweeted at the time that he would award a $50,000 college scholarship "to the best chick that can twerk."
We've touched on the topic of Twerking here, after having the unfortunate experience of having everyone from Miley Cyrus and thousands upon thousands of Youtube Twerk videos created across the seven seas.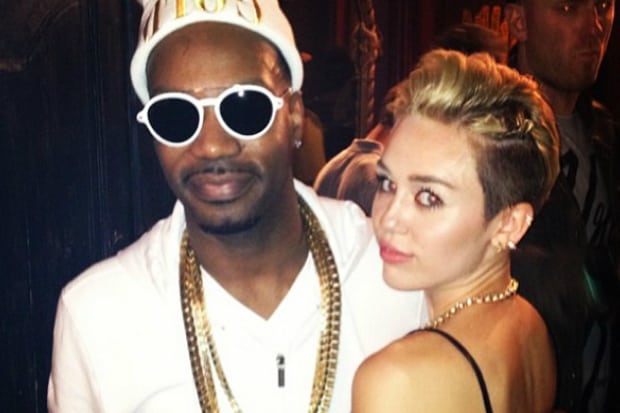 In a video posted online Monday, Juicy J announced the winner of the scholarship: a 19-year-old single mom named Zaire Holmes.

An aspiring doctor, Holmes — who described herself as a "motivated" and "hardworking mom and student" in her submission video — is currently majoring in biological sciences at the State College of Florida.

Unlike other applicants to the scholarship, Holmes did not twerk — not even a little bit — to get noticed by Juicy J.
Now what may be confusing to you is how this young woman went about winning a competition in which she did not do what was asked of the applicants in order to qualify. See, Zaire knew something that the other college hopefuls didn't, the instructions to apply for the scholarship did not include any mention of their having to Twerk. Apparently, reading is still VERY fundamental.
Nowhere in the scholarship application guidelines is "twerking" mentioned, and Holmes says she recognized that loophole from the get-go.

"A lot of people thought you had to twerk, but you actually had to read the rules," she said in the announcement video Monday.
The internet has exploded with criticism aimed at the founding member of the Academy Award winning group Three 6 Mafia ("It's Hard Out Here for a Pimp"), claiming that the instructions were too confusing. Though is initial announcement via Twitter stated the scholarship would go to the 'best girl that can Twerk' apparently there was more to it than that.
Though some netizens have taken to social media sites this week to criticize the contest's results (with a few calling the scholarship guidelines "misleading"), Juicy J had actually made it clear last year that applicants did not need to twerk to win.

"You don't have to be able to twerk to win this $50,000 dollar scholarship," he told XXL Magazine in August. "It's not all about dancing and twerking. It's about your personality. So I want people to know that if you want to twerk that's on you but you don't have to do that to win that scholarship. You can just send me a video of showing me how smart you are or what your goals in life are for me to give you this money. It's for people who use their brains, too."

He added at the time that he wanted to use this scholarship to give "back to the community."
Zaire's video submission can be seen here, where she also informs the haters that they overlooked the part about what was required to win the scholarship.
Congrats to Zaire, and thank you to Juicy J, for providing a way out of noway for a young Black women to have the opportunity to NOT be a part of the lifestyle he promotes.
And for those who are confused at the irony, I'll take this time to point out to the world two things of which I already knew to be true: 1) rappers make money exhibiting a lifestyle and stereotype that the public willingly buys into, and 2) they use the money they make to provide a way to avoid the lifestyle and damage for their friends, families and loved one (and sometimes, perfect strangers).
I think the anger comes from the fact that kids looking to go to college didn't bother to read (or couldn't comprehend the instructions). And also from the fact in general that Juicy J promotes and makes money from a lifestyle that he is publicly dismissing in favor of Black women showing assertion, intellect and aspirations.
Let this be a lesson to the urban crowd, there are infinite possibilities available to you in life when you use your brain instead of your body. And learn to see through the smoke and mirrors and see that urban entertainers are just that, entertainers, its your bad if you fall for the convincing act because I can assure you, the children and families of these men do NOT do what they promote in their music.
As a matter of fact, I heard NYC's Power 105 FM's morning host DJ Envy respond to his co-host about the type of music his children listen to, "My kids don't know what that is…. they aren't allowed to listen to rap music!" when asked if his children were familiar with a certain popular urban artist. The tone is his voice escalated in that "Hell, no!" type of way that happens when someone asks you something outlandishly absurd.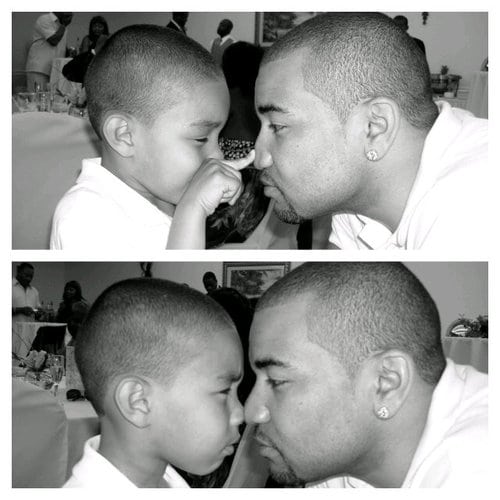 Since he's a college educated married man and and also the product of an upper middle class childhood, I'm sure you aren't surprised to learn that he's doing for his children what was done for him, namly, providing a good foundation and protecting them from the distractions of abusive, damaging depictions of people of color.
Too bad he does this while promoting music that will have his listeners on the fast track to nowhere special.  
I mean, of course, you can get angry about the hypocrisy, but you can also just refuse to listen and tune out and get on with the matters of life that don't include getting high beyond belief with a deadly opium drink, partying in the club till the wee hours of the morning, violence, random sex partners and drinking or you could just gyrate and hope for the best.
Good luck, Zaire, and good luck to the Twerkers of the world, you're gonna need it.