Yesterday I took some photos of my 12-year-old son creating yet another massive fort. When he saw that we were getting shipments in large boxes, he secured and negotiated for them. He recruited his neighborhood buddies for the project, here's what they built.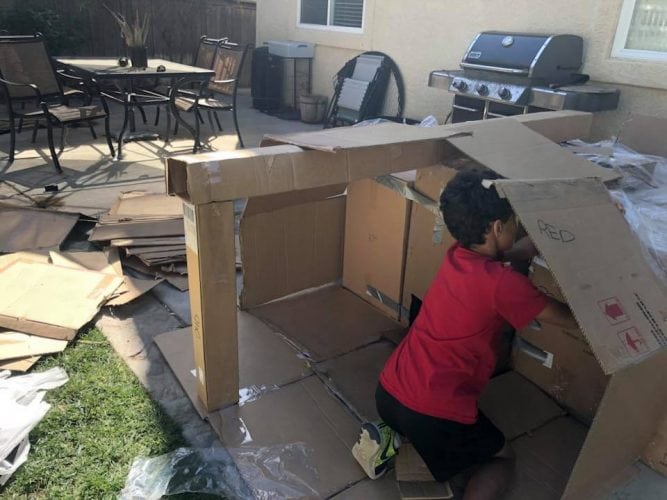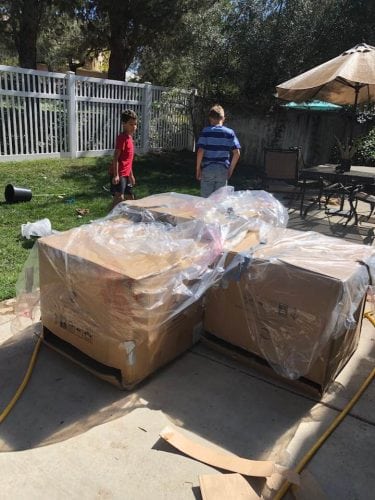 They made it "weather proof"…
And added halways and a room for each of them.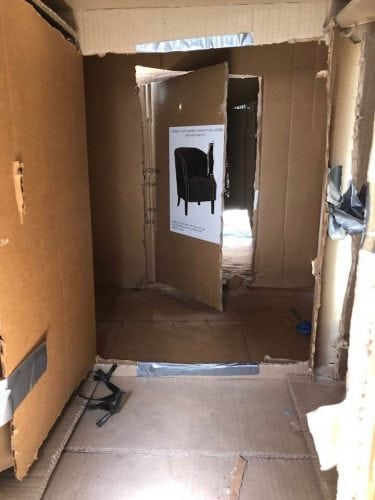 I have to admit I'm impressed with this ingenuity and spacial skill, because I can tell you that at his age, I was more focused on my Barbies and baby dolls and Sweet Vally High.
But as a mother of three girls and one oy, I noticed that the inclination to build structures and problem solve was innate in my son in a way that was not in my daughters. So I wasn't really surprised when I recently discovered a new study from the University of Missouri that reported that countries with greater gender equality have a lower percentage of female STEM graduates.
"The researchers found that, throughtou the world, boys' academic strengths tend to be in science or mathematics, while girls' strngths are in reading," states the news release. "In countries with greater gender equality, women are actively encouraged to participate in STEM; yet, they lose more girls because of personal academic strengths."
Sigh. Can't be just get past all the PC nonsense and finally admit that boys are, in general, more inclined to science and engineering, and just let that be OKAY? Now does that mean a man can't be an amazing interior decorator, or a woman can't be a research scientist on a team to cure every disease known to man? Absolutely not. But frankly I'm getting tired of the push for complete gender neutrality which forces boys and girls to feel like that just can't be themselves. Boys and men are suffering with this all the more, because stating the facts like this study has is grounds to be called a woman-hating demon.
Men being better at math, science and engineering doesn't mean they're superior. Women being better at the "softer sciences" doesn't make the inferior. Both talents are ESSENTIAL. Equal doesn't mean SAME.
As a mother, I will happily tolerate this mess in my backyard, because I know my son is happy that his inclination towards structural engineered is being encouraged by his mommy.
Can't we just let boys be boys and girls be girls?
Follow Christelyn on Instagram and Twitter, and subscribe to our YouTube channel. And if you want to be a little more about this online dating thing, InterracialDatingCentral is the official dating site for this blog.