Many of us in the interracial coupling community are aware of the jaw-dropping statistics that white men and black women marriages are 40% less likely to divorce after seven years. There's been a lot of speculation about why this is, but one reason that perhaps needs more exploration is the compatibility factor based on cultural norms on how to one gender treats is conditioned to treat the other. In short, white men are raised to promote, protect, and cater to the needs of their women. Conversely, black women are conditioned to promote, protect and cater to the needs of their men. In each case, there's growing frustration from white men and black women in what some deem as an imbalance and lack of reciprocity.
I posited this notion in a video, and got some interesting responses.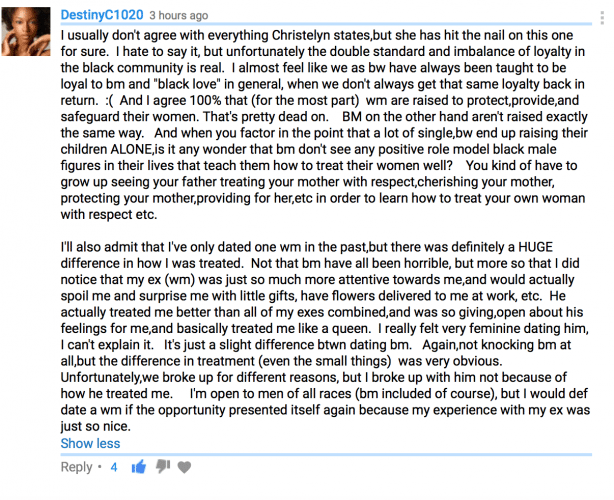 Take a watch, and tell me what you think.
https://youtu.be/J6mn7BlsdxE