We've been talking a lot of social justice stuff, and you know I'm all in. But this blog can walk and chew gum at the same time, so I invite your eyes to feast this visual deliciousness…
Meet Victoria Secret model, Jasmine Tookes and Calvin Klein heartthrob, Tobias Sorensen. They look good together in print, don't they? Yeah; we know. And they're also a couple. My, my, my.
Wait. And she's a yoga head too?! Damn; now I'm in love with her too.
Is it weird that I wouldn't mind seeing both of them naked?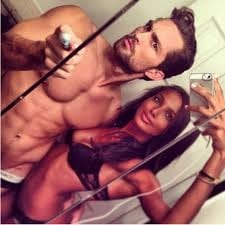 Nevermind…