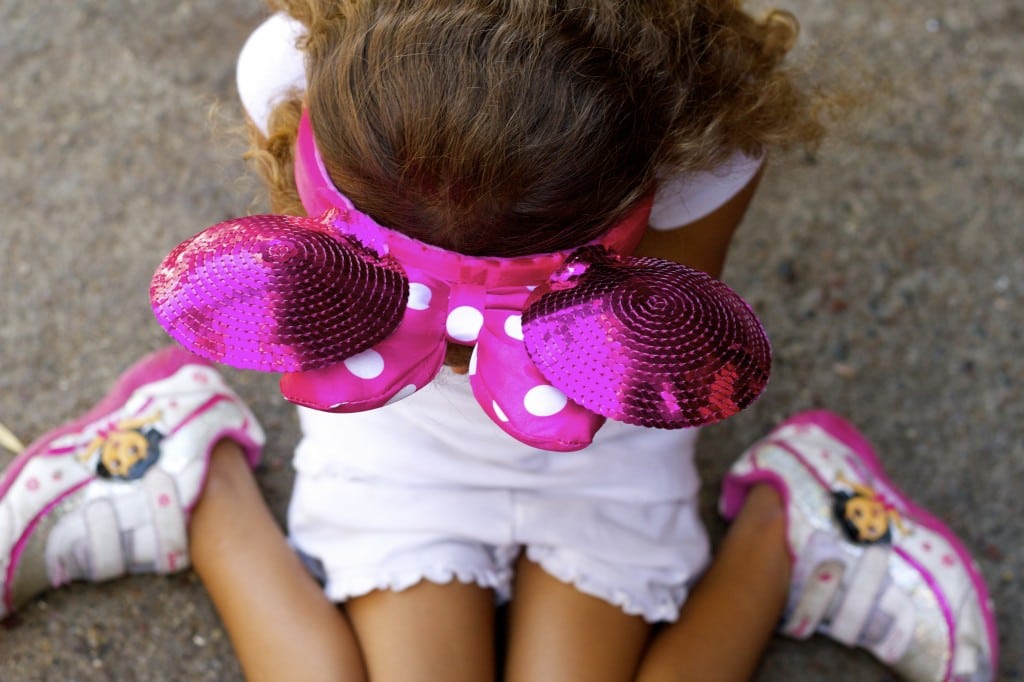 Disneyland used to be the happiest place on earth for me. I have memories as early as 1979 when I was just five years old, my mom and dad packing me and my brother up in the big yellow banana of a car we had and driving us to Disneyland for every birthday. Back in those days, my family could enter the park for under $35. I remember my father always complaining that the food was expensive and didn't taste that good, so we'd often leave the place for a late dinner or go and come back in time to see the Main Street Electric Parade, which I still to this day sometimes dream about, and hum the theme from Dumbo.
How can you listen to this music and see all those lights and not want to get up and dance? I still remember my dearly departed dad raising me up on his shoulders so that I could get a good view.
While looking for the Dumbo footage, I found this vintage Disney propaganda video that literally brought me to tears. This may seem so cheesy, but this was the Disneyland I loved as a child.
I show you all that to prove to you how much I truly love Disneyland, and wanted to so much to pass along that magic to my kids year after year like my parents did for us.
But our latest trip to the "Happiest Place on Earth" earlier this month will be our last, and here is why.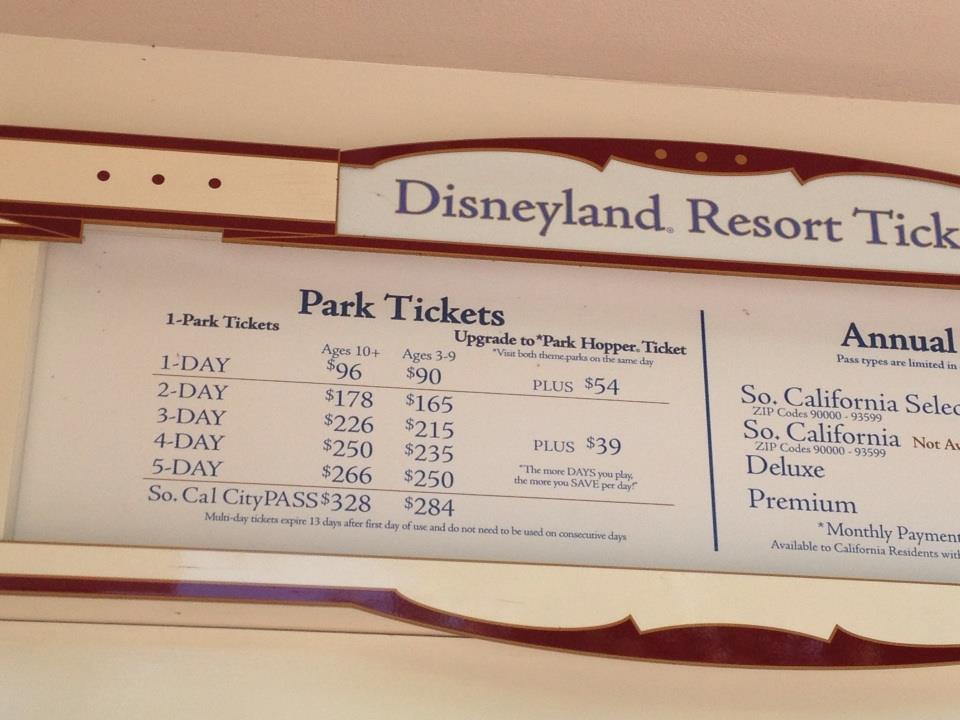 A May 2014 story reports that Disneyland has decided to gouge it's more loyal fans by hiking up ticket prices by 10%. My family of six would rake up a bill of nearly $600 before we even walked through the door. Not to mention the cost of food and souvenirs. So this last June, I took advantage of the niggardly discounts Disney offers about once a year and went all out by purchasing tickets for both Disneyland and California Adventure ($129 each), and booking a room at the Disneyland hotel as a discounted (!!) $378 per night. I told the kids to go on every ride, see every show, and get EXACTLY what they wanted from the shops, because I wanted them to remember the memory. I will never plan another Disney vacation for my family. No parks, neither California, Florida or Europe, no resorts, no cruises.
Oh, did I mention that they are doing away with season passes for Southern California residents because they had the nerve to take advantage of all the perks?! It looks like Disney Co. only cares about pleasing their stock holders.
And Disney's stock has been magical for investors, too. Shares of Disney are up 94% over the past three years, blowing away the 40% gain by the Standard & Poor's 500. Over the past three years, Disney has boosted its net income by an average annual rate of 16.6%, says S&P Capital IQ.

The big investments made in Disney's parks are turning this namesake business into a bigger driver of the company's profit. Currently, the Parks & Resorts unit accounts for 20% of the value of Disney's stock, says stock research site Trefis.com. That's narrowing the gap with ESPN Channels, which accounts for 35% of the Disney's stock price. In 2010, Parks & Resorts accounted for 28.1% of Disney's revenue and ESPN was 25%, Trefis says. This year, Parks & Resorts are estimated to bring in 31.4% of the revenue vs. ESPN Channels' 25%.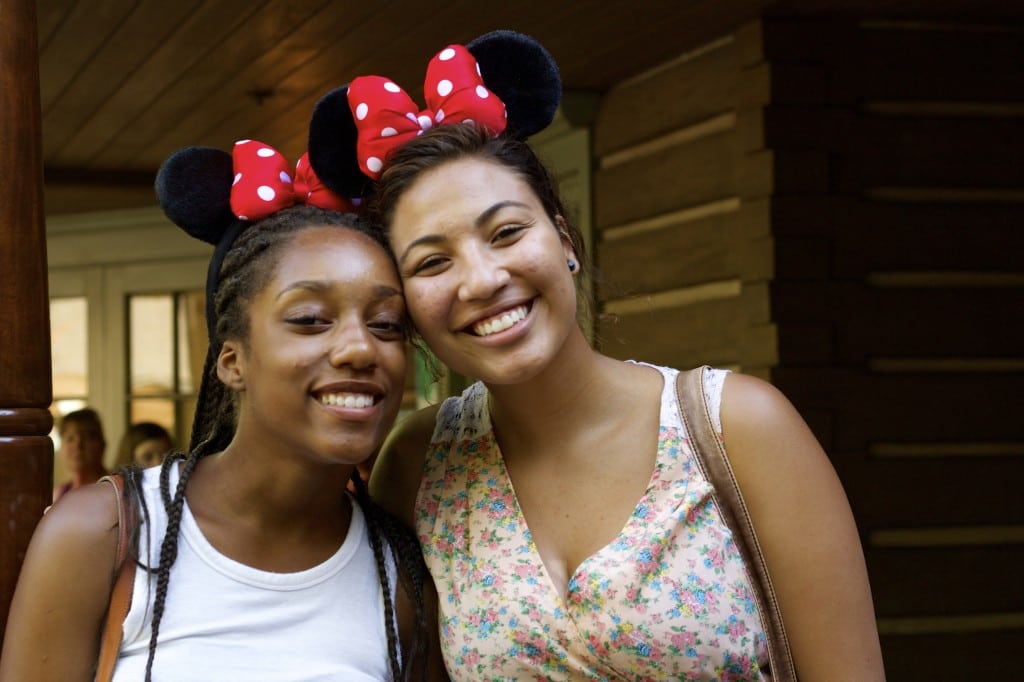 Maxi Me and her bestie, who came along for the Farewell Disney escapade.
I truly believe that the company has veered so far from what the imaginative genius of Walt Disney wanted for his enterprise. He envisioned a place that working people could afford without going into debt. Disneyland was supposed to be for a bastion for the middle class, not the upper class. It should not cost the average family nearly $1,000 and more for a weekend, especially if that steep price won't get you food, or save you from spending upwards of two hours waiting for a three-minute ride, or allow for you to walk freely without walking alongside huge throngs of people more populace than a New York City subway station at rush hour. Simply put, the high price of admission gets you little, and more than likely, you won't be able to enjoy all the rides, shows and parades because there's just too many damned people.
And therein lies the irony. While it costs nearly $100 per person, people continue to pay that astronomical price. It seems we Disney fans will bend over far to get greased in the hindquarters by a smiling, giant, white-gloved mouse.
And for all the money you pay, the food still pretty much sucks.
God, I can't believe people are actually purchasing regular access on a monthly payment. That has got to be about the stupidest thing I've ever heard–going into debt to go to a THEME park?! The sad thing is, I doubt Disney gives not one shit about my decision, because there's just too many other people willing to stand in an excruciatingly long line to be fleeced like the sheep they are.
You know what? I'm going to skip Disneyland and splurge on taking the family to Cabo San Lucas next year. For the same amount, we get to spend an extended weekend at a luxury resort, delicious food and drinks included.