It's a very rare occasion that I can read for pleasure. Because this was work related, I felt less guilty about devouring Back to Life, a spicy interracial relationship romance between an African American woman and an Italian man, set in the late 80's, early 90's.
It was an interesting time to be in that kind of relationship. And when you think about the setting and political climate of the two main characters, it gets even more complicated.
1989. Bensonhurst, Brooklyn. An Italian mob murders a black teenager named Yusuf Hawkins. That same night, across the Hudson River in New Jersey, Lisa and Marc meet at a party. Lisa's black. Marc's Italian. They eventually hook up. But interpersonal conflict, racist family and friends, and previous relationships loom. Their lives also play out in the charged political context of New York City's mayoral race, which pits David Dinkins, African-American Democrat, against Rudolph Giuliani, law-and-order Republican. Back to Life is a heady mix of taboo relationships, racial politics, and social commentary that begs the question: Can love really conquer all?
The book starts with an extremely jarring beginning, so brace yourself.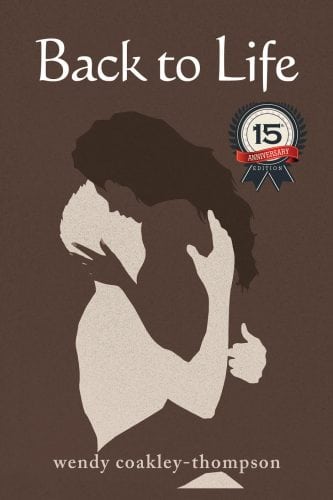 I absolutely loved the roller coaster ride of Marc and Lisa's romance. Marc is an absolute dream…has so much love for this woman. Lisa is a goddess. Together they'll have you fanning yourself. Highly recommend. Get it here.
I had an opportunity to speak with the author, Wendy Coakley, and discovered this story is based loosely on her own interracial experience. Maybe she'll come here and tell us how it played out for her in real life (I'm looking at you, Wendy!).
More about the author…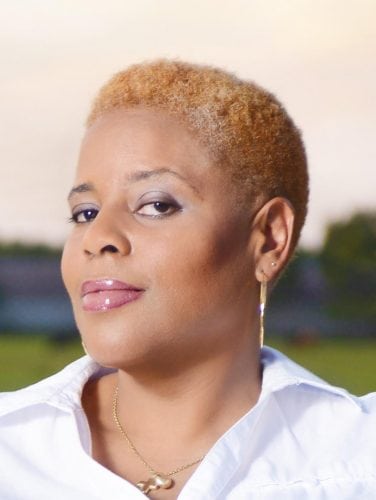 Wendy Coakley-Thompson, PhD is the President of Duho Books, which publishes fiction and nonfiction for, by, and about The Bahamas and Bahamians. She is also the author of Writing While Black, Triptych, Back to Life (2004 Romantic Times Award nominee), and What You Won't Do For Love (optioned for cable television). An experienced journalist and blogger based in the Washington DC area, Wendy has written for Examiner.com as the DC Publishing Industry Examiner and has penned articles for Postscript'd, the Grio, and Washington Independent Review of Books. She also serves up commentary in Writing While Blog. She has co-hosted the radio show The Book Squad and earned an Associated Press/Chesapeake Award for her work as a commentator for Metro Connection on WAMU, a Washington D.C. National Public Radio affiliate. For more information, visit www.wendycoakley-thompson.com and www.duhobooks.com.
Follow Christelyn on Instagram and Twitter, and subscribe to our You Tube channel. And if you want to be a little more about this online dating thing, InterracialDatingCentral is the official dating site for this blog.