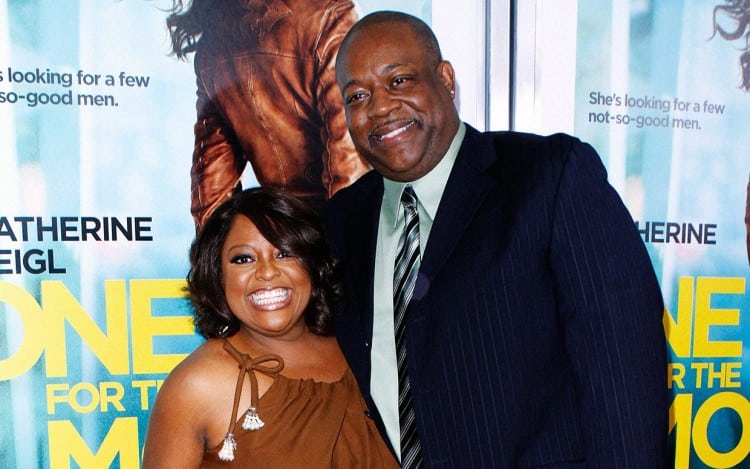 Sherri Shepard is another casualty of 'black love no matter what' magical thinking. She lost her bid to null her link to the baby she had via surrogate to ex-husband Lamar Sally, and now she's going to have to pay big time.
Now I must preface that I'm am NOT against black love, as it were, but I'm firmly against the drilling of these ideals to black women by people who clearly don't understand statistics. The kind of pressure black women are under to find their black prince charming can weigh heavily on them–especially successful ones who feel extra pressure to 'keep it real' and not forget where they came from. These are the women that are encouraged to date down, lower their standards, and work to cultivate some kind of career/education/come up for black men and essentially take on the role as mama. But more often than not, this "raising up" of low achieving men have a reverse effect on the women whom sacrifice for them–they resent it.
No one really knows what happened behind closed doors with Sherri Shepard and her ex-husband, but once she decided she wanted out and didn't want to share custody and pay child support for the child she paid a surrogate to carry, she became attached forever to a man that was not equal with her station, and as a result, is poorer and more than likely, utterly embittered. I can't imagine what the child will feel, if ever to discover that his mother fought the courts to remover her from any maternal responsibility after she paid over $100,000 for surrogacy. She'll now be forced to pay $4,100 a month in child support to a man that she reportedly called lazy and never had a job and was basically living off of fat of her career for the three years they were married.
We've discussed this many times on this blog–regarding black women who 'marry down' in order to eschew social consequences or appearing to be "too bougy" with terrible results. Blogger Carolyn Edgar, a Harvard Law School graduate who married a man who was a construction worker with disastrous results wrote a very candid post on this, and it's well worth the read. My very close friend, who is beautiful and smart, married a felon because she also bought into the romanticized idea of dusting off and 'raising up a man,' and the got not one, but two sexually transmitted infections for her trouble. Oh…and they're still married, because "God hasn't told her to leave him yet."
I think that this is more than brain washing, or #relationshipgoals. I think that there's a real fear that some black women have that their only option is a black man, and that melanin will somehow magically make them coalesce into some perfect, magical union, that bridges all gaps in culture and class.
Utter bullshit.
If you choice is to open your pool of candidates to all man, thus giving you more power over your relationship choices or raising a grown ass man because of some poorly acted Tyler Perry movie, girl you better make the right choice, or you'll be paying in a lot more ways that you realize.
If you're new here, and ready to take your relationship future into your own hands, time to pick up my book, Swirling: How to Date, Mate and Relate, Mixing Race, Culture and Creed.