Well of course we are going to show you the babes. We are going to show you the bikes. However we are going to do more than that.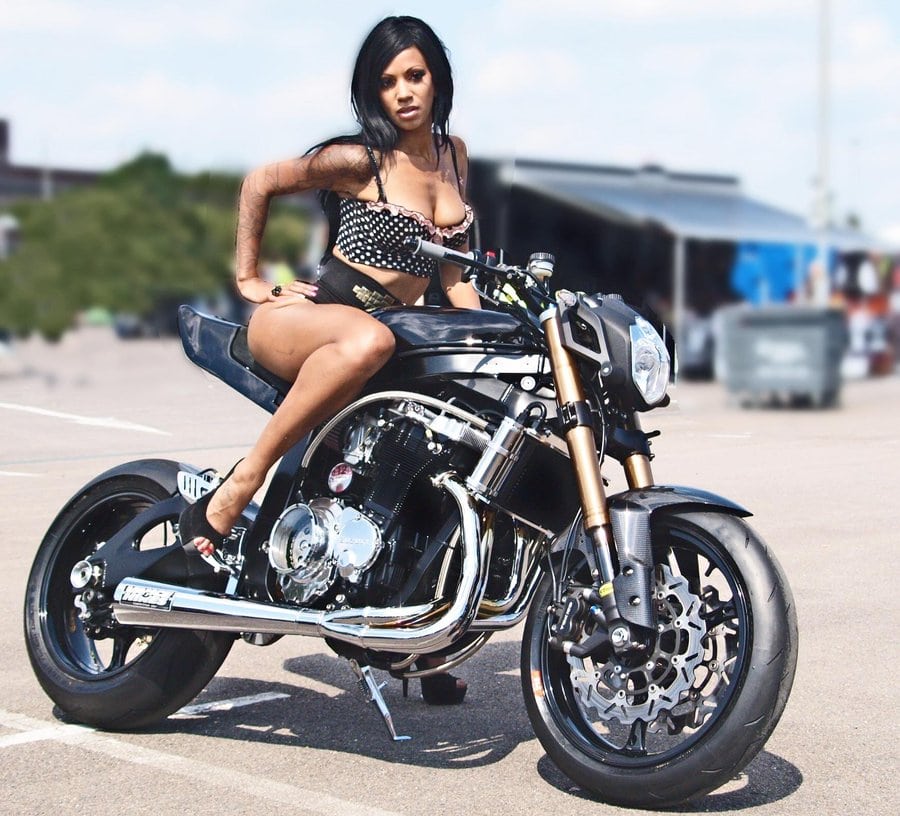 You see we have stories to tell of fearless women who ride the iron horse and take no prisoners.  For example this lovely lady below.

Bessie Stringfield
"In the 1940s, "The Motorcycle Queen of Miami" broke down barriers for women and African American motorcyclists.
Completed eight solo cross-country tours and served as a U.S. Army motorcycle dispatch rider.
She was inducted into the American Motorcycle Association Hall of Fame in 2002.
You can read her story here:
https://www.motorcyclemuseum.org/halloffame/detail.aspx?racerid=277

Crystal Dickerson, The worlds fastest female bike racer. She has been racing since 2002
Wife and mom to four kids, nursing student, business woman, motorcycle drag racer.
https://www.crystaldickerson.com/
You can read her story here:
https://blackgirlsride.com/crystal-dickerson/


Sophia McFoy
"I'm an anthropologist, historian, world traveler and breast cancer survivor who has just completed the trip of a lifetime! My Partner Joe and I rode our motorcycles from Joshua Tree, California to the Andes mountains of Ecuador, then when returning we flew from Bogota, Colombia to Miami where continued the ride back to California."
Here is the link to her must read blog.
So you see.  We are not only about gratuitous Cheesecake in these parts. Not that I don't mind cheesecake but fearless women, leather and a good bike.  What more could a man want?
Until next week.