Ah, New York. The sights, the sounds, the hotels. You literally have too many choices to stay, so I'm going to try and make it easy for you. Two words: Intercontinental Barclay.
Plans for my trip started through Orbitz, my typical go-to for travel deals. I'll admit I'm a bit of a princess. I like to stay at the nicest places I can afford. Four-star all the way, baby! So when I saw a package deal for a flight on United and a stay at the Intercontinental Barclay for a five-night stay for under $1000, I decided to do some googling and scope out the joint.
One gripe that I have with many modern-day hotels is that their minimalist style makes the rooms look like extensions of office lobbies. It's like a doctor's office with a bed. Way too clinical and sterile for my taste. What happened to the velvet and crystal chandeliers? Where are the bellman and waiters in fancy tuxedos? Where are the grand staircases? 
Oh…here they are!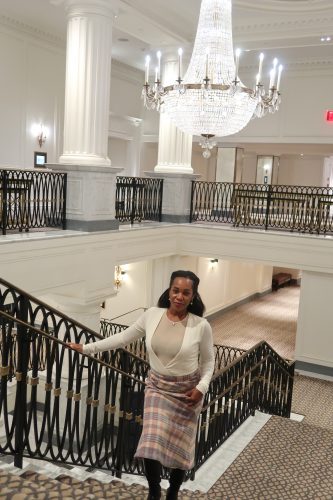 One look at the Intercontinental Barclay and I knew right away they felt my pain. The lobby alone gave me glimpses of 1920's elegance and opulence. Women in silk and fancy fur coats with lap dogs in tow. I wanted in.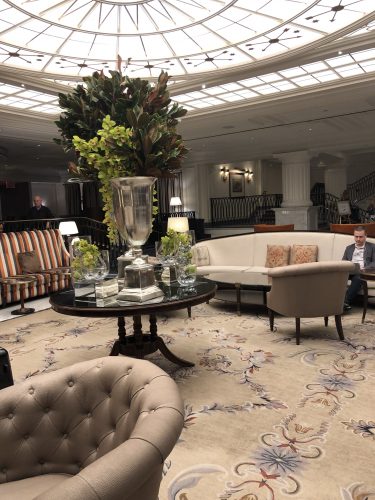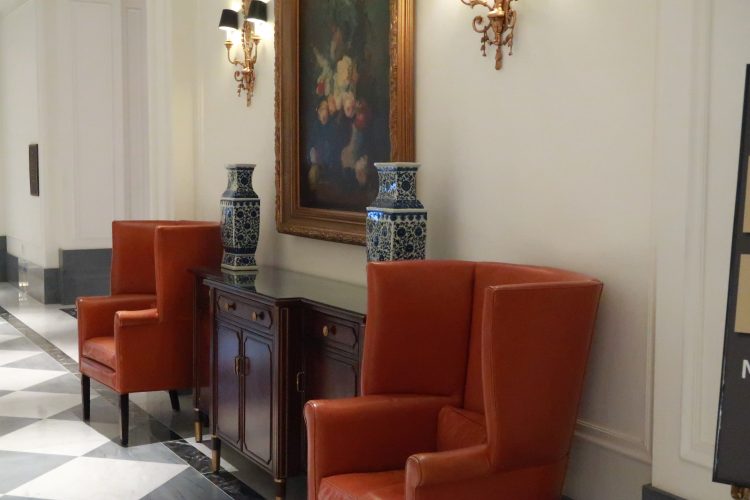 I bought my travel package and decided I would use the opportunity to learn more about this classic landmark in between my oldest (and very bohemian) daughter's 21st birthday and the first Pink Pill regional meet up for afternoon tea at The Plaza.
I was going to do New York in style. January there is brutal so I scoured the deals online for my own silks, furs, and pearls. Luckily for me, I know a place that has some awesome deals on fancy.
One thing I've learned about travel deals: look closely at the fine print. I bought a United BASIC economy that put me in steerage with no option to bring carry on luggage. I tried to make a change or negotiate an upgrade and no luck. After practically being tied to the tail of the Boeing, I was ready for some comfort. I walked into the Barclay and said to myself,
"Why hello, lover."
My suite at The Barclay…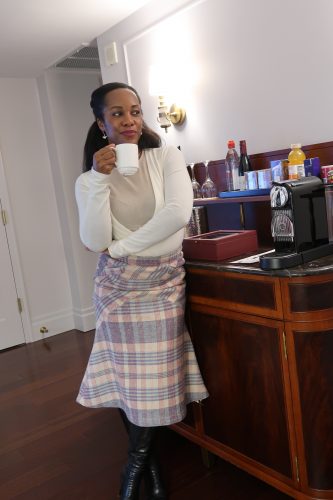 Built in 1926, the Barclay was built in Midtown Manhattan as a railroad hotel catering to the New York elites of the day—The Rockefellers,  Vanderbilts, and Astors of the day. To keep the fancy folks away from the unwashed masses, a railway was built directly under the hotel with an elevator that took them directly to the lobby.
Like to have access to the secret club? For an extra fee, you can get access to the club room, which is luxuriously equipped with rich leather, wood, marble, food, wine, and beer. As expensive as New York can be it's actually a value to buy a day pass so you can work and eat three times a day with a little libation. The club room has a fabulous breakfast. The mid-day snacks are…MEH. The happy hour is much more rewarding, with yummy appetizers and drinks. You *might* not even need dinner after filling up on all the yumminess.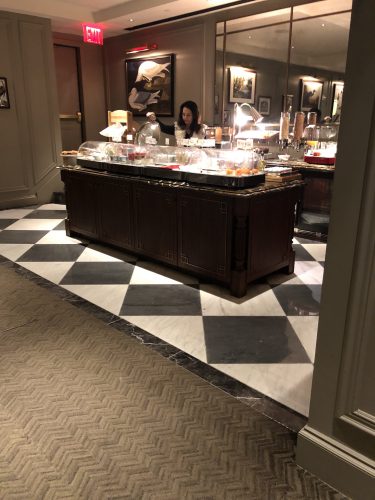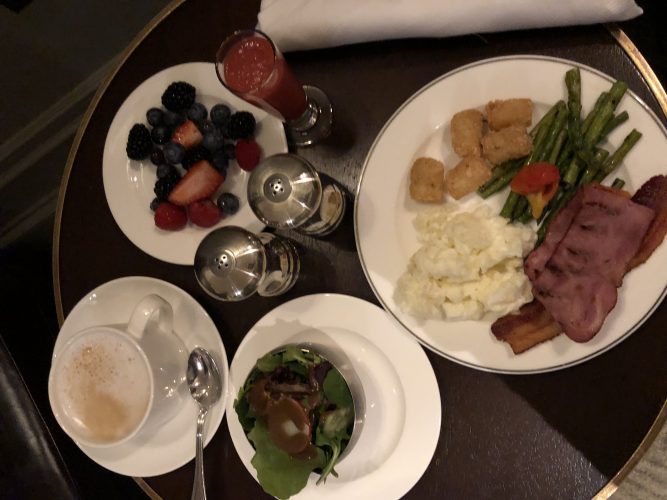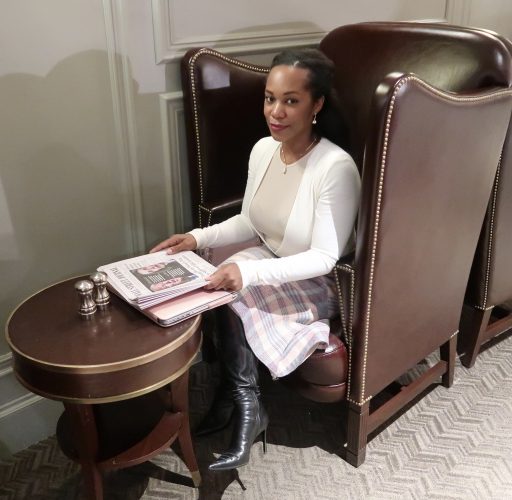 And then there's the Gin Parlour…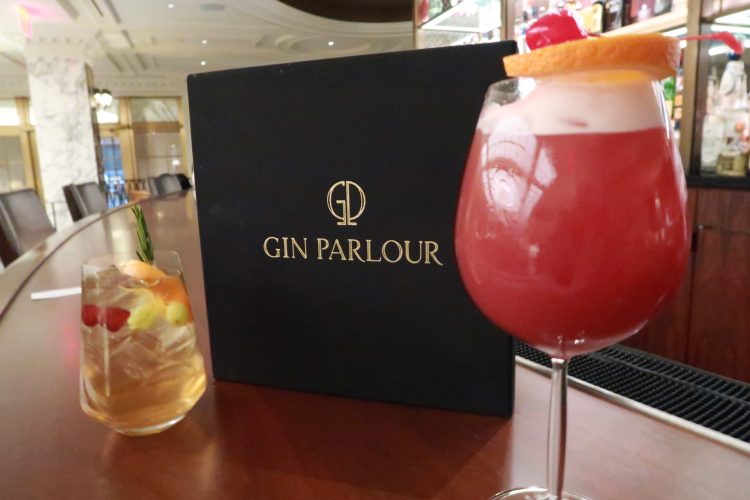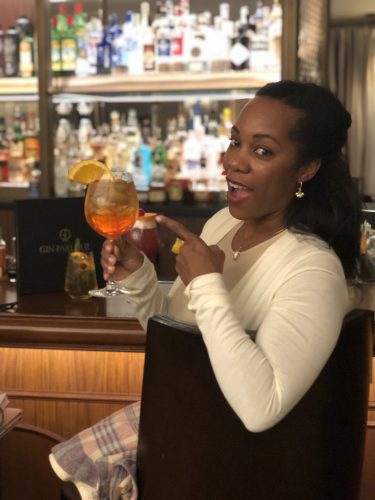 I was lucky to try four of their most popular drinks and still be able to remember my name.
All in all, my stay at the Intercontinental Barclay is definitely one I've love to do over and over again.