I've known Sophia Angeli Nelson for a few years now, and have watched with awe how this little (she's 5 ft when generous) fireball has used her intellect, beauty, savviness and true love for women has manifested itself. I follow her Facebook page, chat on the phone for a minimum of on hour (lol), and there's where I've seen some of her highs, and a few of her lows, and she's always come through a winner. So it's not surprising that Sophia's latest book, The Woman Code: 20 Powerful Keys to Unlock Your Life has become widely popular.
When we got a chance to meet in the flesh a few weeks ago in Los Angeles, it was a if it was a simple formality. She embraced me as a sister, and has always been in my corner. That kind of loyalty can't come quickly, and it's so priceless.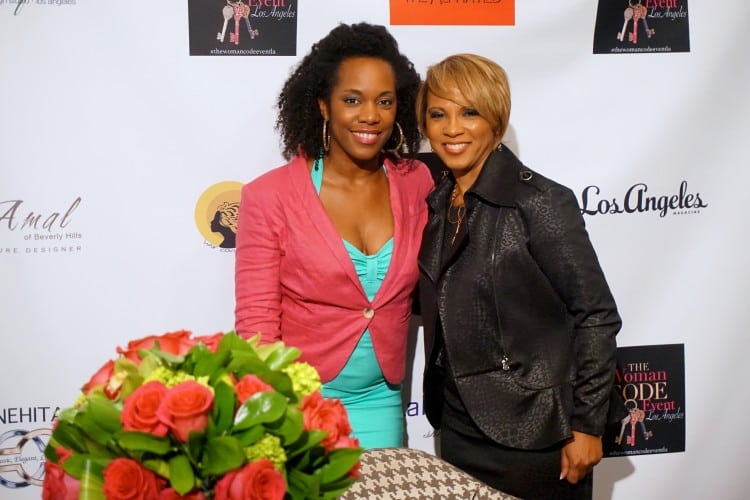 I was just as important to her as Angie Harmon, who the celebrity emcee. I was just as valued as singer and song writer, Caitlin Crosby and many other very accomplished and high profile women.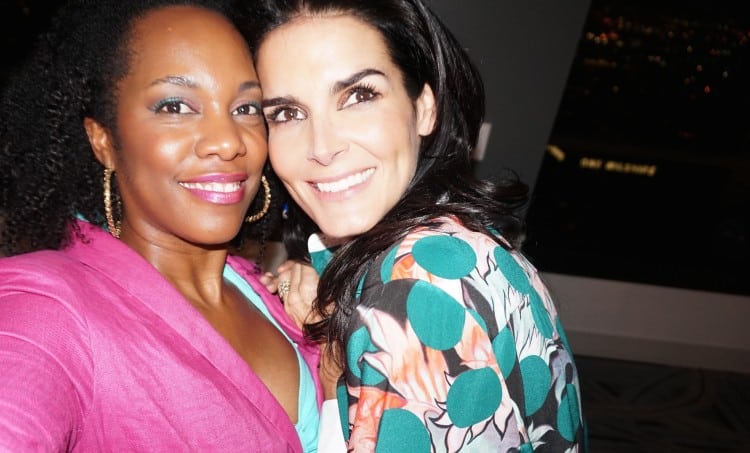 That's because she follows "The Code." So…what that, exactly? It's a guidebook and "key" to loving yourself, learning your worth so that you can teach others how to treat you. It also helps you learn how to manage and overcome the things and people who have hurt you in your life, so you can live it abundantly.
What it teaches:
· the true meaning of "having it all"
· how to take better care of their minds, bodies, and souls
· how to achieve professional excellence without compromising their values
· how to find lasting love and purpose in life beyond their accomplishments
· how to navigate the sisterhood of women, to build collaboration rather than competition
· how to heal from past hurts, rejection, and life's inevitable storms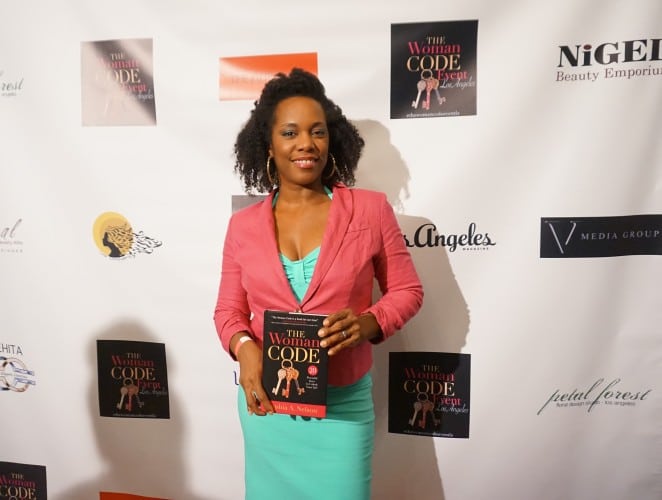 Here's why I think it's essential reading this community–it's a primer to get your ready for better love relationships and friendships. She goes into great detail about the idea that "you are who you attract," and how you feel about your worth reflects in the friends and romantic interests in your life. If you're attracting negative "friends" only only wish to pull you down in the muck, or if you keep dating the same loser guy in a different body, reading this could change the game for you. The book addresses your WHOLE self–the mental, physical and spiritual.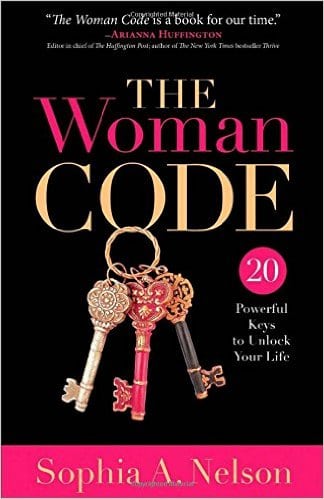 And if this year's Valentine's Day is especially heartbreaking because of a break up, you need to skip to the "Guard Your Heart" chapter, where Sophia gives such sage advise as "Guard your heart, don't gate it' love people who will love you back; and realize that rejection os often life's protection. "I had a devastating heartbreak in 2013 and into 2014. I am still working through it. The thing to remember is that your heart is to work through it," she writes.
But whether you're nursing a broken heart or basking in love, The Woman Code has something in it we can all embrace.
Buy The Woman Code here.