I am back with another trend update, insight, etc etc, blah blah…… Ok so I am suffering from yellow fever. Literally. The yellow dust from China is kicking my butt and this is just the beginning of it.  However, this haven't kept me from researching ways to make you all chic this summer.  First, I want to share one of my favorite finds this weekend with you all. These fabulous nail lacquers and lipgloss are from InnisFree.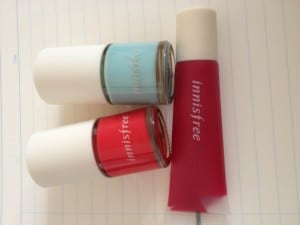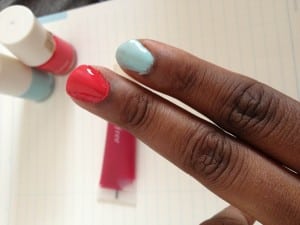 InnisFree is an eco-friendly product from Jeju Island whose main component is green tea. And it is fabulous. Aren't these colors fabulous?
Anyhoo, moving on to the reason for this post. Boyfriend jeans have been an ongoing trend for about two years now. They are a throwback to the fabulous 50s and they are just as great now as there were then. They are very slouchy, but versatile. Women of all ages can wear them.
I have put together three ways that you can wear them. Dress them up or down. However you choose to wear them, you won't go wrong.
Denim on Denim: Canadian Tuxedo