I heard about the fan fare involving Michael Jackson and dem during the early 80's but I just wasn't into him like that. The bad boy image and curly kit seemed a bit much too for me so I turned my eyes towards another type of brown boy crush. Since you know I'm greedy, I had to go for the gusto, and thus I was all about the rotating cuties collectively known as Menudo.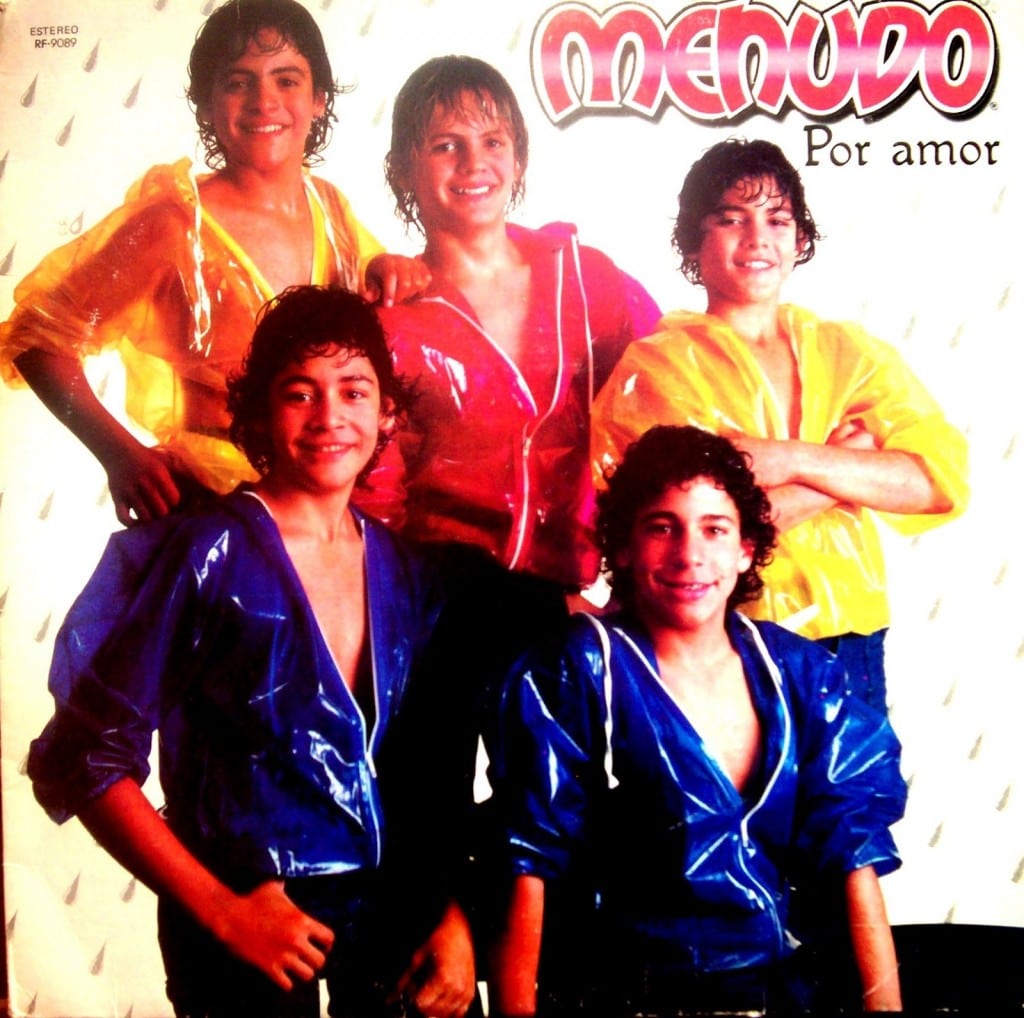 I was right on time for videos to supply me with an endless supply of visuals for me to fantasize and day dream about. Often having a simultaneous crush on at least two members of the group, I thought that since they travels as one it would make life easier for me while I switch from one to the other depending on my mood for the day.
By the time I would sort out which guy ultimately had my heart, they would go ahead and switch members and I would have to start all over again. I was happy to be a pre-teen during this time with a little disposable income in my pocket from good grades and the occasional babysitting gig.
I was the proud owner of Menudo merchandise. I had the purse with the long string, the buttons in every member and in every group picture available, I had notebooks that I wasn't allowed to use in the strict Catholic school I attended but that I spent money for anyway, and there were pictures upon walls. Many, many, many pictures upon my bedroom walls. I had to be able to gaze at my honey's and they had to have a clear view of me, also.
They loved me like I loved them, the proof was in the lyrics which I looked up and translated via my handy English/Spanish dictionary. Whatever words I didn't know were translated by my Spanish speaking classmates who didn't think twice about me digging on a group whose lyrics I couldn't understand.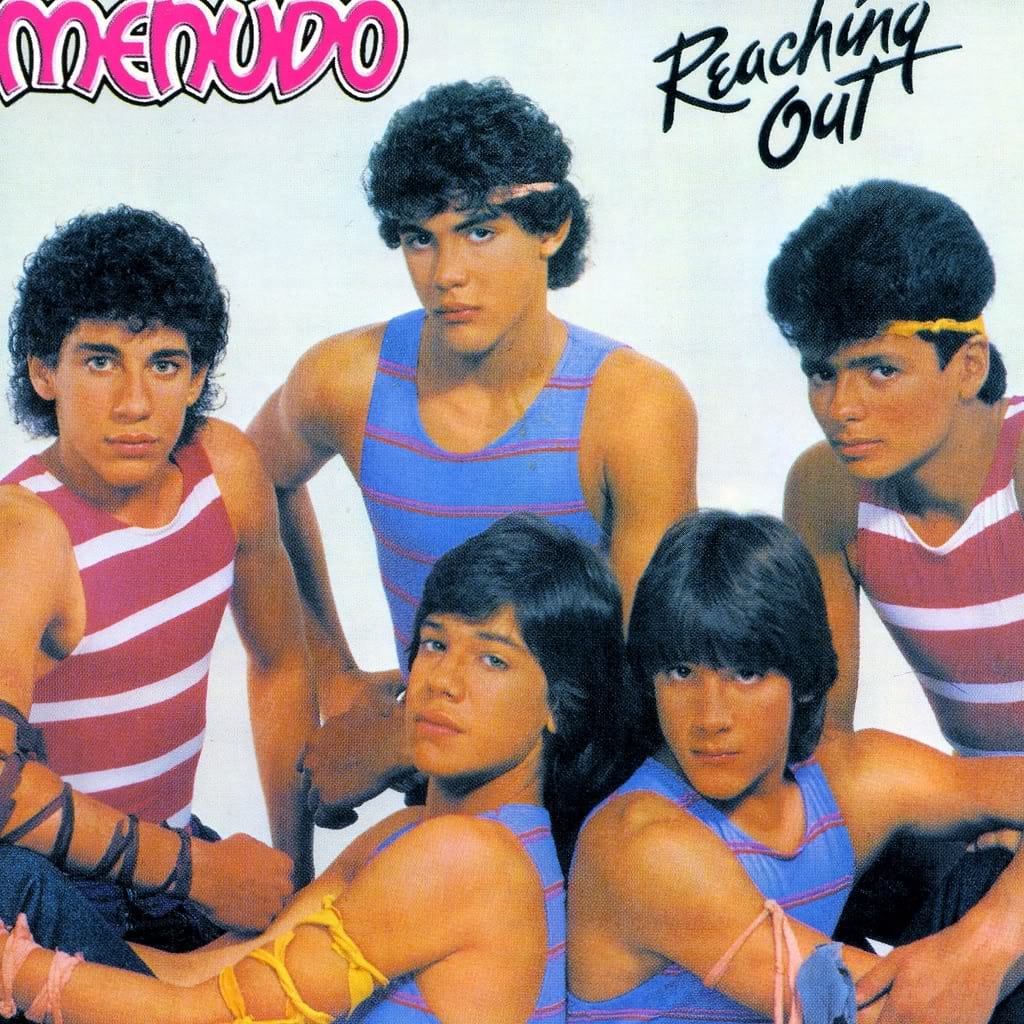 I do know I am into guys with dark hair. This is the depiction of the group I recall seeing first. I thought the dark haired guys had cute smiles and they reminded me of the Spanish boys in my neighborhood who would flirt with me, yet always seemed to be coy and kinda sweet about crushing on girls. I was also very much into the spacesuit look they are sporting here.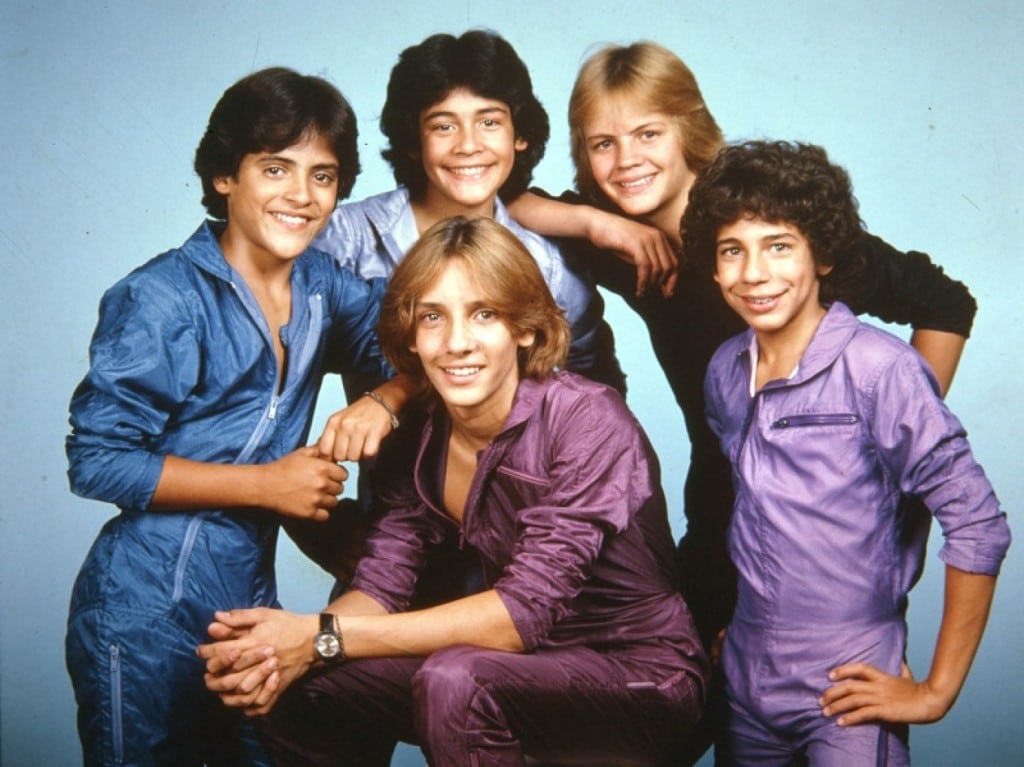 The later group members included guys who would go on to become big names in their own rights. By now, I was all into each of them and had memorized birthdays, real names and zodiac signs.
I found out they were from the island of Puerto Rico and they could be found around town when they were home visiting. I began to formulate my plan to get to the this place called Puerto Rico so I could be joined in Holy matrimony with at least three of the five of them in the below picture. Sue me, I was like 12….but I had big plans and not much has changed about how I approach dating, now has it?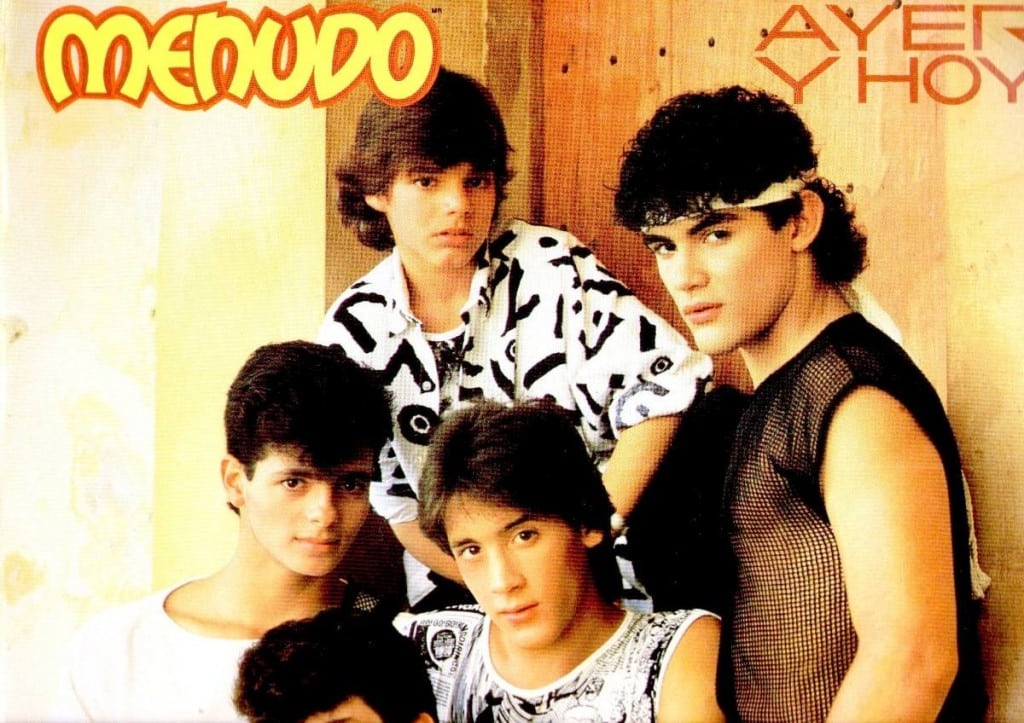 You wasn't really real unless you had merchandise to prove your loyalty and obsession.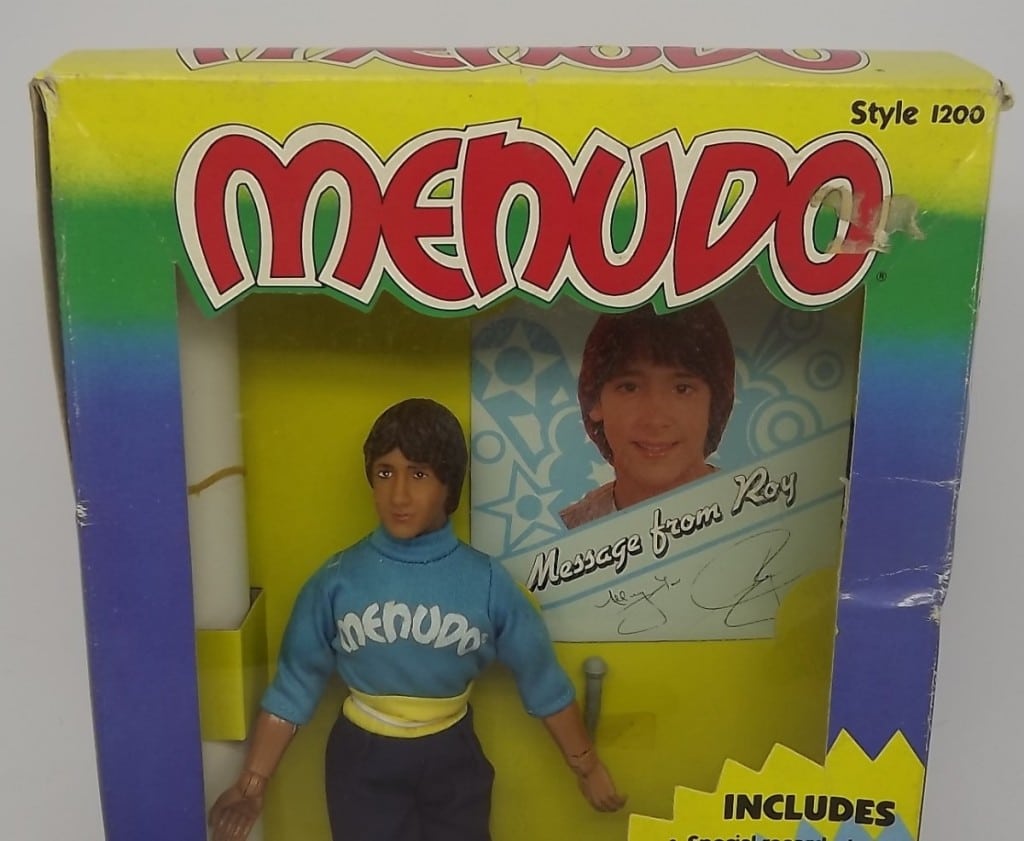 Ricky Martin back then. I didn't care for him when he joined the group. He was the runt, and was so small and young looking. Who knew….?

Ricky Martin now. The 'runt' turned into about 6 feet of Gawd body and sexy appeal. Indeed, he's in a same sex relationship but don't act like if his prototype didn't walk up to you and ask for your name, rank and cereal number that you wouldn't be obliged.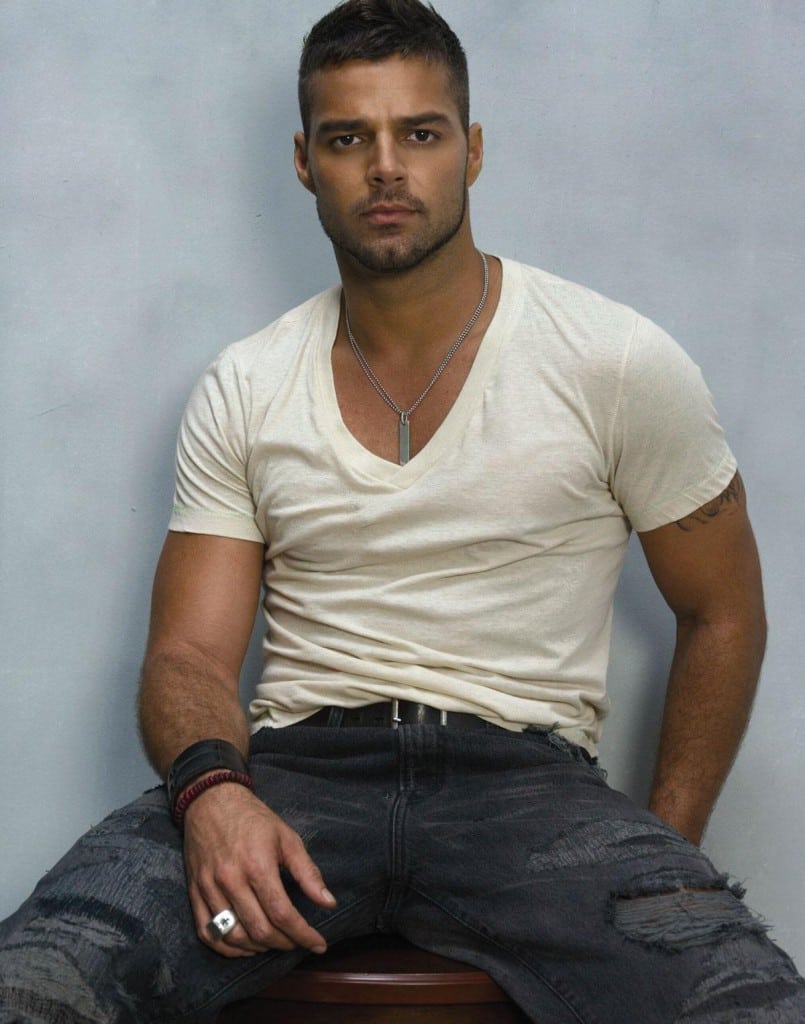 Enrique Martín Morales[note 1] (born December 24, 1971) also known as Ricky Martin, is a Puerto Rican[1][2] pop musician, actor and author. Martin began his career at age twelve with the all-boy pop group Menudo. After five years with the group, he released several Spanish-language solo albums throughout the 1990s. He also acted on stage and on TV in Mexico, becoming a modest star in the country. In 1994 he starred on the American TV soap opera General Hospital, playing a Puerto Rican singer
Robi Rosa back then.  Second from the left, I was in love with his uni-brow and thick hair.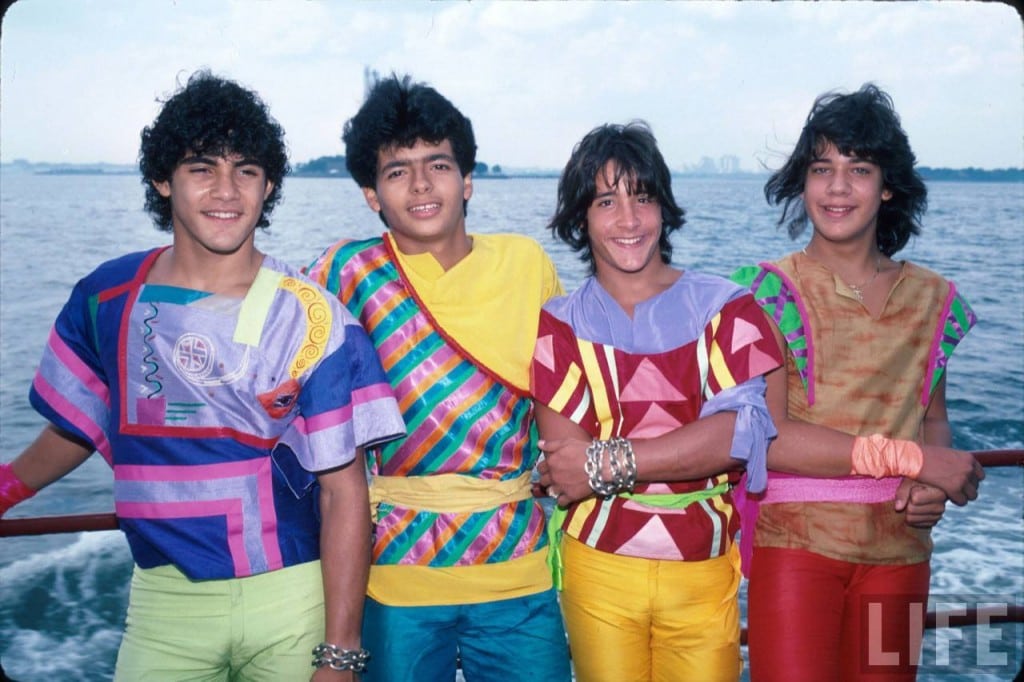 Robi Rosa in the future.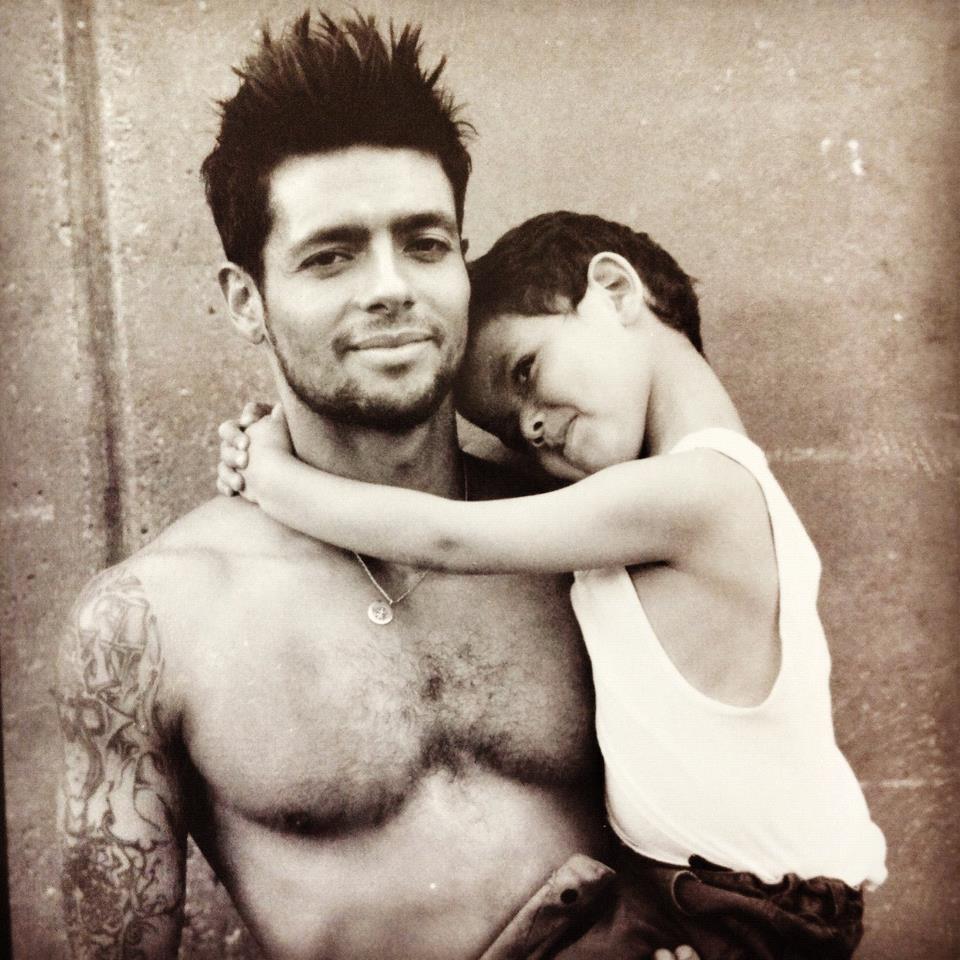 Draco Cornelius Rosa Suárez[note 1] (born Robert Edward Rosa Suárez; June 27, 1969 in Long Island), also known as Robi Draco Rosa, Draco Rosa or simplyDraco, is a multiple-time Grammy and Latin Grammy winning Puerto Rican musician, singer-songwriter, composer, multi-instrumentalist, record producer, poet and entrepreneur.

Johnny Lozada Correa (born December 21, 1967 in Caguas, Puerto Rico) is a Puerto Rican singer, actor, host, and television personality. He currently hosts Univision'sbreakfast television show ¡Despierta América!.
Charlie Masso back then.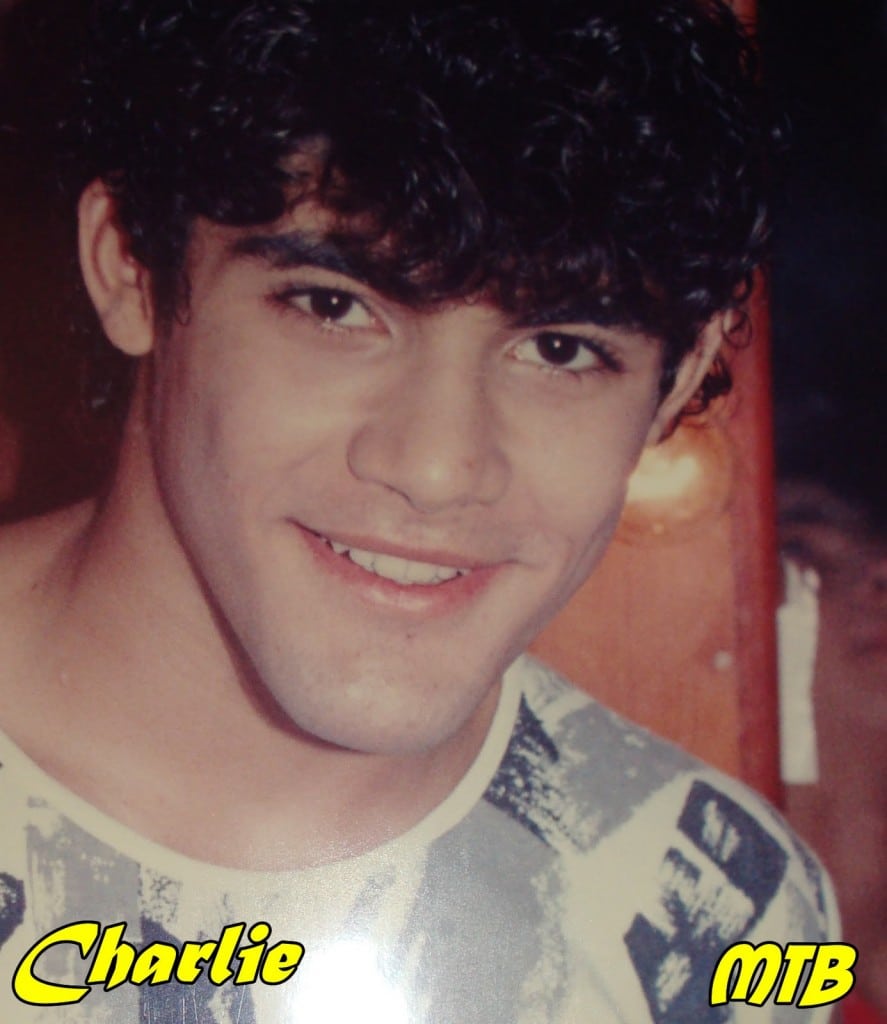 Charlie in the future. He was cute back then but did you see this coming tho?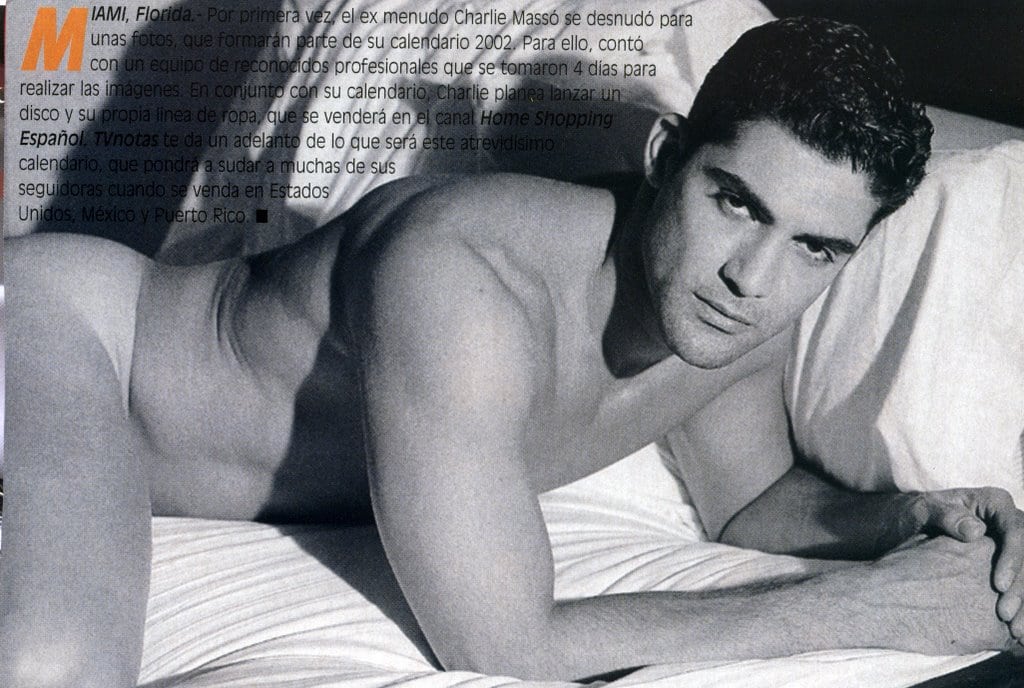 Carlos Javier Rivera Masso (born June 13, 1969) is a Puerto Rican singer. Masso is a former member of Menudo, joining the band at the height of Menudo's world wide fame.[1] He replaced Rene Farrait and quickly became a fan favorite with his participation on the albums of Por Amor and Una Aventura Llamada Menudo, which was the soundtrack of Menudo's second movie and Masso's first with the group.
My mother wasn't my bestie but I do thank her for acquiring tickets to see Menudo in Madison Square Garden where I got to hear and see and scream like a maniac with a billion other girls over this guy's falsetto voice. By the time my obsession was done and over with, I knew most of their songs in Spanish, and English if not both languages.
I never did get passed my love for Latino men, and I still think them sweet, endearing and loyal men. Often affectionate, romantic and family oriented, my real life Latino (Chilean) boy crush with the amazing baritone lives in Amsterdam with his wife and child. Oh, well. I'll continue to do as Ricky says and live La Vida Loca because If You're Not Here……I mean, well, watch the video.
Her lips are Devil red. Her skin is the color of mocha.