Actress, singer, dancer, Jennifer Lopez just celebrated her 49th birthday, and honestly, I can not look away. At a time of life where a woman's skin usually begins to lose its luster, excess weight stubbornly clings to the belly, and things once perky begin to sag, Jennifer's face and body defy the natural order of things. So what gives? Why does Jennifer Lopez looks on par with top-tier chicks in their twenties? It would be too dismissive to simply say it's because she has all the money in the world to look the way she looks. Many female stars are swimming in money, and, well…they look their age.
In an informal study of Jennifer Lopez's Instagram, we can glean a few reasons which she remains one of the hottest women in Hollywood, period.
She takes her fitness seriously. She's at the gym, but I'm at the pilates studio. All's well that end's well.
She knows how to use makeup properly to enhance without overdoing it.
She takes her skin care seriously.
Six Products to Get Your JoLo Glow
(Btw these aren't mindless plugs. I own every single one of these items I am presenting to you)

Murad Hydro-Glow Duo – 2 Piece Set – Masks & Peels – Hydration Supplements

I discovered Murad Hydro-Glow at Nordstrom's 'Clear the Rack' sale. It wasn't on sale, but for sale at a slightly discounted price. I like trying marked down items from companies I haven't tried before because it gives me the opportunity to test their effectiveness with little investment.
The kit consists of two packets. The first is a gigantic q-tips drenched with exfoliating acids that work to reveal new skin underneath the old, dull stuff.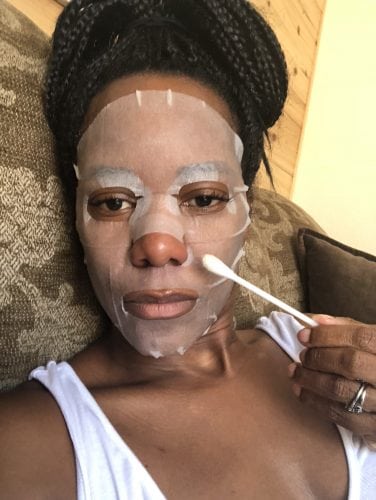 Then you follow up with the hydrating mask, which is a good thing because my skin certainly felt a bit tight and parched. I left the mask on for a little over 10 minutes.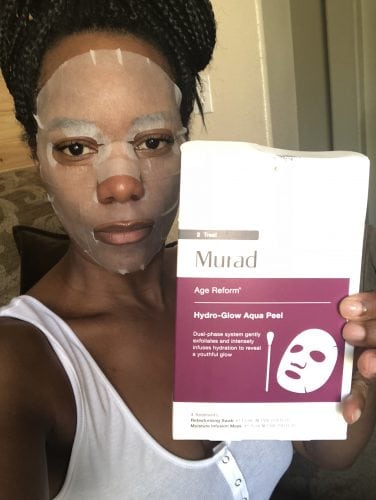 …My skin looks like this afterward. It's definitely a "yes" for me Alex!! ????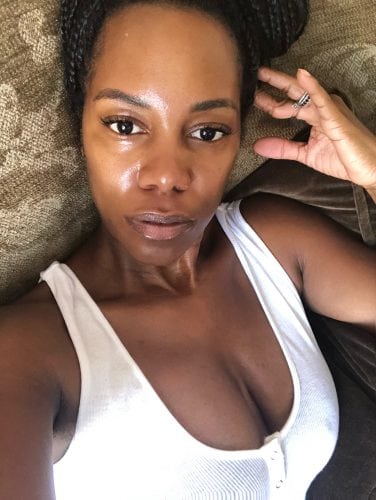 Shimmering Skin Perfector Pressed Highlighter (0.25 oz.)

I first tried Shimmering Skin Perfector Pressed Highlighter at Beautycon, applied by a makeup artist. While at the event, I saw too many unfortunate young girls with overdone highlighter most likely trying to emulate their favorite Instagram icons, and ladies…it was tragic.  Stage and photography highlighter will look very different in real life, so someone owes it to the public to tell these chicks to tone it down.
In any case, my Becca cosmetics makeup guru selected color, Chocolate Geode. It's a win, wouldn't you say?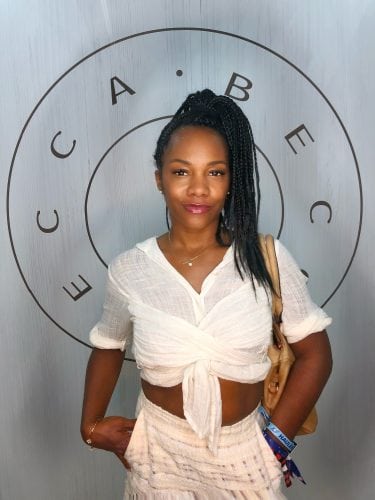 Now for the lips…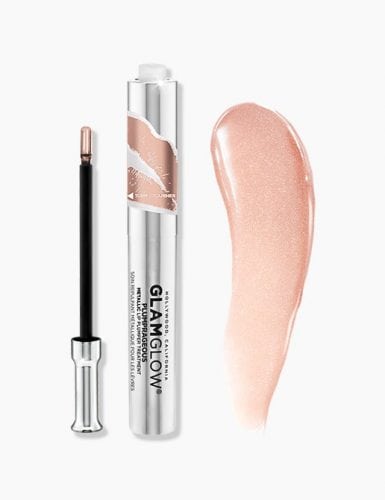 GlamGlow Plumpragous Metallic Lip Treatment (OMG it's on clearance for $9.00!)
The color, LUSTY looks amazing on me, I'm not gonna be modest. It gives me the coveted 'sex kitten' lips I long for. However, there's probably a good reason why this gloss is now reduced. It claims to "plump" and you can feel something like peppermint oil tingling (burning) your lips for about five minutes after you apply it, and the wand applicator is a plastic stick with no cotton tip. This requires some extra care with the application, but once you get past all that stuff, the result is quite sexy. Tingling-burning wears away after a few minutes.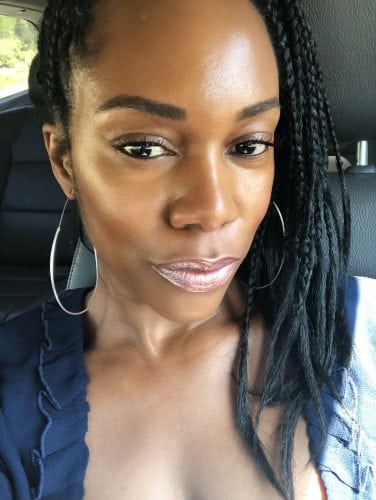 Have you noticed we talk so much about facial care? But what about bae-cial care? What good is having a face that's youthful if your body looks like an old, saggy bag?
I absolutely LOVE Ren AHA Smart Renewal Body Serum. I apply it once a week after a mechanical exfoliation in the shower. After sloughing off the stuff in the shower, I apply this and I get the glow for the rest of the week. It has a nice, citrusy scent, and I like to apply it at night so it works magic while I sleep.

REN Skincare AHA Smart Renewal Body Serum 200ml

I decided to try HUM vitamins on a lark. They were the rage a few years ago, and even earned shelf space at Sephora. I thought it was just another vitamin that got lucky enough to get some cache with the celebrity crowd. Well, I have to admit I have been pleasantly surprised. The formulations are potent an effective, and dietician recommended. Remember–not all vitamins are created equal.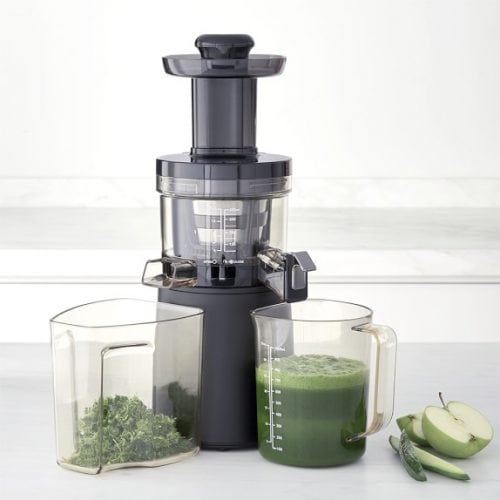 My Hurum Slow Juicer has changed the way I think about juicing.
Some critics of juicing say that removing all the pulp from fruits and vegetables gives your body a sugar jolt that can offset all the benefits of the good stuff–they're right. That's why my juicer, with two choices of sieves–one fine and one large–, allows some of the fruit and veggie pulp to come through in my final juicing product. If you, like me, aren't in love with the green stuff, a one-and-done solution like this works. I take my juice in the morning and it gives me all the necessary daily servings and I glow like Casper.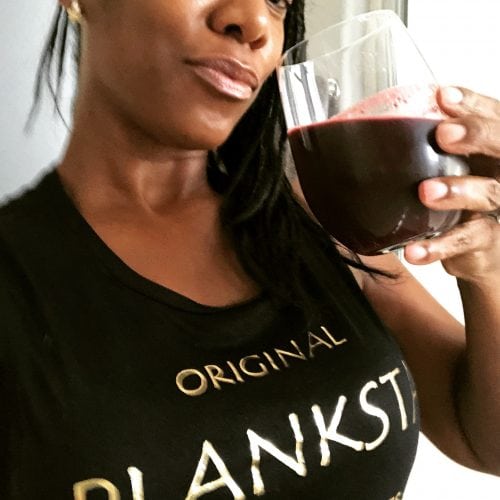 (Finally, I would be remiss to mention that Jennifer Lopez has her own make line vai INGLOT, but, I have to be honest. I was fairly underwhelmed. She doesn't even carry a foundation, and the color options seem to be quite limited.)
Follow Christelyn on Instagram and Twitter, and subscribe to our YouTube channel. And if you want to be a little more about this online dating thing, InterracialDatingCentral is the official dating site for this blog.