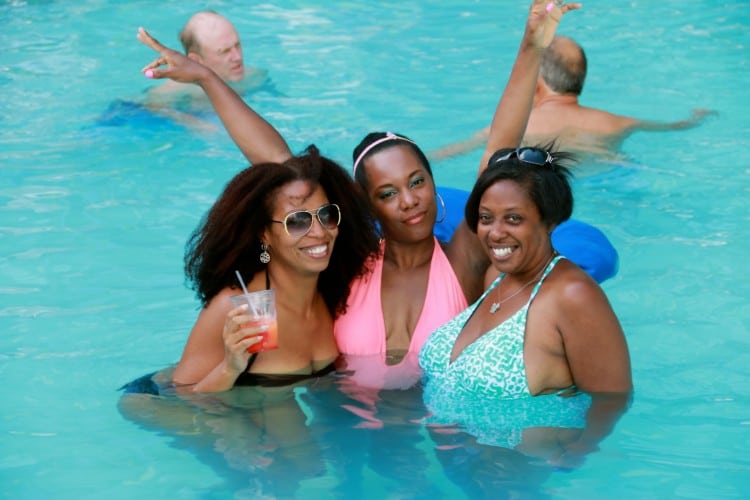 I'm flanked next to two lovely black women who met their non-black significant others on a website famous for a survey that indicated black women were picked last with potential online connections. It has been flouted widely by those who have contempt for us as *proof* black women ain't shit. Yet, one of these women is getting married to a wonderful man who spoils and adores her next month. The other is being courted by a European who promises they will travel the world together.
What's the lesson here?
Give the middle finger to anyone and everyone who has the nerve to tell you that you are not worthy of love and respect. Evaluate who the beneficiaries are of you believing that no one wants you. Question. Think critically. Get out of the matrix.