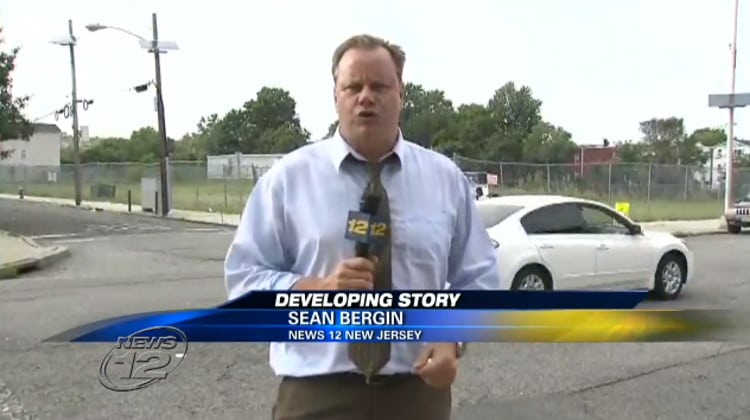 We live in such a crazy time in America, when saying the obvious will literally get you fired and physically and socially ruin you. I know back in 2010 when I organized No Wedding, No Womb, I could do so because I was beholden to no one  for my income, so threats to silence me financially never worked.
Not so for a newscaster to recently stated the obvious after a gangbanger killed a police officer after hitting social media to brag about how he was about to be famous. Here's what Sean Bergin said:
"This same sick, perverse line of thinking is evident from Jersey City to Newark and Patterson to Trenton. It has made the police officer's job impossible, and it has got to stop. The underlying cause for all of this, of course, young black men growing up without fathers. Unfortunately, no one in the news media has the courage to touch that subject," he added.
Bergin's on-air comments were enough to get him suspended, according to a report in The Blaze. The segment has since been removed from News 12?s website and, according to the report, Bergin was asked to stay home during the early part of this week.
"It is News 12?s policy that reporters must be objective and not state personal opinions on-air," said a spokesperson from News 12 in a statement to TheWrap. "In regards to the particular incident with Sean Bergin, the matter is being addressed internally and we don't comment on personnel matters." Source: Yahoo News
I am so SICK, SICK, SICK of not-so-well-meaning liberals silencing people who state the truth!! It doesn't take a study to know that these boys raised in households with no fathers are gang-banger bait because they seek male mentor-ship.
Politics and the soft bigotry of low expectations strikes again.
If you're as mad as I am about this, contact the station and give them a piece of your mind:
News 12 New Jersey
450 Raritan Center Parkway
Edison, NJ 08837
E-mail: [email protected]
News Tip Line: 732-346-3333
Number to give feedback: 732-346-3200