Here's part 2 of my experience at the Toronto International Film Festival (known as TIFF) a few weeks ago. You can read part 1 here (https://www.beyondblackwhite.com/wanna-film-festival/). You can also check out reviews of the all movies I saw on my blog at theamateurauteur.tumblr.com.
On Saturday, I rocked a Jaws t-shirt and went to my first screening, for Satellite Boy. It's an Aussie film about an Aborigine boy torn between his traditional grandfather and more modern mother. Wonderful story! I sat next to some guy who was drop dead gorgeous and found out he was a Canadian actor who had once driven a smart car to LA to study acting more seriously. While he was there he bussed tables. I wish I could remember his name. Oh well.
Before my next film, I grabbed a quick bite to eat in the TIFF Lightbox restaurant and was immediately treated to a skateboard protest. Thousands of skateboarders suddenly descended on King Street and skated through the heart of the festival. No one in the restaurant knew what their demands were though.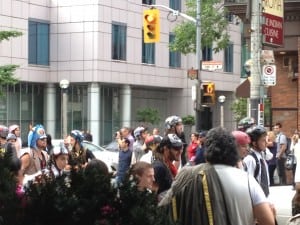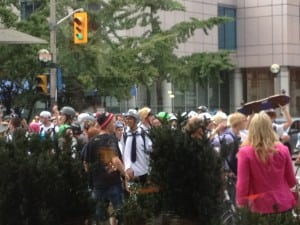 The next movie I saw was the Lebanese Rocket Society, a documentary on a small Armenian college's foray into building rockets in Lebanon in the 60's, at the height of the space war between the US and Russia. Also a good film.
Finally, I attended the premiere for End of Watch, the new Jake Gyllenhaal film with Michael Pena, about two LAPD cops. As I was in line to get in, the Cloud Atlas premiere was letting out and Halle Berry and Tom Hanks came out the back exit by where we were lined up! Of course the paps knew they'd come out that way so it got really crazy. The End of Watch director and cast came out for Q&A afterward as well and did about 30 minutes. I even got picked to ask a question!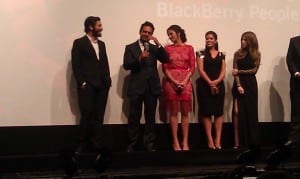 Sunday
I did a sightseeing tour to see more of the city and bought souvenirs. I stopped by GUESS which was running a special for TIFF attendees:  if you showed your film ticket, you got $30 off your purchase, sale items included!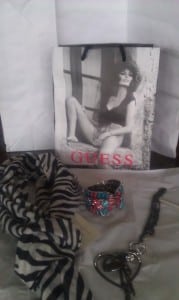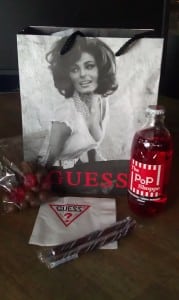 I like Toronto but boy is it expensive to be so small. The cabs are more expensive than New York! However, I did really enjoy how much culture the city has to offer (there's a shoe museum, castle and other interesting places in/around downtown Toronto).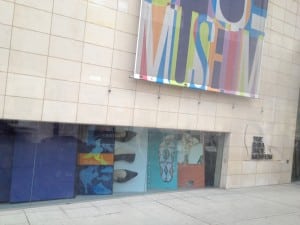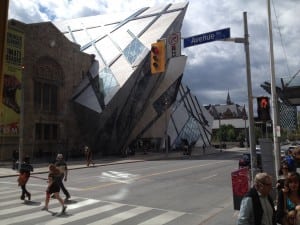 Overall
I had a great time. I love movies and always watch DVD extras for insight in the process so all of the Q&A was right up my alley. In another life I used to write short stories and stuff so I feel like my creative juices have been inspired and are flowing again. Going forward I'd love to get involved in my local film community. Almost every major city has a film festival now so I'd love to see the work of local writers, directors, actors, etc. There's also a few film discussion clubs I've seen floating around in my city.
If you're planning to check out a film festival, here are some quick tips that I learned:
First time film festival attendees 
1) Determine in advance (before tickets go on sale) which films you want to see
2) figure out if it makes more sense to buy a festival pass/membership or to buy tickets individually
3) once the schedule is released, if you want to see multiple films in a day, consider the distance between theaters and any likely line up times for popular films
4) have back-up films figured out in advance in case your primary films sell out
5) plan to immediately buy tickets once they go on sale to the public
6) if time permits, scout out all relevant film locations (i.e. box office to pick up tickets, individual participating theaters, etc) in advance for planning purposes (i.e. whether you'll be standing outside and may need an umbrella, parking costs, etc)
7) arrive early to have plenty of time in the event of unforeseen issues (i.e. location change, etc)
8) Bring snacks and water
9) During the movie, mentally note questions for the crew later on, if Q&A is allowed
10) Plan to have fun, if nothing else!
Pictures from the Cabbagetown street festival: