Jeff and Toni's Story Old, balding, creaky-kneed white male high-school science teacher about to cross the threshold to 50. Adorable, sweet, cute black female "nerdy mom" (as she likes to jokingly call herself) with a very close family that outnumbers the population of the State of Mississippi. A decade ago these two NEVER hook up. Five decades ago – within his lifetime – a pair that could not legally marry in a handful of states (changed by the courage of a brave couple by the appropriate name of "Loving"). But… that was all then. This is all Now. Meet a couple very much in love with each other. Meet Jeff and Toni.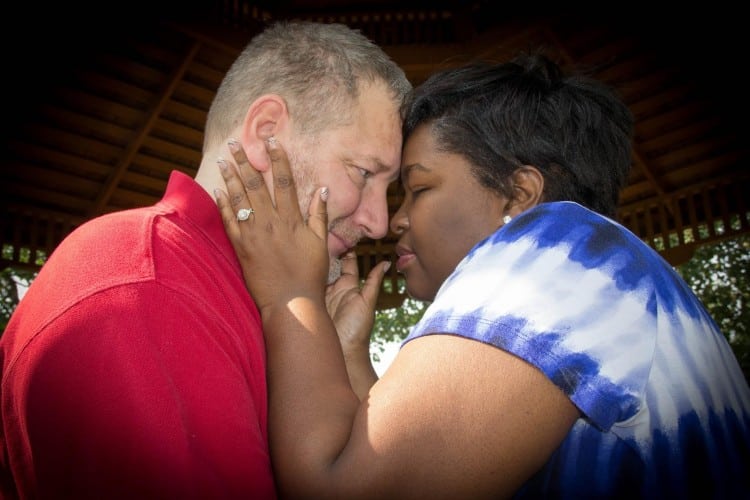 Yes… BB&W's very own EarthJeff. And that shy lurker known as "Bella". They are engaged, committed to each other and planning the event that will "seal the deal". Next July. Even though Michigan is lovely in July, how much fun is it to get married surrounded by orange road construction cones? (Quick Michigan joke… what are the two seasons in Michigan? Winter, and road construction season). She wants to get married in Las Vegas? I would do anything for my lady….. Vegas it is. I will say this, though. "Running off and getting married in Vegas" is NOT the same thing as "having a wedding in Vegas". Kids involved in this new family unit? Of course. He brings to the table a 21 year old daughter and a 17 year old son. She counters with a 20 year old son and a 13 year old son. All four are really great kids. All of them want their mom or dad to be happy. Not quite the Brady bunch in either numbers or complexion, but a group that sure would make a cute TV sitcom… If anyone out there has any influence in TV-land, keep us in mind.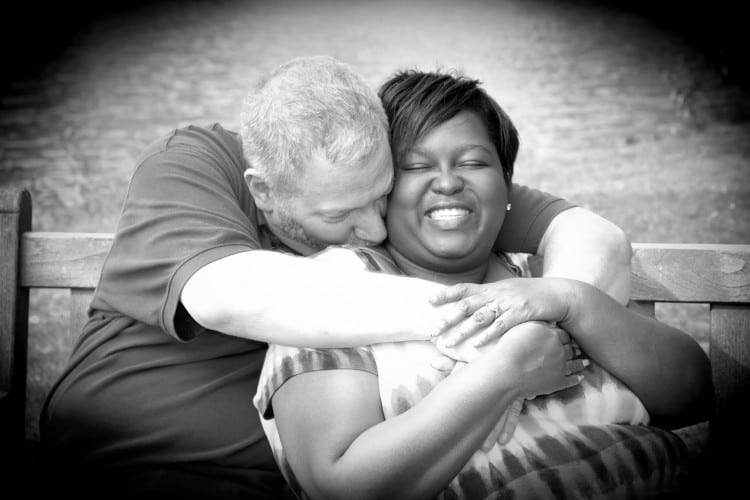 So how did we meet? Yes…. Online dating can work. Actually I will start with a story about the site that we did not meet on. We were both on Match. They send you those Daily Matches. AFTER we met and were dating, one day she tells me that she got a daily match…. someone that looks exactly like me…. 92 % match. So we often will drop a joke about how we are 92 % compatible or when we may not totally agree on something, will joke how that must be the 8 %. On to how we did meet, though. I was on AfroRomance and she on InterracialDatingCentral (they are connected somehow), checking out profiles for women in the appropriate age range (at 49, mine was plus or minus 10 years), in the metro Detroit area, ideally with a picture (yes, we are visual creatures) looking for pretty eyes or sweet smile. I would save profiles to my favorites, or send winks, or drop one of my favorite opening lines like "May I politely wish you a good evening? My name is Jeff, by the way". After sending her a wink, I did grace her with that opening line. (I have had some success meeting with that kind of line…. Either women choose to ignore it or get the "wow, at least he is polite" kind of reaction and respond. Nobody is going to be rude to the level of saying "no, you may Not wish me a good evening…. Bug off…".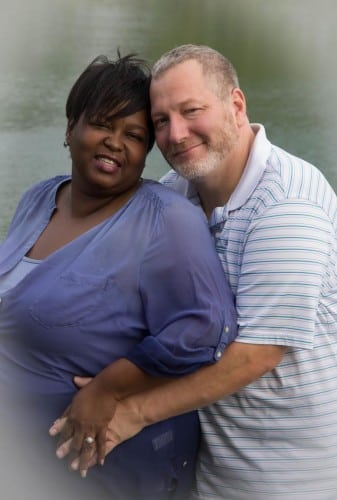 Anyway, she was interested enough to respond. Some messages led to email and text. Finally a meeting in a safe public place (Pizza Hut that was about 40 degrees… we still joke about how cold it was). Both nervous as we chatted over Pizza. Walking out I was brave enough to ask for a kiss and she at least liked me enough to give me one. Wow. The next date, also safe and public at the library for some wonderful conversation and just a bit of rubbing her hand. We havent looked back since.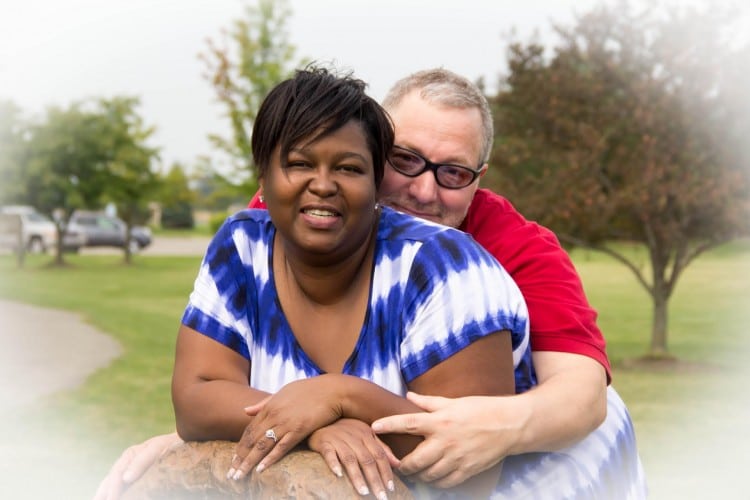 So time rolls, we fall harder and harder for each other. At some point, I know. She knows. Finally, it is time to give her the ring. Am I going to be able to snag the cutest, sweetest, most adorable woman in the world? We go to our favorite Mexican restaurant and I act like I am looking at the take out menu on the table and lay it back down with the box under it. We talk for several minutes and then I ask her to hand me the take out menu again. She picks it up, sees the box, and says "Jeff… no….". I remember saying "What do you mean, no? Really? That fast? No?"…. she laughed and said " I didnt mean no like that…. of course, yes"….. And suddenly I am planning this event known as "Lets get married in Vegas" with this woman that I love dearly and want to make my mate Forever.