In the face of so much global hate and devaluing of black women, I'm throwing out a few truths that many would just love to deny, and many others – who do appreciate us, often (adoringly) echo.

1. Our Skin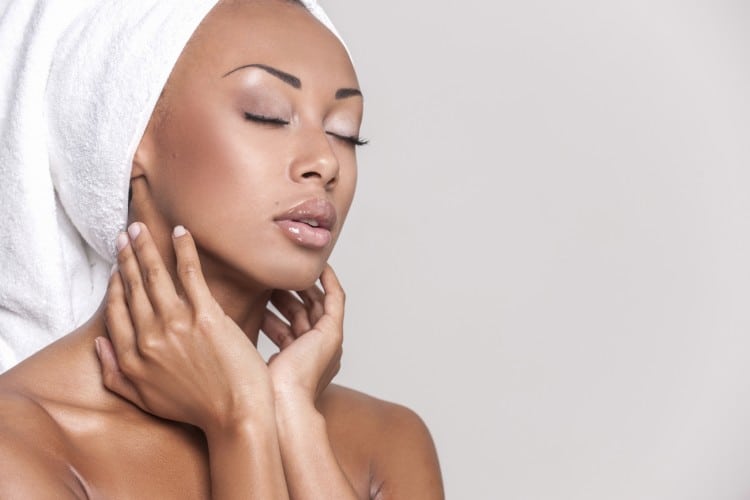 Yes. This same skin that has been used to justify attacks on our very humanity. We have gorgeous skin, in an array of tones that has been known to defy the tests of time. As well as be extremely soft to the touch – and no, that does not just come from a good moisturiser. There's something about that melanin…
2. Our Hair

The world can say what they want, but we have the most diverse and versatile hair ever! We represent an assortment of textures – from coils, to curls, to waves, and can do all sorts of things that no one else can with our crowns. Our hair can bounce, it can poof, it can fall, and and there are many who adore it.
3. Our Curves


Can we all just take a moment to stand up,…or turn around? From the spread of our hips, to the roundness of our behinds, black women have some of the best waist to hip ratios out there. Those who try to question our 'femininity' are pure haters who can kiss the behinds they purchase to look like us.
4. Our Lips

Need I say anything else? Our lips are so luscious, that certain others go out and buy them, like the butts above. Full, sensual and expressive. The perfect outlet via which we lift our voices up to speak out truth.
5. Our Muscle Tone

Coupled with the sleekness of our skin, even the skinniest amongst us on the fashion runways don't ever look like dangling skeletons – but still fierce and strong within their slender frames. This muscle tone helps hold our curves in place to pack an extra punch (plus we'll have less to fear when we're older!).
6. Our Sensuality 


We are descended from Nubian Queens, and this shows in our regal poise, our courage to speak our intelligent minds, and the inherent command of our womanly bodies. No wonder some men lose their minds over our essence – we are sexy! And, you know they all want to move the way we do….
7. Our Ethnic and Cultural Diversity


Even though some may lump us all together into one big negative stereotype, we black women come in all shapes, colours and sizes as we represent our diverse and rich Afro cultures all across the globe. Diverse as a people, as we are unique as individuals.
8. Our Strength


A common history of overcoming adversity and a continued shared experience of striving to be our best selves in a world with bigots who don't seem to be okay with us wanting to claim our rightful place within it. The strength and resilience to keep going also provides us with a deep capacity to love hard – ourselves, and others who are worthy of the depths of our hearts.
So there you have it. No shade at the other wonderful non-black ladies, but this is our time!
What are some of the things you enjoy about being a black woman?
In what ways do you admire and appreciate black women?
_____
Bio: Zara Chiron is a multicultural, multilingual African woman in Europe who creatively – and candidly, explores the collective 'Afro' Experience in writing, image and video via her website.
Connect with her on Facebook, Twitter, Tumblr or Instagram.

tags: #blackgirlsrock #Iloveblackwomen #blackwomenmatter #blackbeauty